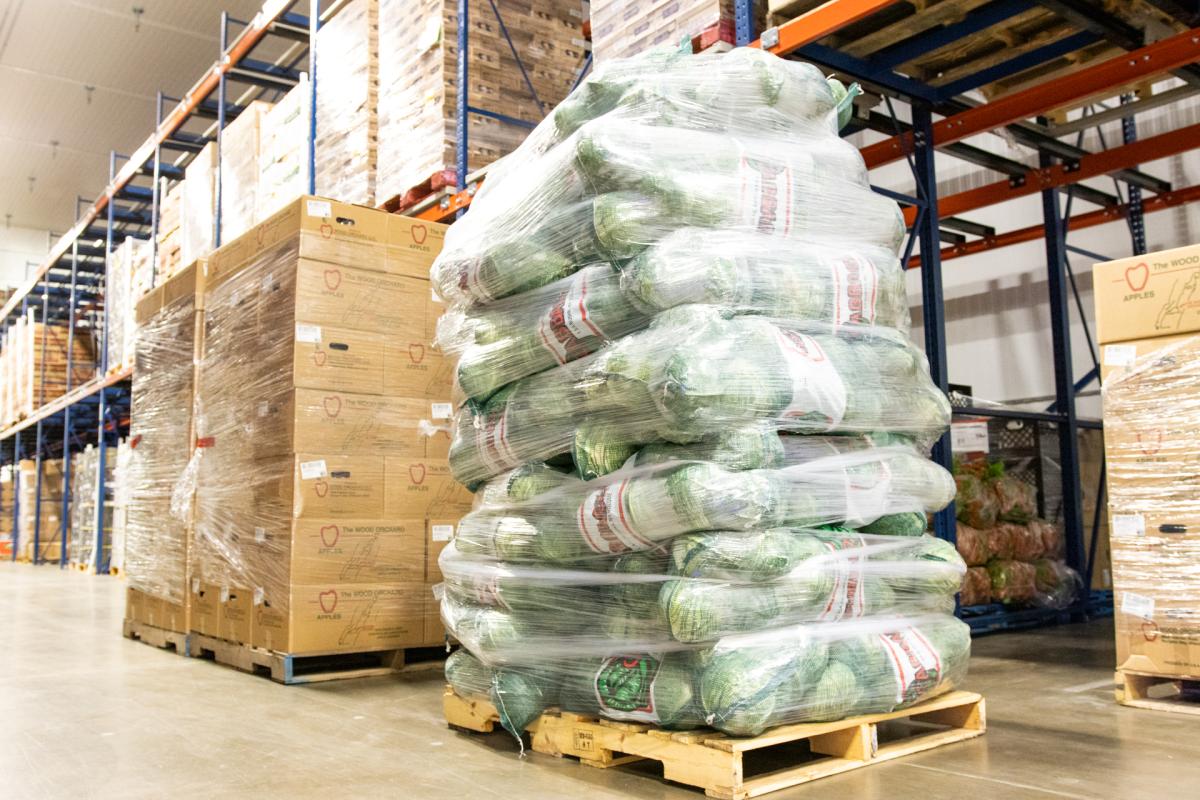 What is a Food Bank?
A food bank sources and distributes fresh food, free groceries and healthy, nutritious meals through a network of local food shelves.
THE ROLE OF A FOOD BANK
How Second Harvest Heartland works
A food bank acts as a wholesaler, sourcing large amounts of food and making it available to smaller, local food shelves and food pantries, so they can provide free groceries and healthy meals to our neighbors experiencing hunger and food insecurity.
Ending hunger together begins with where and how we source the food we distribute, much of it rescued from going to waste while some is purchased from local farmers and growers. 

At our Brooklyn Park, Minnesota, facility, a dedicated team of operations specialists, order selectors and drivers ensure all food is handled safely and delivered accurately.

The food we provide stocks the shelves and fridges of 423 local food shelves so they can help hungry families, children and seniors. In 2022, we distributed nearly 123 million pounds of food. 

We're part of the Feeding America network of more than 200 food banks around the country. Our partnership helps amplify our impact and extend our reach.
What's the Difference?
Food Bank vs. Food Shelf?
Food Bank
Second Harvest Heartland is a food bank that receives extremely large quantities of donated food, and purchases food directly. We sort and repack this food into smaller-sized portions, store it in our warehouse, refrigerator and freezer space, then distribute it as needed to thousands of hunger relief partner programs in the region.
Food Shelf
A food shelf or food pantry is one of those hunger relief partners that receives food from food banks (like Second Harvest Heartland) to distribute directly to their neighbors in need. A food shelf connects these hungry families in local community with the healthy, nutritious food they need to thrive.