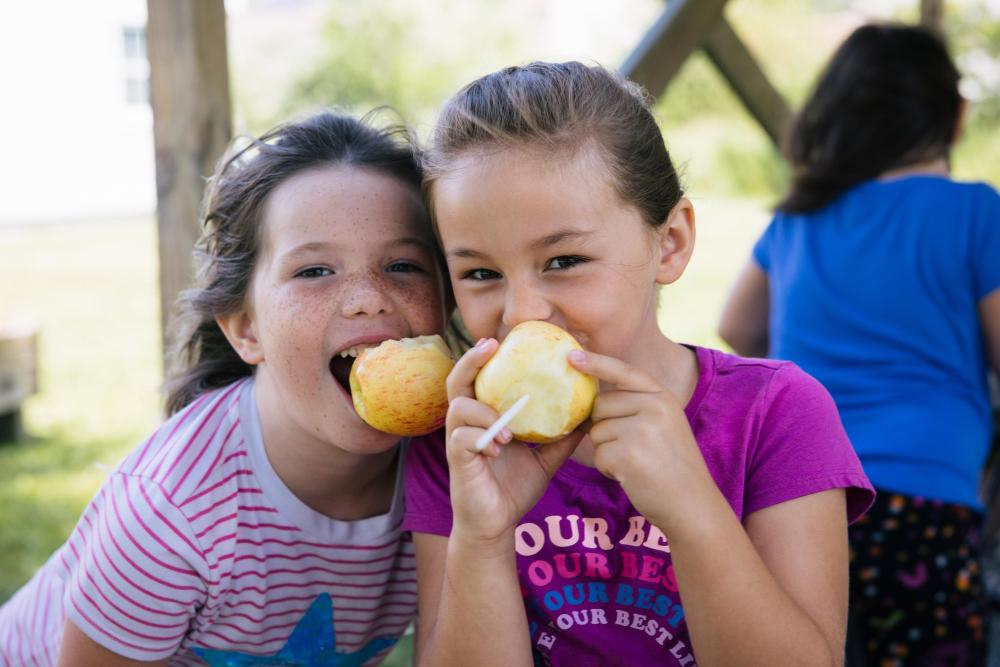 Second Harvest Heartland Logos
Second Harvest Heartland is distinguished from other food banks and non-profit organizations in large part because of its strong sense of brand. The Second Harvest Heartland logo helps us maintain a recognizable and consistent brand in our community.
The guidelines here serve to define and clarify the usage of the Second Harvest Heartland logo and related branding elements. If you have further questions, please email communications@2harvest.org.
Second Harvest Heartland logo
The Second Harvest Heartland Brand Mark is made up of specially drawn individual elements that are combined in an exact relationship. They should never be altered in relationship or form.
Clear space
Clear space is an area around the mark that must remain clear of words, graphics and images. Minimum clear space is equal to the height of one capital "H" from the logo of the mark at the size it will appear, and must be maintained on all sides of the mark.
Minimum size
For proper reproduction and readability, the minimum size for reproduction of the primary Second Harvest Heartland logo is one inch (72 pixels) wide. For the secondary version, the minimum size for reproduction is 0.6875 inches (50 pixels) wide. There is no maximum reproduction size for the logo, but larger applications may require special digital files to ensure proper reproduction.
Color variations
Our logo can appear in three-color, two-color and one-color variations – make sure to use the appropriate logo artwork for the production parameters of your project. The preferred version is the Second Harvest Heartland three-color logo in the vertical position.
Second Harvest Heartland Logo Use Policy
As part of the request for use of the Second Harvest Heartland logo, we require that you allow Second Harvest Heartland to review any use of our logo before production.
Materials can be sent to our Communications team at communications@2harvest.org for review. We will do our best to get back to you within 24 hours. Thank you for helping us create uniformity and consistency with the Second Harvest Heartland brand.
Note: If you need additional logo files (i.e., files set up for uncoated paper), please email us at communications@2harvest.org.