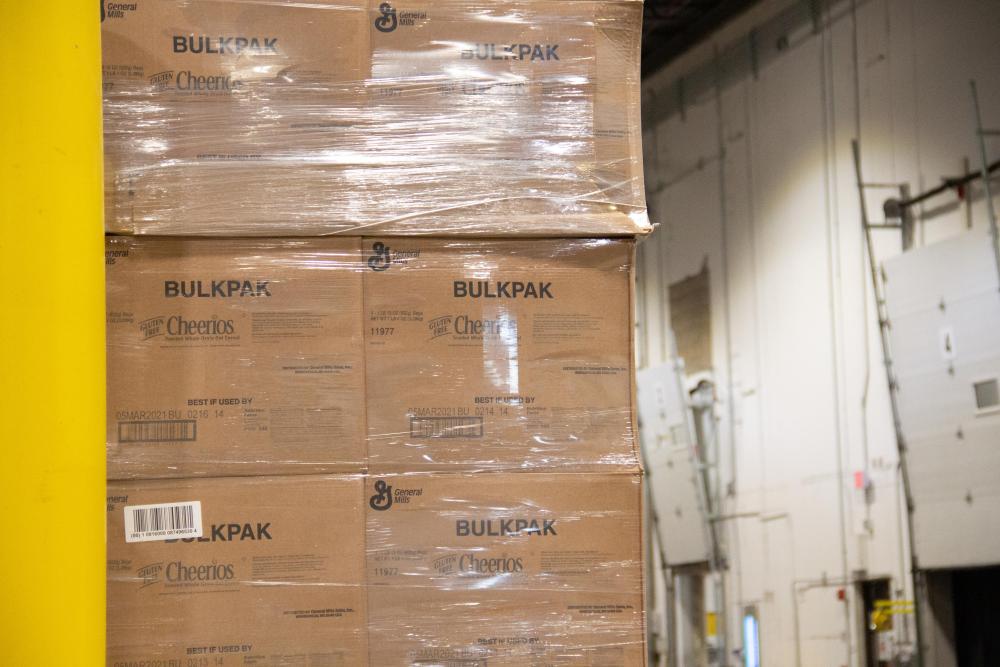 Manufacturers & Distributors
Our food bank partners with companies that move massive amounts of food, reducing waste while serving our community.
Food Industry Partnerships to Fight Hunger
Donations from food industry manufacturers and distributors are an important part of our hunger-fighting efforts. The manufacturers we work with produce food products and distributors store and transport food from manufacturers to stores and restaurants. Whether donated products are first-run, surplus or perishable, we work together to put this food to good use.
Second Harvest Heartland relies on food industry donations to end hunger in our communities. In 2021, more than 14 million meals were provided to our network from the 17 million pounds of food we received from manufacturers and distributors. Donations like these also help alleviate food waste, saving millions of pounds of food from ending up in landfills.
How these partnerships work
Manufacturers and distribution centers build relationships with Second Harvest Heartland or work through Feeding America to donate product that may have a short remaining shelf life or is mislabeled. Donations come from local organizations and from across the country enable by Feeding America's donation platform—most in truckload quantities. Some donations arrive needing to be repacked into manageable quantities for distribution to food shelves and other meal programs.
Second Harvest Heartland's volunteer center includes two clean rooms, which enable us to receive bulk donations of ready-to-eat products—such as cereal, meat and poultry—that can then be repacked to consumable sizes.
How you can get involved
To donate obsolete or surplus food and products in pallet or truckload quantities, contact Manufacturer and Cluster Sourcing Representative Kent Keckeisen at 651-282-0853 or kkeckeisen@2harvest.org.