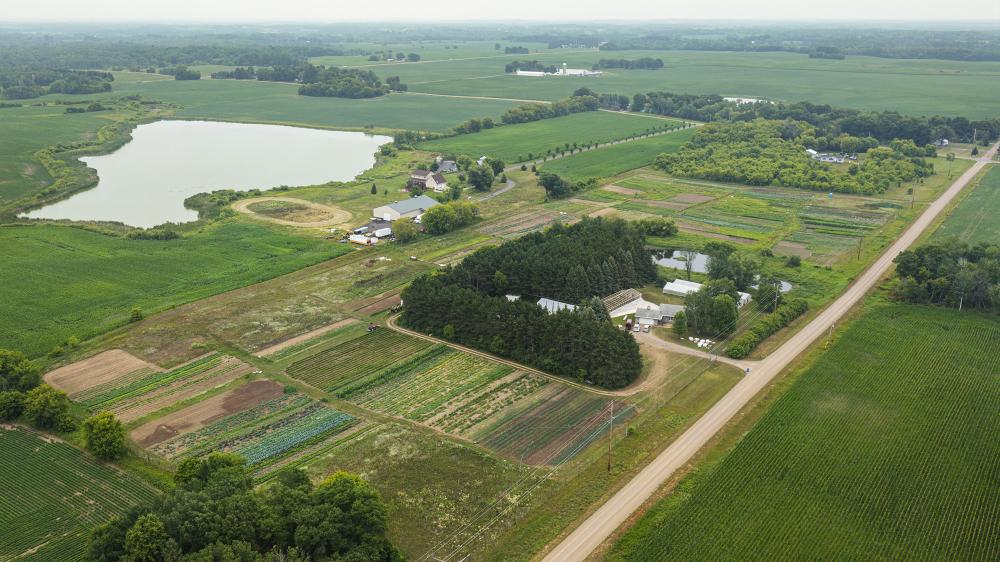 Farmers & Growers
Our food bank partners with the small farms and big growers who keep the heartland fed, helping them help their neighbors facing hunger.
Food Industry Partnerships to Fight Hunger
Second Harvest Heartland partners with the agricultural community to source fresh, wholesome food for our neighbors. From small family operations to commercial growers and processors, we work with a variety of farms to access produce.
Fresh produce is one of the hardest-to-come-by items for food shelves and meal programs. To meet high demand, we are constantly working to increase the percentage of fresh food we offer, including agricultural surplus such as apples, corn and potatoes. Last year, we collected 40 varieties of produce from 60 different Minnesota growers.
How these partnerships work
Agricultural producers or processors may donate their Minnesota-grown crops to Second Harvest Heartland through the Farm to Food Shelf program. This Minnesota Department of Agriculture program re-directs produce that would otherwise go un-harvested by Minnesota growers into the hunger-relief system by offsetting a portion of harvesting, packaging and transportation costs.
To combat racial disparities in hunger, Second Harvest Heartland also purchases produce from farms owned and run by people of color through a partnership with The Good Acre food hub. In 2021, 25 participating BIPOC growers sold more than 197,000 pounds of locally grown fresh produce—including 10 culturally connected varieties—to Second Harvest Heartland.
How you can get involved
To donate locally grown surplus produce and less-than-perfect produce or to learn more about the Farm to Food Shelf program, contact Heidi Coe at 651-282-0855 or hcoe@2harvest.org.