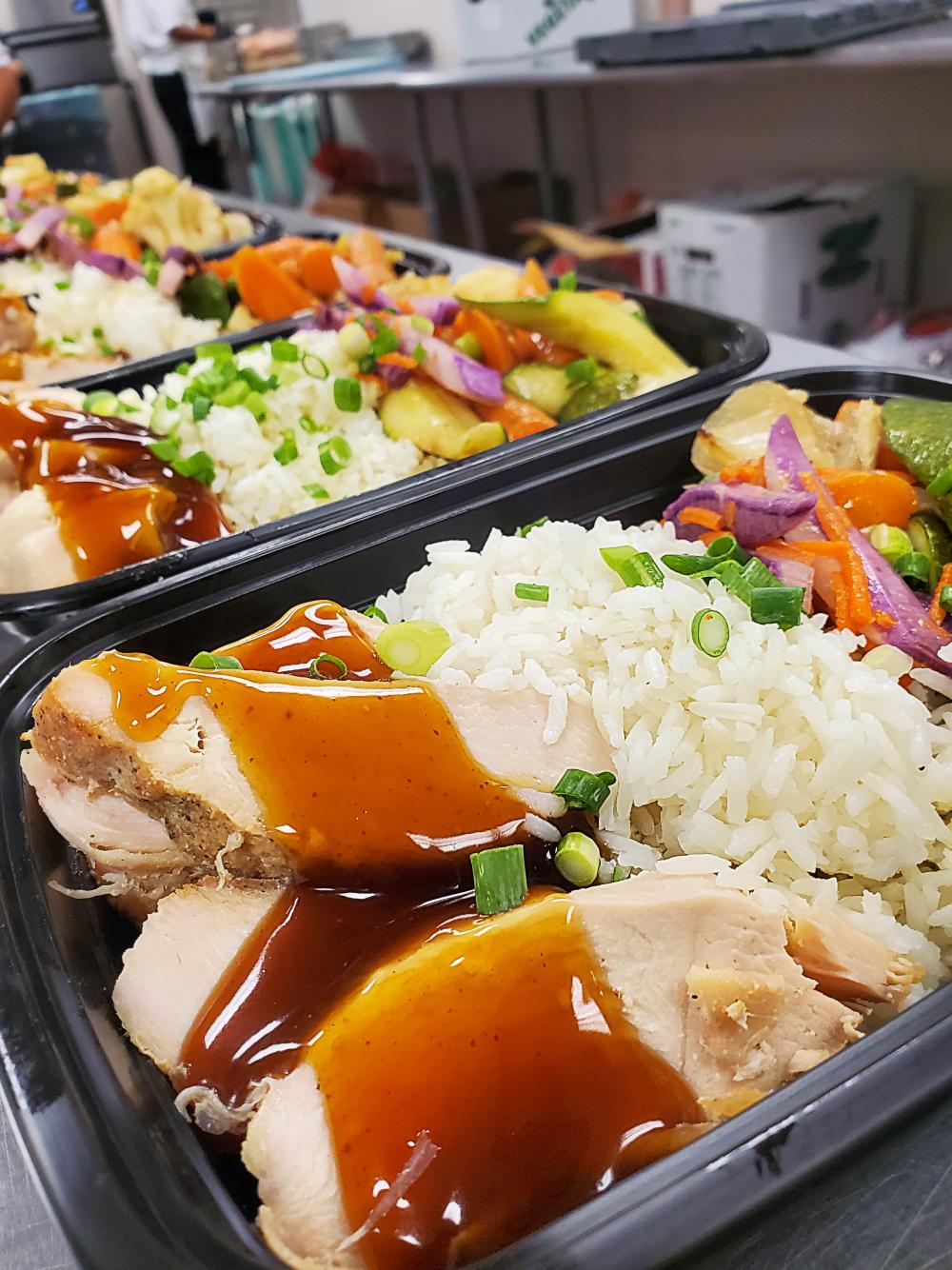 Kitchen Coalition
Ensuring every neighbor has a meal that's right for them
Meals for community by community
Kitchen Coalition serves up culturally connected, freshly prepared meals and a whole new way to fight hunger.
We know that not everyone facing hunger has the home, health, or ability to use the groceries our food bank offers. This includes individuals and families with inconsistent access to a kitchen, people with challenges caused by physical mobility issues or illness, or those who are managing a crisis, challenge or time of transition.
So, we've built a network of local restaurants and caterers who turn food bank ingredients into nutritious, freshly prepared meals. Then, trusted nonprofits get those meals to neighbors on a predictable schedule.
How It Works
Food Bank Powered Network
Second Harvest Heartland serves as the connector, bringing food and funds to neighborhoods.
60% of the ingredients our restaurants and caterers use come from Second Harvest Heartland.
Meals Made with Care by Local Chefs
Kitchen Coalition begins by listening to neighbors and community leaders to understand the need for prepared meals and ensure that the meals represent their dietary needs, such as halal, kosher, global cuisine or simply comfort food.
We listen to what our neighbors want and more than 50% of our meals are made by BIPOC-led or owned restaurants and caterers.
Investing in Our Communities
Restaurants and caterers that are committed to hunger-relief and cook meals that meet our neighbors' needs are selected and matched with local nonprofits to serve neighbors. Partner kitchens are paid at cost for their work, which means they employ more workers and are better able to weather downtimes for their businesses.
We invest in local restaurants and caterers. Our partner kitchens employ 80+ culinary workers at 19 kitchen sites producing our meals.
To date, more than 4 million meals and $17 million has been invested locally through meals prepared by community for community.
We distribute 25,000 meals to our communities every week through 75+ nonprofit distribution partners.
This neighbor-first approach means that neighbors are nourished, local businesses are supported, and meals are made and delivered with care.
Kitchen Coalition is an initiative of Second Harvest Heartland, created by founding partners Chowgirls Catering and Loaves & Fishes. This program began in the early days of the pandemic to rescue food, re-employ furloughed restaurant workers and get urgently needed meals to a growing community of people facing hunger.
Kitchen Coalition was formerly known as Minnesotan Central Kitchen. The program name changed in January 2023.
Since inception, we've welcomed a number of kitchen and catering partners, including Afro Deli, Appetite For Change, Big Marina, Boston Scientific, Campus Club, Cargill Compass Kitchen, Cheng Heng, Community Bridge, Compass Group, Create Catering, Eat for Equity, Eurest Dining, Fhima's, InvolveMN @ Minneapolis Women's Club, Optum, Oasis Market and Grill Restaurant, Pham's Rice Bowl, The Sioux Chef and Indigenous Food Lab, Surly Brewing Company, St. Paul College Culinary Arts, and The Wedge Table.
Our community distribution hubs are many and include high schools, colleges, community centers, churches and more.
Our work would not be possible without support from thousands of individual donors and the support of partners like Bank of America, Bentson Foundation, Cargill, Robert & Teri Crosby, Feeding America, Grotto Foundation, The Kraft Heinz Company Foundation, M Health Fairview, Minnesota Department of Agriculture, Seeding the Future Foundation, I.A. O'Shaughnessy Foundation, Robert & Alice Strobel Foundation, and UCare Foundation.
Connect With Us on Social Media
Facebook: @kitchencoalition Instagram: @kitchencoalition Twitter: @kitchcoalition
A sampling of recent media stories about Kitchen Coalition and its partnership with Second Harvest Heartland.