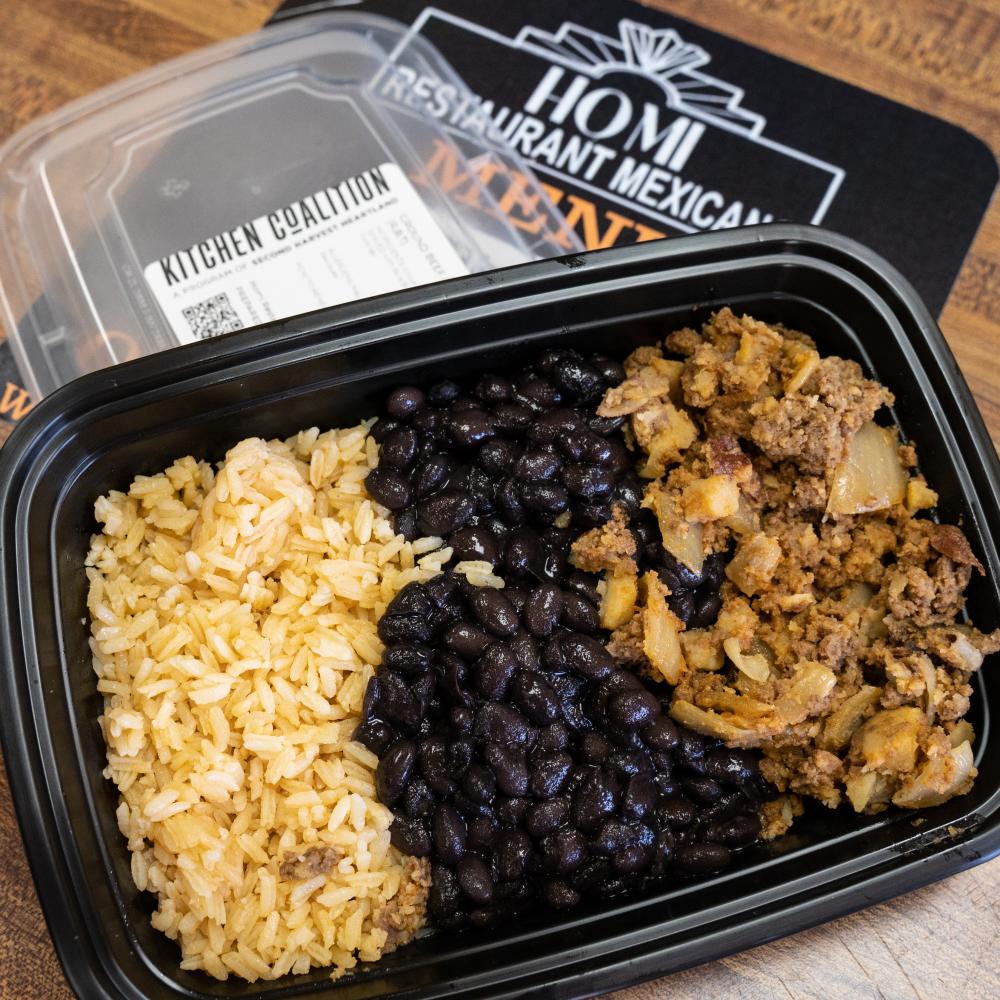 Kitchen Coalition Serves People Who Need More than Groceries
"As far as we know, this hasn't been done on a scale like this before," says Robin Manthie, director of Kitchen Coalition, a Second Harvest Heartland program that pairs donated and rescued food bank ingredients with for-profit restaurants to create meals for people who need them.  
The three-year-old program reached a milestone in June 2023 of four million meals served.
A Covid-era innovation, Kitchen Coalition emerged from conversations with neighbors and community leaders who highlighted an underserved group: people who have barriers that prevent them from cooking, including mobility challenges, a lack of housing, mental health difficulties, and other concerns.
At the time, near-empty restaurants were struggling to stay afloat and pay workers. Kitchen Coalition (formerly Minnesota Central Kitchen) put these restaurants to work preparing meals using ingredients from the Second Harvest Heartland food bank, and community-based nonprofit partners distributed the meals.
In three years, Kitchen Coalition has grown to distribute 25,000 meals a week. It has 18 partners in the restaurant and catering business, half of which are BIPOC-owned, and 75 nonprofit meal distribution partners. The program employs the equivalent of 80 full-time culinary workers and has invested more than $17 million in local businesses.
"We're employing the neighborhood to feed the neighborhood," says Manthie.
For chef Miguel Lopez of Homi Mexican Restaurant in St. Paul, which supplies 400 meals weekly for distribution in St. Paul's Frogtown neighborhood, it's also a way for restaurants to support the community.  
"Now that my family is in a position where we can help, we are taking that step forward. I see the need for meals being prepared for my community. Having the opportunity to do this for them, I say, 'Yes!'" Lopez says.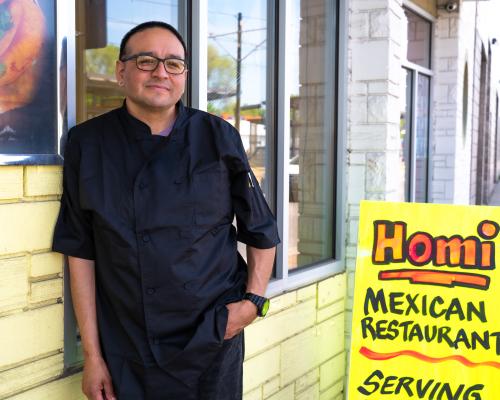 Chef Miguel Lopez
Kitchen Coalition's meal distribution partners range from housing providers to mental health programs, community colleges, neighborhood-based organizations and more.  
Manthie says a priority from the program's inception was to create meals that are culturally affirming for the communities they serve and to support a variety of needs and interests, including halal, vegetarian, Southeast Asian, soul food, and Mexican food.  
Curries, rice congee and East African specialties are among the program's offerings. At Perspectives transitional housing for mothers and children, mothers say they like the rice and chicken best, and their children love the macaroni and cheese.  
Kitchen Coalition is primarily funded by private donations, so Manthie is eager to see continued community support for the effort.  
"We know that for 15% of those who are food insecure, a bag of groceries isn't the right solution," Manthie says. "They need a prepared meal, and existing programs aren't meeting all of this need. Where people are food insecure, we need to offer both groceries and prepared meals!"  
Following the success of Second Harvest Heartland's Kitchen Coalition program, Manthie is now helping other food banks launch Kitchen Coalition programs of their own.