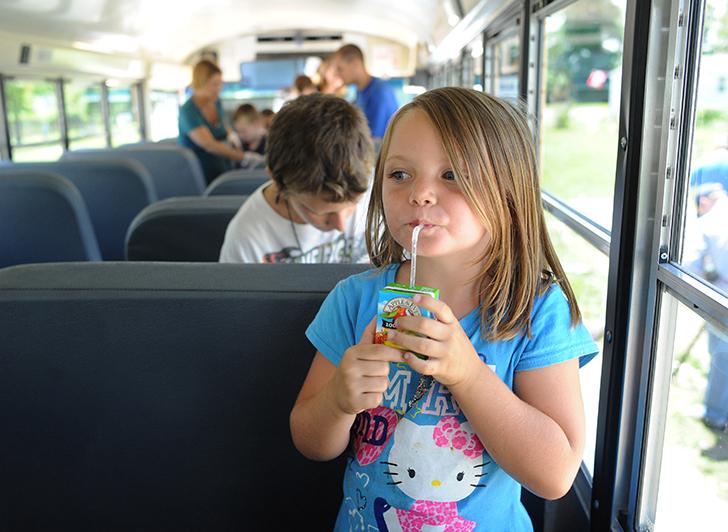 CHILD HUNGER PROGRAM
We support Minnesota schools and community partners through grantmaking, program expertise and local food resource connections.

We believe that every child, regardless of race, place, or class, deserves the food they need to grow and thrive to reach their greatest potential.
Too Many Minnesota Kids Face Hunger
We Help Schools, Educators and Partners Address Childhood Hunger
GET HELP FOR YOUR FAMILY VIEW RESOURCES FOR SCHOOLS
Across our region, too many kids face hunger. Children of all ages need healthy meals to be happy, learning and growing.
Unfortunately, childhood hunger impacts far too many K-12 age students. Last year, over 120,000 estimated kids struggled with food insecurity.
Adequate food and nutrition set children up for long-term health, well-being and success. When kids are hungry, they're more likely to experience:
Anxiety
Poor behavior
Compromised learning
Impacts to physical and mental development and health
Empowering Schools to Solve Childhood Hunger
Through our Child Hunger Program, we collaborate with school districts, childhood hunger organizations and community resources to give kids the nutrition and security they deserve.
Our child hunger resources and support include:
Distributing food to food shelves. Demand for free food has grown significantly, including households with young children.
Working as expert resources to schools. We partner with Minnesota school districts and community organizations to increase participation in nutrition programs, identify issues and co-create solutions that connect kids and their families to more food resources.
Providing emergency funding and grants. Our funding helps community-based child nutrition partners deliver millions of meals each year and solve childhood hunger at the local level.
Connecting more families to SNAP. Each month, the federally sponsored Supplemental Nutrition Assistance Program enables thousands of low-income families in Minnesota to fill their fridges with healthy groceries.
Supporting summer meals for kids. Hunger doesn't take a summer vacation. Fortunately, hundreds of sites across the state offer free snacks and healthy meals for children 18 or under.
Get Help For Your School District
Our Child Hunger Program Team Is Here
Understanding and navigating the variety of food assistance programs available to kids and families can be challenging. Your school may also need specialized support or custom programming. Second Harvest Heartland can help!
We staff a dedicated team of child hunger specialists—including a registered dietician—who work exclusively with school districts, educators and community partners. Together, we provide high-touch and consultative services across the state.
Capacity-building tools for our partners include financial investments, programmatic support, technical assistance and customized communications.
We can also help expand access to hunger relief channels like SNAP through outreach, education, and application assistance.