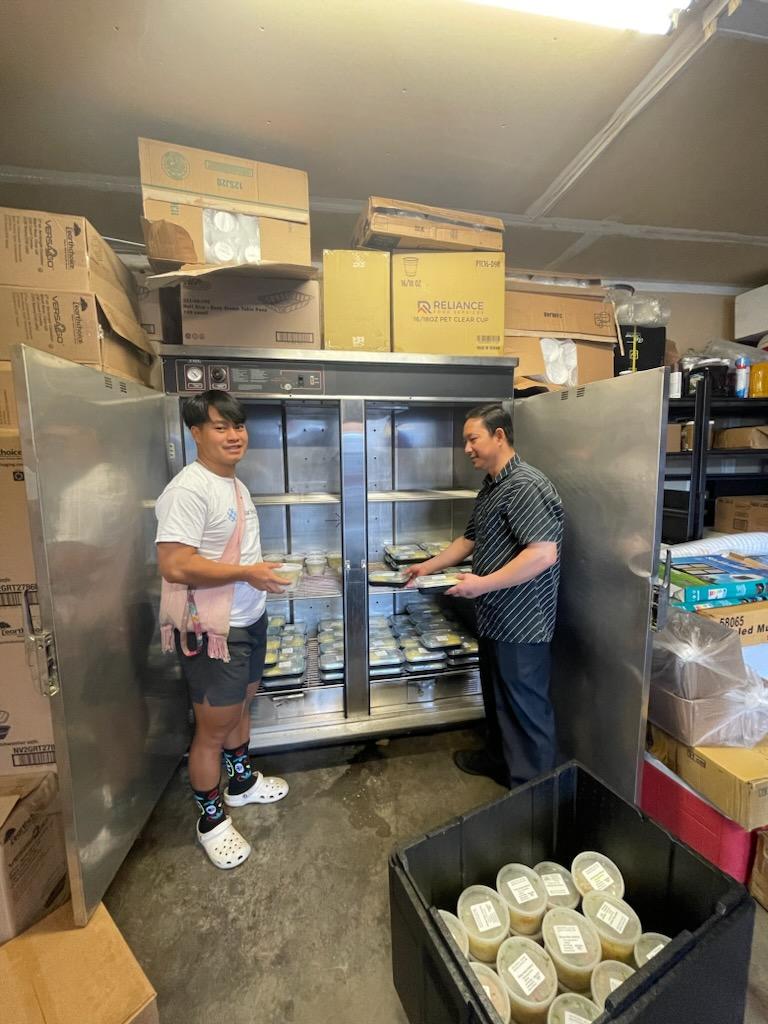 Neighbors Helping Neighbors at Minnesota Central Kitchen Partner NorthStar Health
Editor's Note: Minnesota Central Kitchen is now Kitchen Coalition! Learn more here.
NorthStar Health, a community-driven resource center in St. Paul, opened its doors shortly after the COVID-19 pandemic started. The organization was started to help East St. Paul and Frogtown residents, especially those with language barriers, navigate the system to access pandemic benefits and support. "We saw our very own friends, family and community members in need," said Director of Community Basic Needs Program and Services Tou Dy Lee. "We want to alleviate human suffering and to empower our community to rise together."  
Many of the patients the organization serves are elders and families, providing them with mental health, interpreting, transportation and other services. While NorthStar Health serves an older generation, most of the staff at NorthStar Health are much younger. "We believe a unique approach is needed, empowering young adults to become local leaders that will pioneer healthcare services and develop the community," explained Tou Dy. "We truly live by that as the majority of our staff are 30 and younger."  
NorthStar Health recently started partnering with Minnesota Central Kitchen to provide meals to their patients every Tuesday and Friday. "We wanted to continue providing different resources to help the food insecurity and hunger the community faces," explained Tou Dy. The organization already partnered with Second Harvest Heartland to provide food to patients, but the prepared meals were a new—and needed—addition to their services.
"For some elders, something as simple as cooking can be a stressful and dangerous situation for them which takes away from their ability to manage their wellbeing," explained Tou Dy. "Minnesota Central Kitchen has been able to give us the opportunity to see the smile on their face that they do not have to worry about cooking or being hungry, but instead they get to get the hot and fresh meal."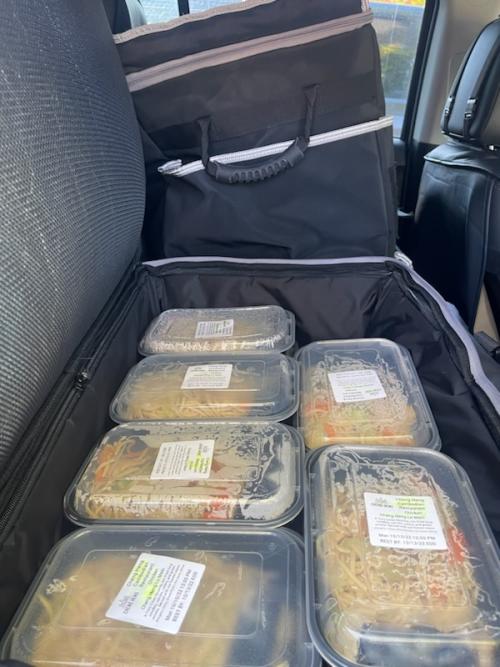 The meals NorthStar Health receives are cooked by Cheng Heng, a restaurant only a few blocks away from their St. Paul headquarters. "It's great to work with Cheng Heng because they can cater towards Southeast Asian immigrants and that's primarily who we work with in the East St. Paul/Frogtown area," said Tou Dy. "We believe everyone can eat healthy as well as eat food they are culturally accustomed to."  
On top of the familiarity of the foods, NorthStar Health has worked with the chefs at Cheng Heng to tailor the Minnesota Central Kitchen meals to their patients. It is a priority to provide their elderly patients with meals that are soft and easier to chew, as well as making sure they are balanced and healthy. "I have enjoyed the open communication," said Tou Dy of the relationship with Minnesota Central Kitchen and Cheng Heng. "It has been an easy and friendly line of communication between all the partners for their willingness to work alongside us in tailoring to the needs of the community."
Would you like to work with Minnesota Central Kitchen? Restaurants and businesses interested in becoming a kitchen partner site, or community organizations interested in distributing meals, can email us at mncentralkitchen@2harvest.org.