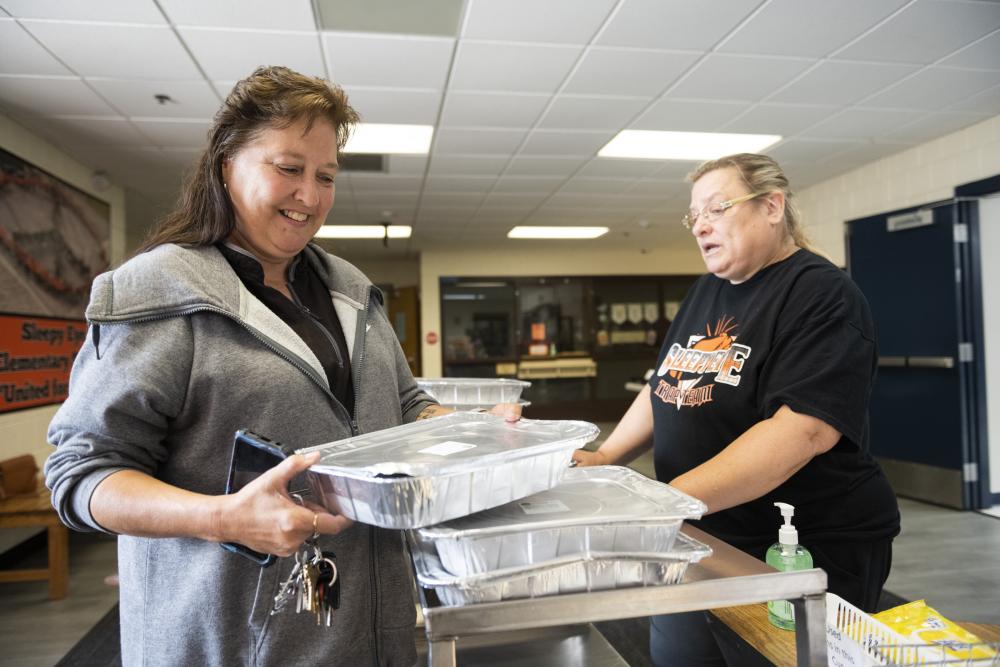 MINNESOTA CENTRAL KITCHEN
Our network of culinary partners transform ingredients from our food bank into ready-to-serve meals for individuals and families.
Nutritious, Delicious and Culturally Connected Meals
Prepared Meals to Bridge the Hunger Divide
Minnesota Central Kitchen harnesses the power of our food bank to bring nutritious, prepared meals to those facing the greatest need, with a priority placed on communities of color.
This program began in the early days of the pandemic to rescue food, re-employ furloughed restaurant workers and get urgently needed meals to a growing community of people facing hunger.
Today, through a powerful network of more than 100 kitchen partners, we're working to ensure ready-to-eat meals are available in every community, so everyone is fed.
The Power of a Prepared Meal
Nothing quite compares to having dinner made for you, especially when you might face barriers to making your own meal. That's what makes Minnesota Central Kitchen so important.
For far too many people facing hunger, receiving food only solves part of the problem. That's because many people today don't have the time, kitchen or ability to cook.
Families working multiple jobs and living paycheck to paycheck lack cooking time. 
Neighbors experiencing homelessness don't have a kitchen. 
Seniors and those living with illness can struggle to cook on their own.​
Prepared meals make nutritious, made-with-care food more accessible to more people.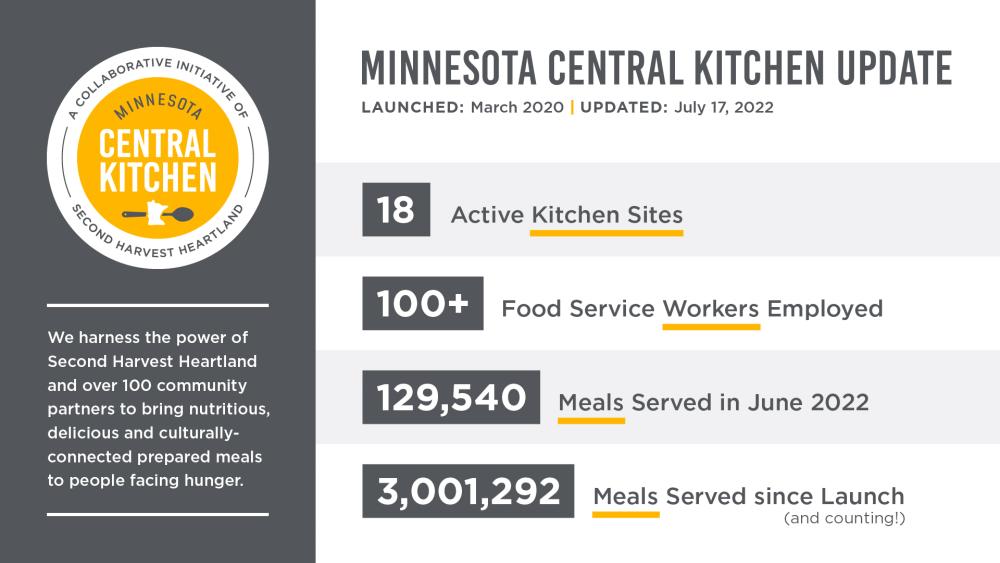 Dinner is Ready! How Minnesota Central Kitchen Works
1. Rescue More Food
Our kitchen partners include restaurants, caterers and others. Through the program, they order and receive 60 percent of their meal ingredients from Second Harvest Heartland's food bank supply chain, reducing food waste.
2. Cook Up Homestyle Meals
Next, these expert culinary teams transform ingredients into individual and family-style meals. Minnesota Central Kitchen partners with a diverse group of restaurants, with special effort placed on producing meals that taste like home for communities of color.
3. Deliver to Hungry Neighbors
A network of trusted partners then brings meals to dozens of sites across our region for individuals and families to enjoy. Most meals are served cold to be reheated at home, while some are served warm and ready to eat.
IN THE NEWS
Read recent stories about Minnesota Central Kitchen and the power of prepared meals in ending hunger.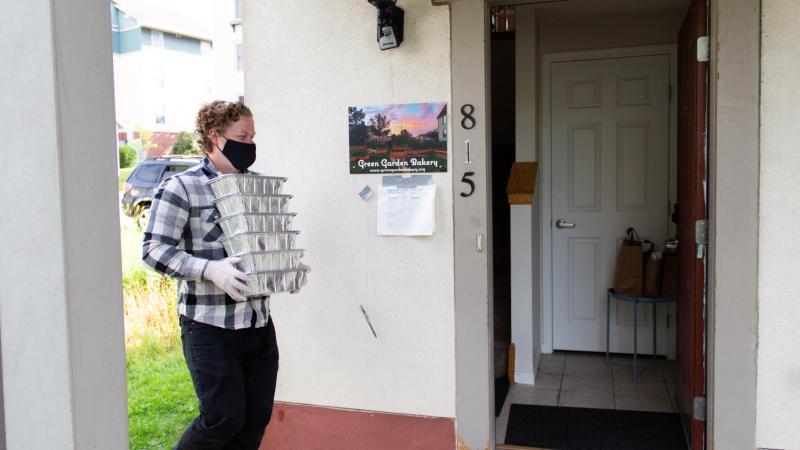 National Geographic - We still care: How Minnesota's food industry shifted gears
National Geographic - We still care: How Minnesota's food industry shifted gears
As 1 in 8 go hungry, restaurants and food banks have banded together to salvage jobs—and serve more than a million meals.

Listen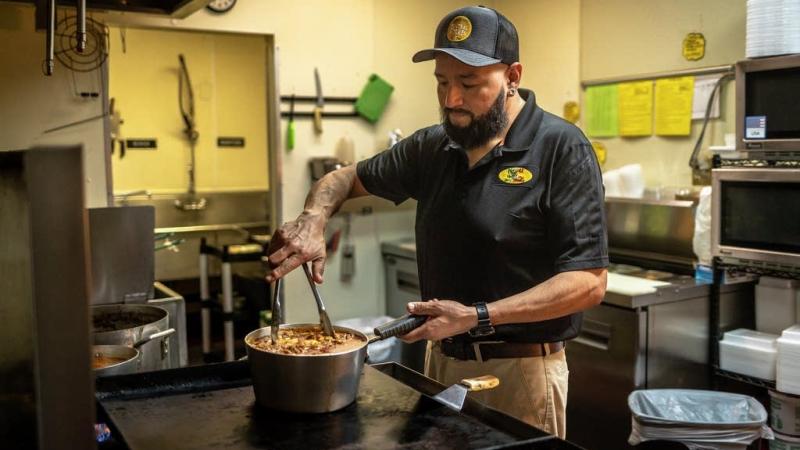 MPR News : Taste like home with ready-made meals
MPR News : Taste like home with ready-made meals
Minnesota Central Kitchen offers free, culturally specific meals for people in need.
Read the Story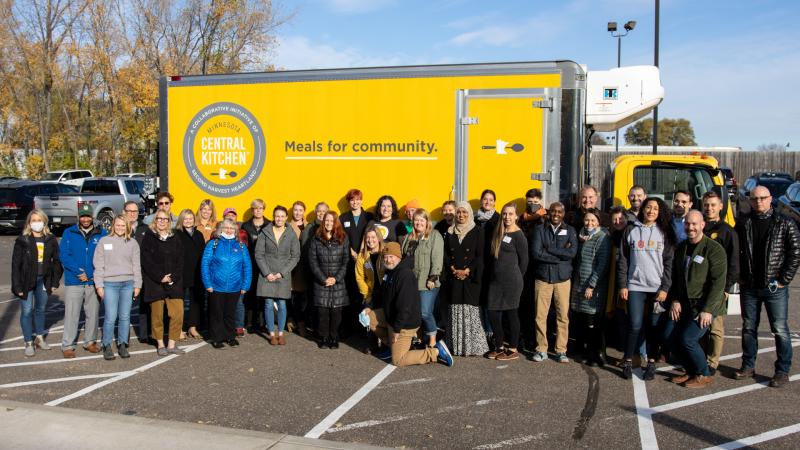 Star Tribune: Dishing up food for those in need
Star Tribune: Dishing up food for those in need
The chef-driven program, which began during the COVID-19 pandemic, reached 2 million meals.
Read the Story
Since inception, we've welcomed a number of kitchen and catering partners, including Afro Deli, Appetite For Change, Big Marina, Boston Scientific, Campus Club, Cargill Compass Kitchen, Cheng Heng, Community Bridge, Compass Group, Create Catering, Eat for Equity, Eurest Dining, Fhima's, InvolveMN @ Minneapolis Women's Club, Optum, Oasis Market and Grill Restaurant, Pham's Rice Bowl, The Sioux Chef and Indigenous Food Lab, Surly Brewing Company, St. Paul College Culinary Arts, and The Wedge Table.
Our community distribution hubs are many and include high schools, colleges, community centers, churches and more.
Our work would not be possible without support from thousands of individual donors and the support of partners like Bank of America, Bentson Foundation, Cargill, Robert & Teri Crosby, Feeding America, Grotto Foundation, The Kraft Heinz Company Foundation, M Health Fairview, Minnesota Department of Agriculture, Seeding the Future Foundation, I.A. O'Shaughnessy Foundation, Robert & Alice Strobel Foundation, and UCare Foundation.