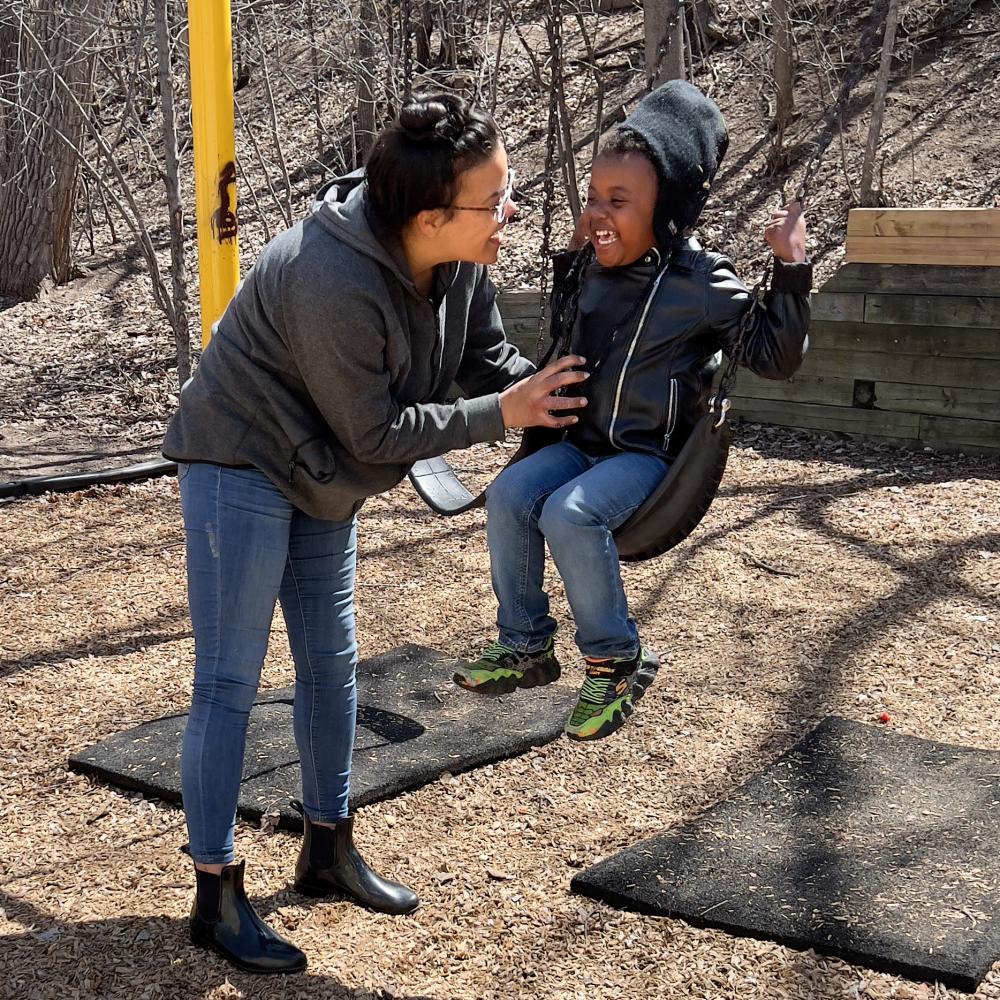 Kitchen Coalition Meals Help Moms and Kids at Perspectives Thrive
Perspectives is a supportive housing program in St. Louis Park, MN, for mothers and children who are transitioning out of shelters. Along with housing, the program provides all manner of support, including weekly Kitchen Coalition meals.
Watch Perspectives' Chef Donyelle talk about the impact of weekly Kitchen Coalition meals
April Schinler, the community resource coordinator at Perspectives, says Kitchen Coalition meals help eliminate barriers in the lives of moms living at Perspectives.
"A lot of the moms don't have transportation or childcare to make time to go to the grocery store or don't have money coming in consistently that allows them to budget for food on a regular basis," she says. "So, these meals really help bridge that gap when food gets tight. It's also great that they're nutritious and healthy."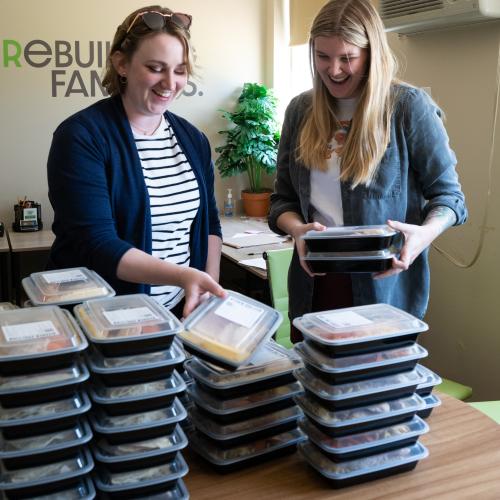 April and a colleague organize the meals (Photo by Deb Van De Weghe)
Every Wednesday, April delivers Kitchen Coalition meals that have been made locally by Fhima's Restaurant and Eat for Equity to residents like Alissa, who lives at Perspectives with her two children. Alissa enjoys the meals from Kitchen Coalition because they are easy to heat up and take away the stress of preparing dinner.
"I'm dealing with mental health issues and stuff like that, so it's just an easy, quick dinner," she says. "Rather than having to figure out what to make for dinner."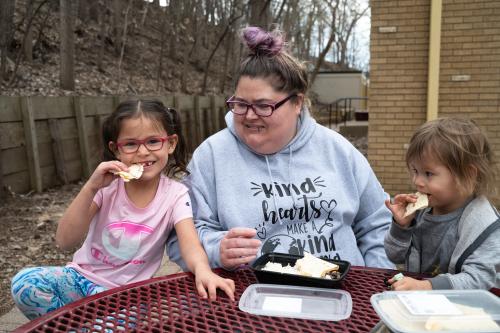 Alissa enjoys a Kitchen Coalitions meal with her children (Photo by Deb Van De Weghe)
Shantelle has been living at Perspectives for almost a year now and her family appreciates how peaceful it is. Shantelle's kids who are 10 and 4 really enjoy Kitchen Coalition meals, especially the macaroni and cheese.
"We're on a budget, so it's helped us right now because we're kind of low on food," she says of the meals.
Adia has been living at Perspectives for around five months. She graduated with her nursing degree right before the pandemic and is currently studying for her RN license. Adia's family receives weekly Kitchen Coalition meals, which she says has been a blessing.
"I was kind of shocked how awesome they are," she said of the meals. "The food has really helped, especially with days where money is tight or I'm too overwhelmed with everything I have to do to make dinner. To have something ready I can warm up for the kids has been helpful."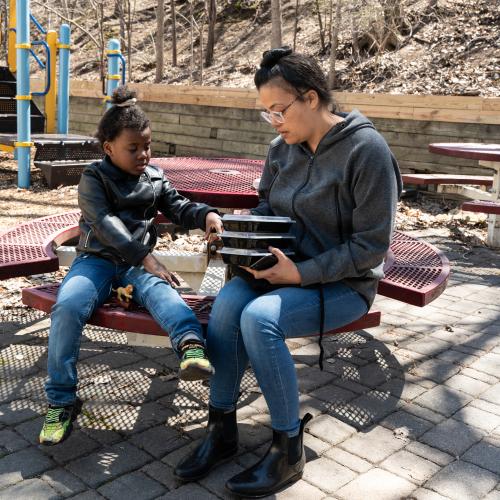 Adia and her daughter with their Kitchen Coalition meals (Photo by Deb Van De Weghe)
Rose and her son Jayden started getting Kitchen Coalition meals about a year ago when she didn't have any income coming in. Rose really enjoys the chicken with rice meals and Jayden loves the macaroni and cheese.
"I'm very grateful and thankful for the meals and I feel like they're made with love," says Rose.