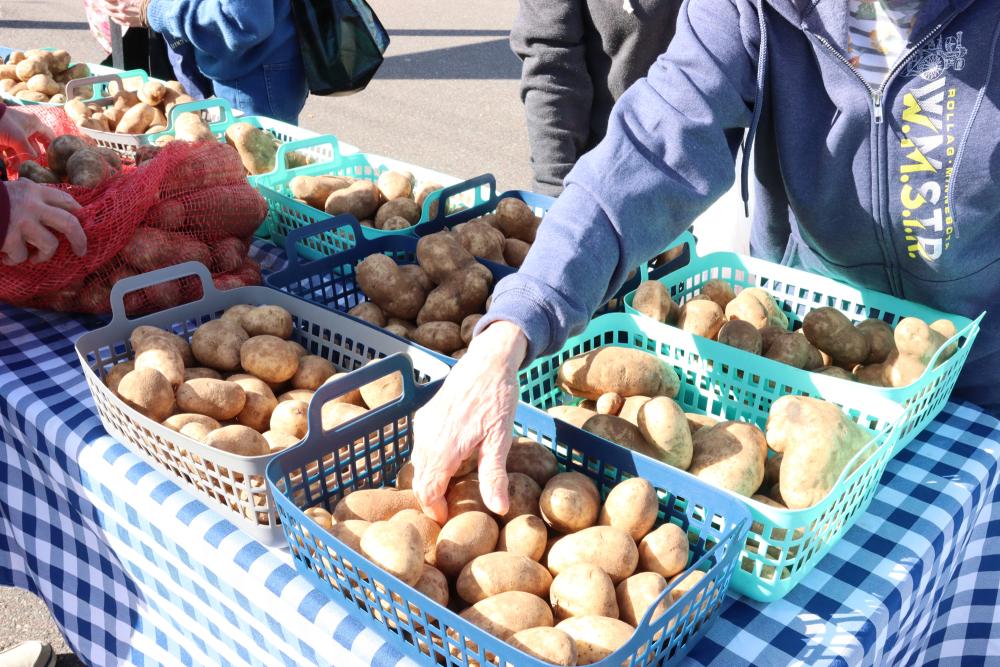 Five Food Donors Fighting Hunger in the Heartland
June is Food Donor Appreciation month at Second Harvest Heartland, and we want to express our gratitude to our generous food industry partners. Thanks to food donations from growers, producers, manufacturers and businesses, we delivered more than 120 million pounds of food to meal programs and food shelves across our region last year. Here are just a few of the food donation partners we're honoring this month:
Bushel Boy
One of our grower partners, Bushel Boy, donates tomatoes on a weekly basis from both their Owatonna, Minnesota and their Mason City, Iowa facilities. These tomatoes are grown locally in greenhouses year-round, using 90% less water and requiring significantly less acreage than traditional field-grown produce. Bushel Boy is passionate about supporting their local communities, so they sort out tomatoes with slight imperfections to donate to Second Harvest Heartland. These tomatoes are excellent quality, delicious to eat and deserve to end up on tables and not in the trash.
D'Amico Catering
D'Amico Catering partners with us on prepared food rescue, providing donations of already-cooked food that our meal programs can immediately distribute, saving the food from ending up in landfills. D'Amico Catering donated 2,641 pounds of prepared food in 2021, which provided 2,200 meals for those in need. In 2022, they have already donated 2,005 pounds of prepared food, and we're only halfway through the year! The feedback from agencies who receive D'Amico's donations has been tremendous, sharing that the food is great and does not at all feel like receiving leftovers.
Kowalski's Market
The first retail grocer to partner with Second Harvest Heartland in food rescue, Kowalski's Market works with 16 partner agencies across the metro to collect unsaleable yet wholesome food daily from their grocery locations. In 2021, Kowalski's provided more than 800,000 meals to the community through their food rescue program. In addition to fresh produce, Second Harvest Heartland's agency partners receive a variety of meat, dairy, deli and dry products from Kowalski's.
Target
As a retail food rescue partner of Second Harvest Heartland, Target is committed to a future of sustainability. Using store tools and technology, they strongly promote the donation of unsaleable yet nourishing food through Second Harvest Heartland and other Feeding America Network food banks. 2021 was a record-breaking year for Target, providing 88 million meals nationwide. With Second Harvest Heartland, Target works with 54 agency partners who collect food directly from local Target stores, accounting for 60% of the almost 7 million meals Target provided through Second Harvest Heartland's Food Rescue program in 2021.
Post Consumer Brands
Post Consumer Brands helps fight hunger by providing packaged and bulk cereal to Second Harvest Heartland. From their production facility in Northfield Minnesota and their other production facilities throughout the United States, Post has cereal available for Second Harvest Heartland for a variety of reasons due to customer demand and market conditions.  In 2021, Post Consumer Brands donated to Second Harvest Heartland the equivalent of 305,963 meals. 
Learn more about how the food Second Harvest Heartland receives from these donors makes it from our warehouse to kitchen tables around the region.