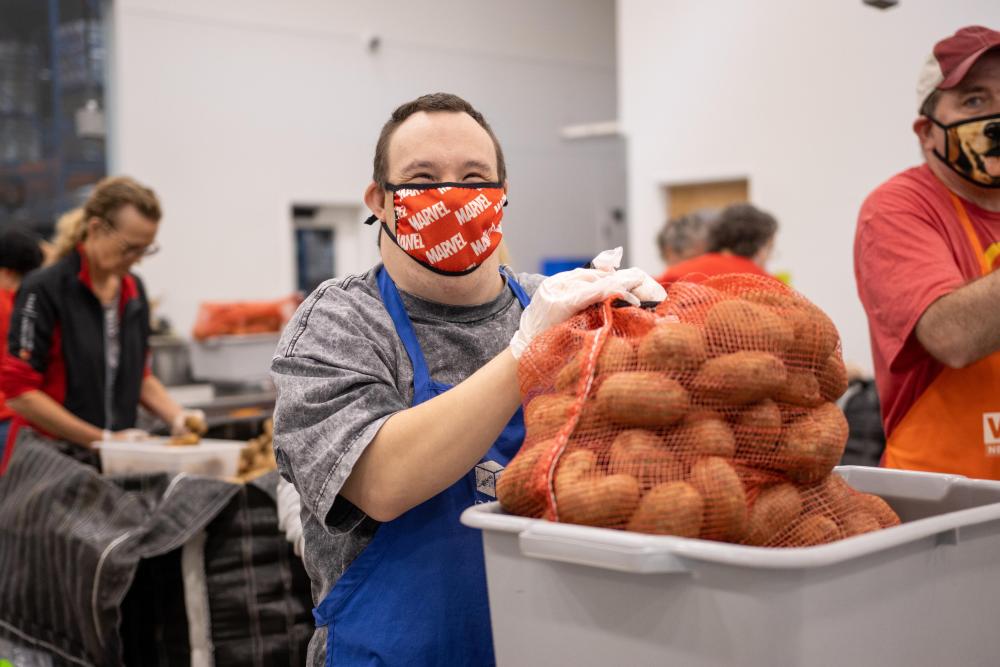 WHY VOLUNTEER
Generous volunteers are central to achieving our mission.
Partners in Our Mission
When you volunteer at Second Harvest Heartland, you're more than just an extra set of hands at our food bank. Our volunteers are a vital part of our team.
Every day, we rely on our committed, passionate volunteers of all ages. They make up 25% of the Second Harvest Heartland team, serving side-by-side with our employees.
Share Your Time and Talents
We approach volunteer engagement very strategically. We embed volunteers in every facet of our food bank. The time, talents and generosity of our community are core to our work.
We're always looking for new ways to make room for individuals and groups to contribute and help us end hunger together.