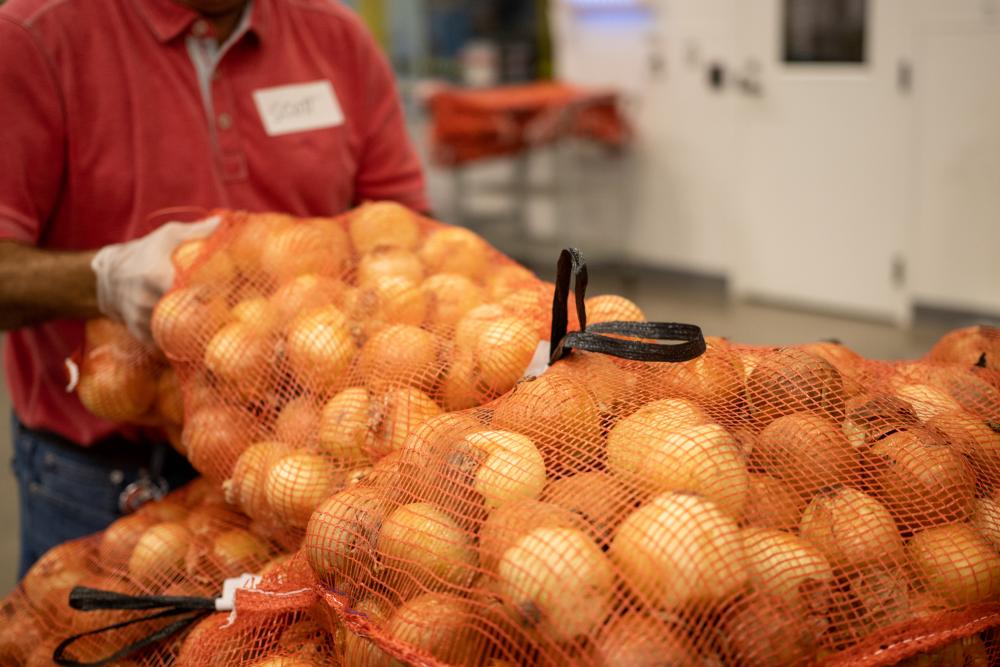 Midwest Food Hub
As one of the largest food banks in the country, Second Harvest Heartland has the opportunity and responsibility to support other food banks in our region, expanding our hunger-fighting reach across the Midwest.
Ending Hunger Together Requires Cooperation
The Midwest Food Hub, a regional cooperative hosted by Second Harvest Heartland, partners with a network of regional food banks to source and distribute food. This cooperative focuses on increasing the quality, quantity and variety of foods that food banks can offer while reducing costs and improving efficiency for participating members.
Why Cooperation Is Needed
Many food banks may not have the capacity to shoulder a full truckload of one product at a time. The Midwest Food Hub works to source and distribute mixed loads of produce, protein and dry goods on their behalf, giving smaller food banks flexibility and variety in their food sourcing.
How the Midwest Food Hub Works
Through central planning, negotiating, and purchasing of pre-market bulk produce and other foods, Midwest Food Hub member food banks have expanded access to a greater variety of nutritious foods that were previously difficult to source and distribute. In addition to reducing distribution barriers, the cooperative serves to innovate, pilot and incubate new opportunities and facilitate the sharing and replicating of best practices within the region.
The Midwest Food Hub currently works with over a dozen Feeding America Food Banks across Iowa, Minnesota, Missouri, Nebraska, North Dakota, South Dakota and Wisconsin. Funding for the Midwest Food Hub is provided by Feeding America.
How You Can Get Involved
Contact Lindsey Ochmanek, Director of Sourcing and Demand Planning, at lochmanek@2harvest.org.