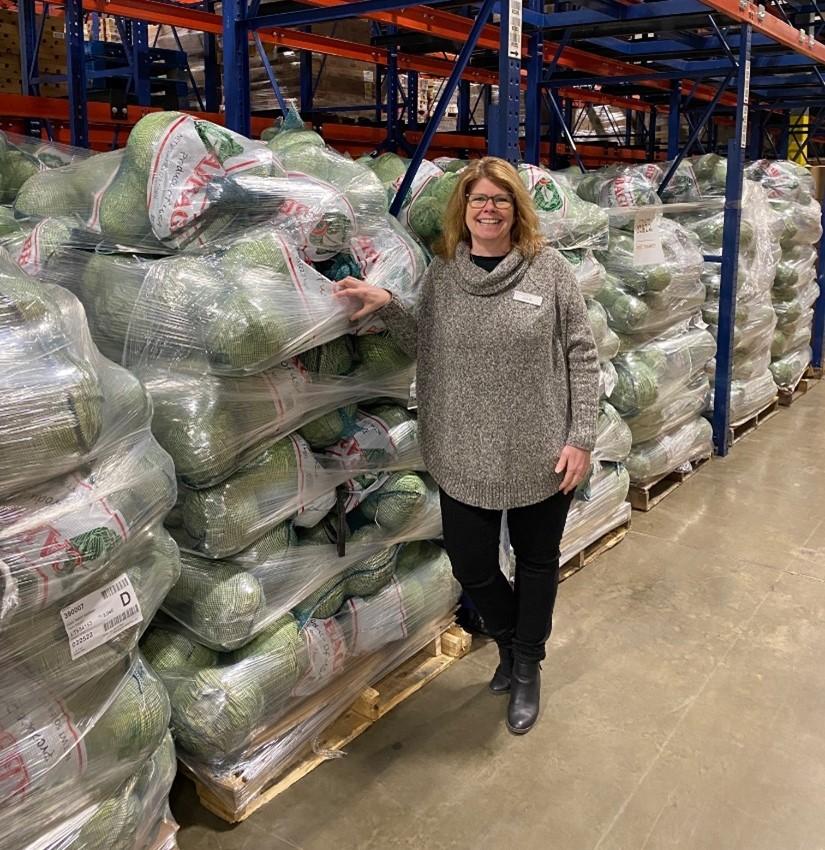 Food Sourcing Q&A with Sourcing and Demand Planning Director Julie Vanhove
Second Harvest Heartland is often asked where we get the food to distribute to our agency partners in the hunger relief network. Sourcing and Demand Planning Director Julie Vanhove answers all of our food sourcing questions below:
Where do food donations come from?
Retailers donate produce, dairy, deli, meat and bakery goods being removed from their store shelves. Second Harvest Heartland manages this Retail Food Rescue Program by providing date guidelines, packaging requirements and transportation direct from retailer to partner agencies who are responsible for distributing product to clients.

Farmers donate food that otherwise would be sold on the secondary market or tilled under. Second Harvest Heartland pays farmers to pick and pack this slightly imperfect food, which includes everything from potatoes to pineapples thanks to Feeding America's nationwide network. Bulk shipments arrive at the Brooklyn Park facility where volunteers package the produce for distribution.

Manufacturers and distribution centers also work through Feeding America to donate product that may have a short remaining shelf life or is mislabeled, such as frozen meat, cereal and baked goods.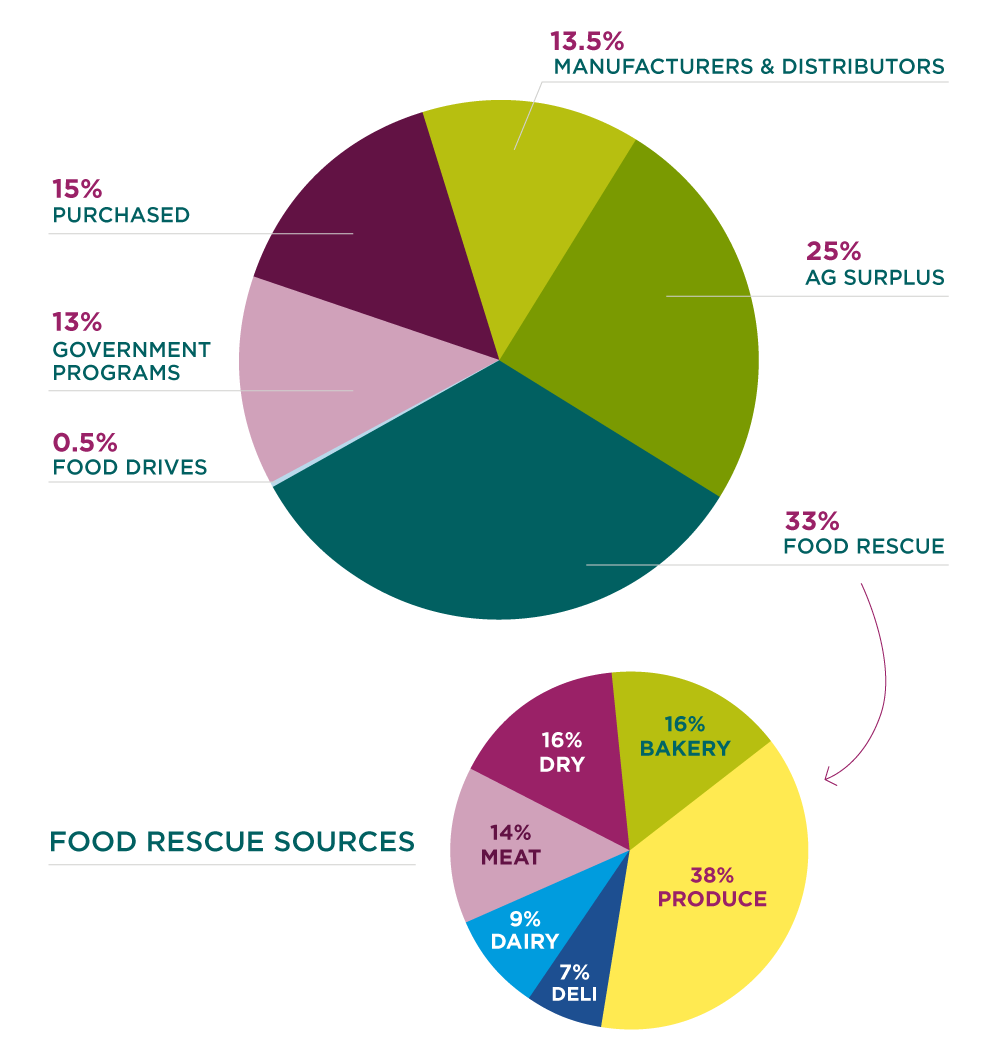 Why is some food purchased?
Peanut butter and frozen meat are two examples of about 120 items purchased to round out the inventory available for distribution. Also, in coordination with The Good Acre, produce is purchased from local BIPOC farmers. In this way, Second Harvest Heartland supports local farmer sustainability, inclusivity and growth. Purchased food accounts for about 15 percent of food distributions.
How is it possible to keep track of it all?
An inventory system is used to manage inventory, receipts and shipments. Food shelves and other agency partners are then able to access available inventory online to place orders.
Join us for a sorting & repacking shift to see some of these donations at our Brooklyn Park facility.