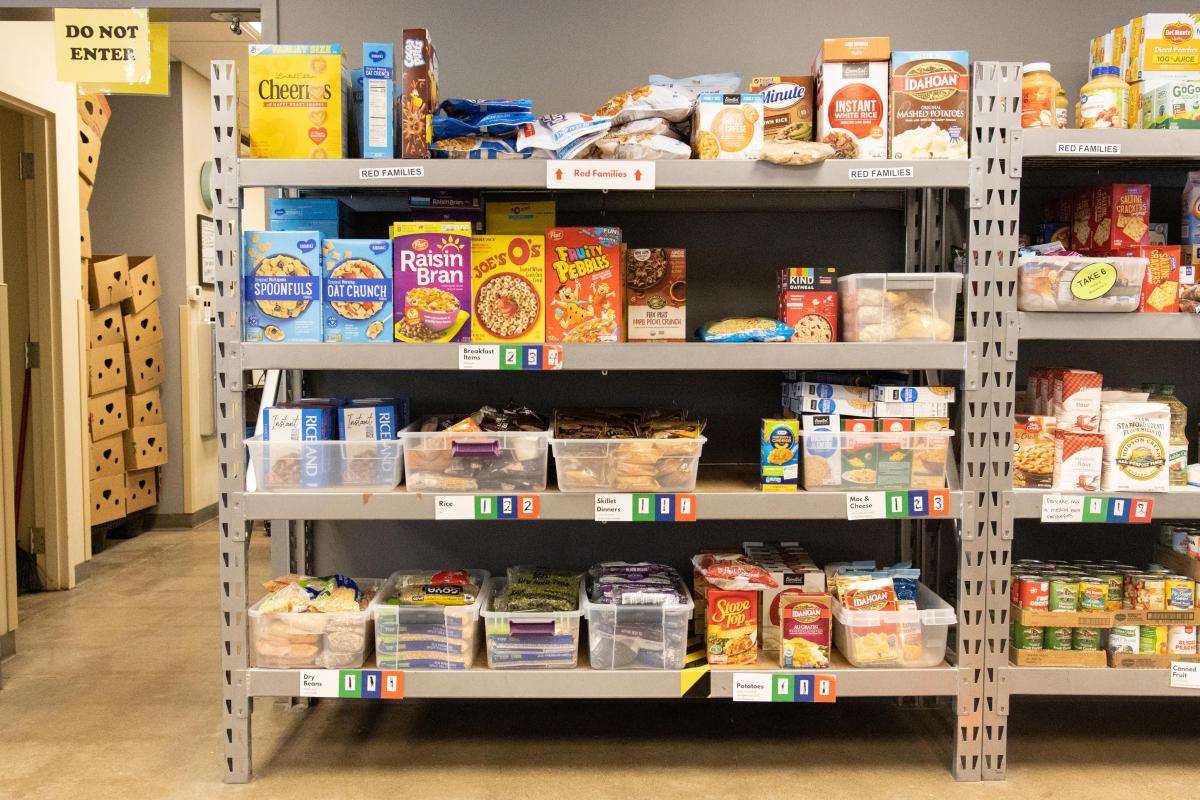 AGENCY PARTNERS
Meet the neighborhood food shelves, emergency meal programs and community organizations that rely on our food bank's food and resources.
Fighting Hunger on the Frontlines
Every day, 1 in 6 Minnesotans experiences hunger. When they do, many turn to the community resources they know and trust: A neighborhood food pantry. A mosque, synagogue or church. Their child's elementary school. A pop-up grocery or produce distribution center. The closest YMCA.
These and other agency partners provide far more than free groceries and emergency meals. They also create a safe space to get help and move forward.
A Broad Hunger Relief Network
Here in Minnesota, local organizations—along with the staff and volunteers who run them—are grassroots advocates for ending hunger. They're entrenched in our communities, and passionate about helping our neighbors.
They're the frontlines for distributing the food and assistance available from Second Harvest Heartland to the working families, seniors, children and others who need it most.
Fueling Food Shelves and Filling Fridges
Second Harvest Heartland relies on our extensive network of food shelves, emergency meal programs and agency partners to get the food we source onto the tables of households in need. Last year, working together, we helped:
Reach more than 813,000 individuals
With the food and meals they needed.
Distribute nearly 123 million pounds of food
To hungry households across the heartland.
Support 1,115 partner programs
Across Minnesota and Wisconsin.
Nutritious Food... And More
Second Harvest Heartland provides our agency partners with far more than traditional food banking. Our fight to end hunger extends across numerous programs and services designed to meet the specific needs of various groups within our community. For example, our agency partners may:
Distribute

FOODRx nutrition boxes

that help seniors with chronic conditions thrive.
Deliver prepared meals from

Kitchen Coalition

.
Help low-income households qualify for discount grocery benefits through

SNAP

.
Join us in

advocating

for anti-hunger legislation and food assistance policies.
Share stories and community needs that spawn new and innovative food bank programs.
We also work diligently with our partners to ensure food safety and compliance across our operations, from sourcing and warehousing to distribution to hundreds of food shelves.
As one of the nation's largest and most innovative hunger relief organizations, we serve as a knowledge base, leader and advisor for our network. The Agency Relations team supports partners with more than just food deliveries. We use our depth of industry knowledge to offer one-on-one support. We answer questions, share best practices and connect the many hunger-relief organizations we work with to smarter, more efficient and more impactful ways to help our community.
MEET OUR AGENCY PARTNERS
Who's in our network? Hundreds of local organizations across a 59-county area in Minnesota and western Wisconsin.