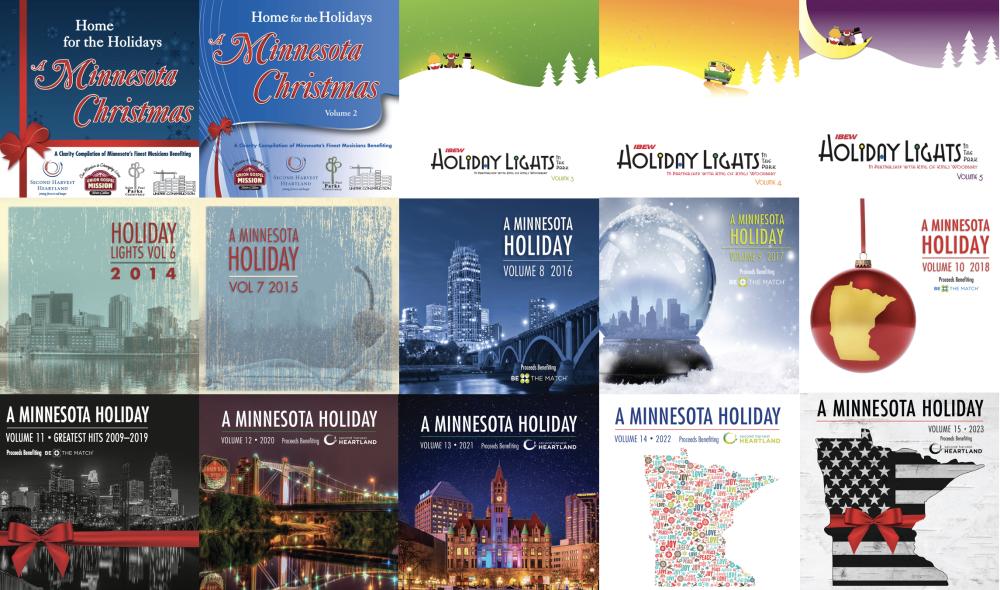 A Minnesota Holiday, Vol. 15 by Phil Thompson Productions
Minnesota's favorite holiday soundtrack is back in its milestone 15th Volume! For the past 14 years, Woodbury singer and pianist Phil Thompson has recruited his fellow Minnesota musicians to contribute a song to his annual charity CD "A Minnesota Holiday". Sales of this year's milestone Vol. 15 album, in-store and online, will be supporting Second Harvest Heartland.
This year's album, available exclusively at all 11 Twin Cities Kowalski's Market locations and on iTunes and Spotify, features holiday recordings from an incredible line-up of Minnesota's most celebrated musicians including The New Standards, Kat Perkins, The Blenders, Robert Robinson, Keri Noble, Sounds of Blackness, Charles Lazarus (principal trumpet player of the Minnesota Orchestra!), Phil Thompson and many more! The album also includes over $200 in exclusive bonus gifts. 
A Minnesota Holiday Vol. 15
Sleigh Ride - Mick Sterling Presents An Andy & Bing Christmas
Winter Wonderland - Kat Perkins
This Christmas - Phil Thompson
Go Tell It On the Mountain - Sara Renner & The Elements
Holiday Love 2 - Sounds of Blackness
Officially Winter Again - Keri Noble
Up on the Housetop - The New Standards
I Saw Three Ships - Robert Robinson
12 Days of Christmas - Jennifer Grimm
A Christmas Hallelujah - Eagle Brook Music
Light of the World - The Blenders
Velvet Santa - Cade Bittner
Mary Did You Know - SimpleGifts & Billy McLaughlin
What Are You Doing New Year's Eve - Chris Rupp
Christmas Time Is Here - Charles Lazarus ft. Tommy Barbarella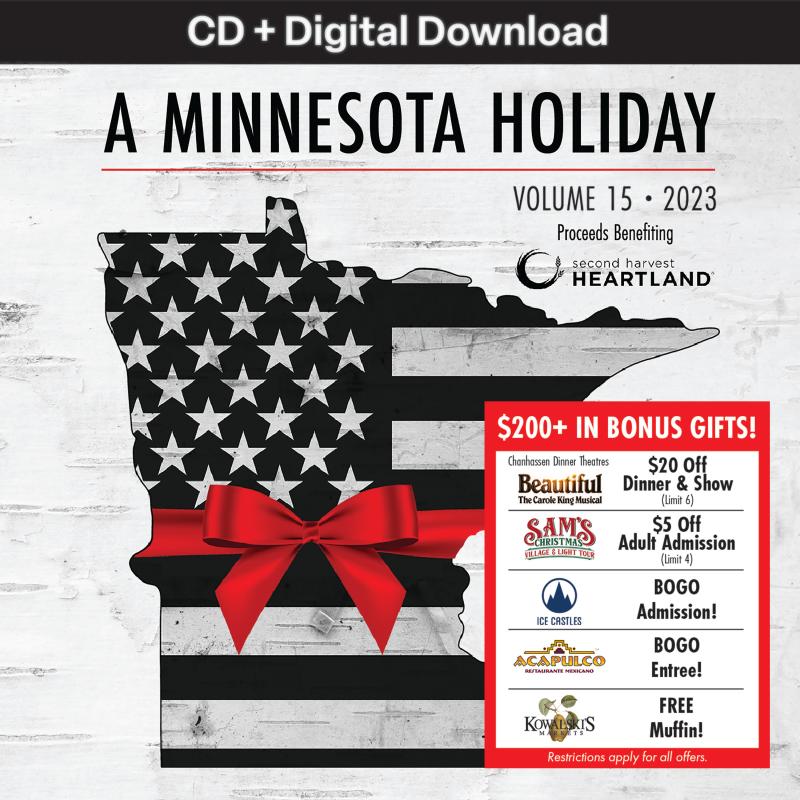 -
Kowalski's Markets Locations and Online