Executive Team
Meet the people leading our team and work to end hunger together.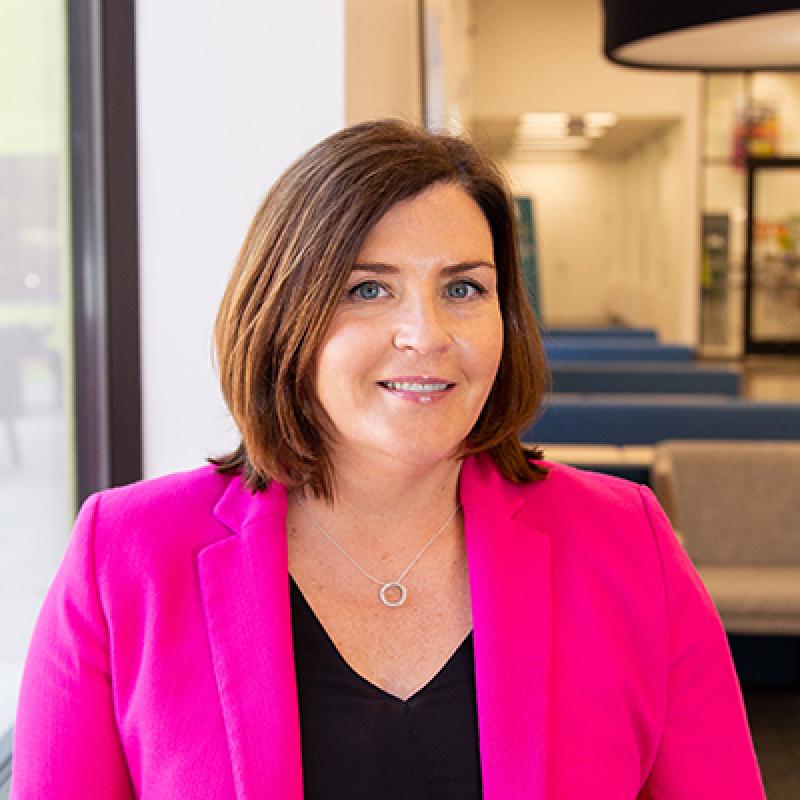 Allison O'Toole
Chief Executive Officer
Allison O'Toole is likely to introduce herself as "the very proud CEO of Second Harvest Heartland." She's proud of her team at the food bank and the way they've stepped up to address the largest uptick in hunger seen in decades, delivering more food in innovative ways during the Covid hunger surge. Taking a firm stand on ending Minnesota's hunger divide—the inequities that leave Minnesota's Black, Hispanic, Asian, and Indigenous families facing twice the hunger of White families—O'Toole believes that we all benefit from building a more just community.
A self-described, "CEO who does stuff," Allison is close to the action. From loading boxes of groceries into community members' trunks at an outdoor market to testifying at the Capitol to ensure leaders understand and shore up the hunger fight, Allison is an active leader on all fronts.
Her current role is the culmination of three decades working at the intersection of health and social good to help organizations, programs and people thrive. Allison is credited with overhauling our state's insurance exchange program, MNsure, where she oversaw a rebuild of the organization's operations, customer service and outreach programs, resulting in three years of record-breaking enrollment. Allison served as Senior Director of State Affairs at The United States of Care, as a leader at a Minneapolis-based public affairs firm and as state director for U.S. Senator Amy Klobuchar. Early in her career, Allison dedicated a decade to criminal justice as a prosecutor in the Twin Cities.
Allison received her Bachelor of Arts in Political Science and Art History from Franklin and Marshall College in Lancaster, Pennsylvania, and her Juris Doctor from Mitchell Hamline School of Law in St. Paul, and an honorary Doctor of Humane Letters from Franklin and Marshall College. She serves on the President's Council on Sports, Fitness & Nutrition, board of directors at UCare and the board of trustees at Breck School.
Allison loves art, good local food and Prince.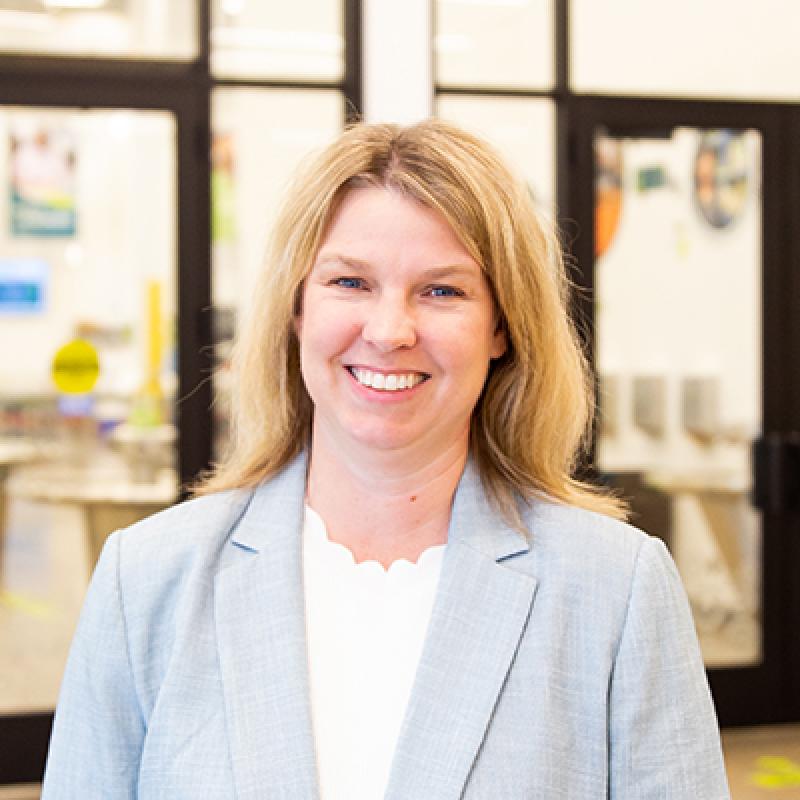 Sarah Moberg
Chief Operations Officer
Sarah Moberg has dedicated her career to learning everything there is to know about creating, sourcing and moving food to fill the community's fridges. She spent 25 years with General Mills, leading teams, special initiatives and operations from St. Paul to Singapore. These skills deliver for the food bank every day as Sarah oversees all end-to-end sourcing and distribution of the millions of meals we share with the community annually. She leads our innovative programs team, supporting their efforts to fight hunger in schools, health care clinics and households across our service area. Sarah draws energy from our fast-paced work environment and enjoys solving day-to-day problems in service of addressing bigger, systemic challenges.
Sarah earned her Bachelor of Science degree in Chemical Engineering from the University of Minnesota, Twin Cities and her Master of Business Administration from the University of California, Davis.
On her best days, Sarah can be found enjoying barbecue food in the backyard with her friends and family.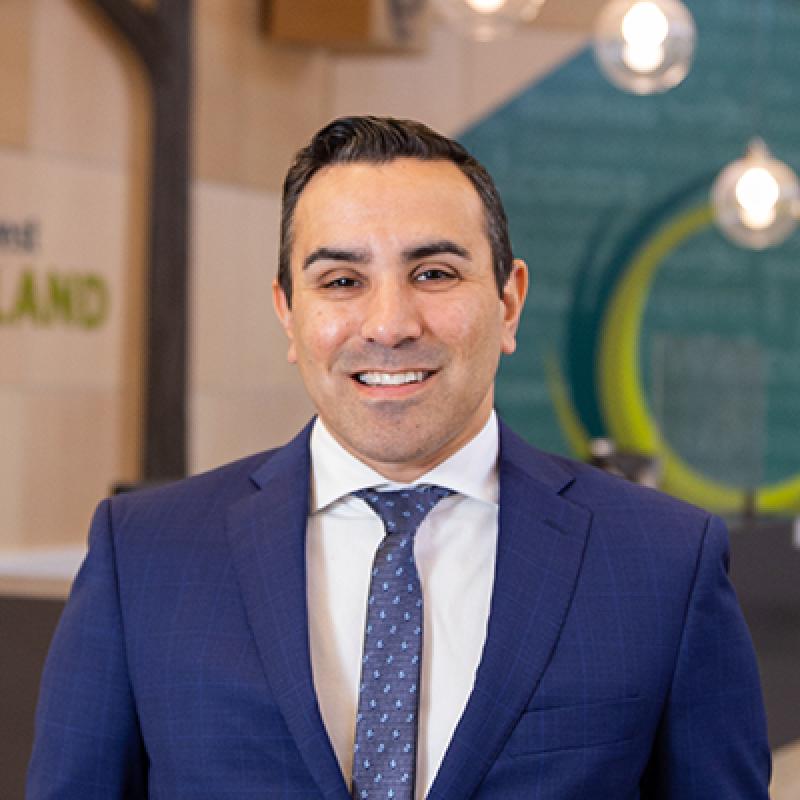 Michael Hoban
Chief Financial Officer
Michael Hoban has overseen the finances for some of the largest and most complex nonprofits in the region, where his work has been powered by a philosophy that a healthy organization is one that collectively owns the financial strategy. This means his budgeting and forecasting work is only truly done when the teams who will use these tools understand them. Michael served as CFO for Planned Parenthood North Central States for several years and previously directed the finances for several top healthcare providers in the Twin Cities for more than a decade. He is a leader in forecasting, accounting and budgeting best practices who also delivers deep knowledge in strategic financial modeling and investment strategies. Michael earned his Master of Business Administration (M.B.A.) with a focus in Finance from Metropolitan State University. When he's not balancing the books, Michael will be spending time with his two children and his wife.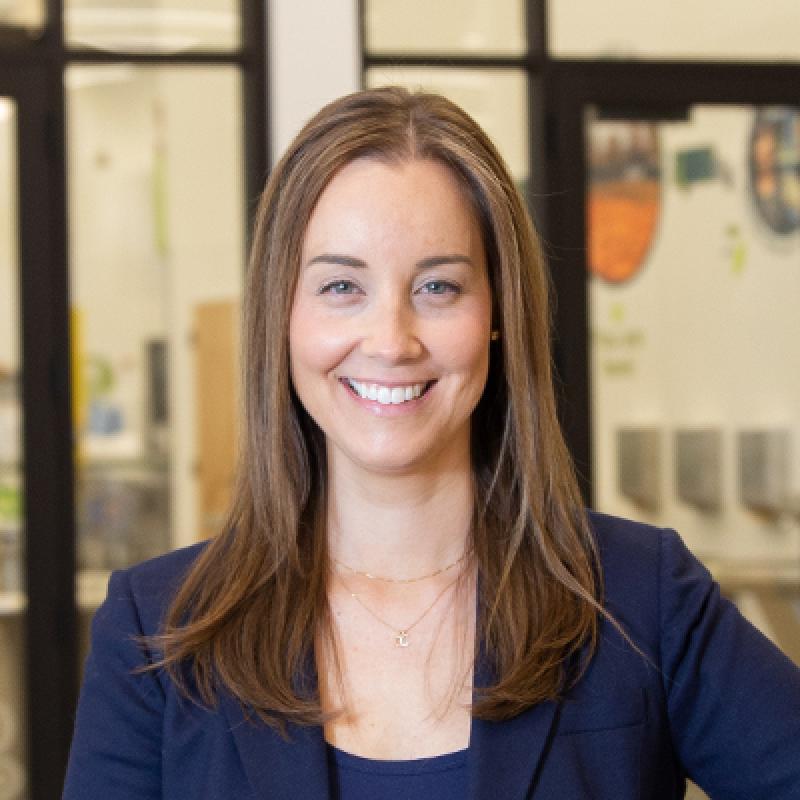 Megan Muske
Chief Development Officer
Megan Muske has dedicated her career to connecting those with a little extra to those who need a little more. During her first year with Second Harvest Heartland, she led the organization to its most successful fundraising year in its 40-year history. The stakes were exceptionally high that year, as hunger was hitting historic highs due to the Covid recession and the demand for support was increasing in kind.
For the past 18 years, Megan has served the Twin Cities community as a nonprofit leader in fundraising, capital campaigns, operations, marketing, communications and community organizing. Megan kicked off her fundraising career at her alma mater, St. Olaf College, then led philanthropy efforts at Children's Minnesota, Allina Health and Courage Kenny Rehabilitation Institute, where she served as director and then president.
Megan earned her Bachelor of Arts from St. Olaf College and lives in Minnetonka with her husband and two young children. During her free time, Megan can be found visiting local lakes and parks with her family, hosting friends at her home and traveling to favorite destinations. With much of her extended family living in New England, she loves the ocean, beaches and all things nautical.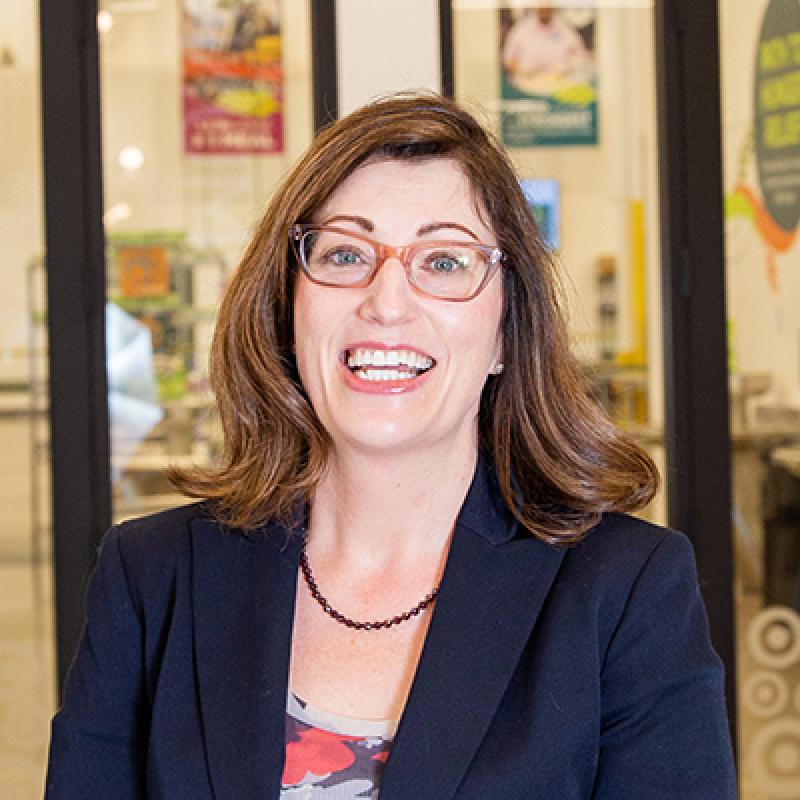 Elizabeth Cooper
Chief External Relations Officer
Elizabeth Cooper works her dream job leading the food bank's efforts to change the hunger conversation by overseeing the research, brand communications and advocacy teams.
Bringing 20 years of nonprofit strategic communications experience to her work, Elizabeth believes strong conversations make for strong communities. She led the mighty communications teams at College Possible and Child Care Aware through national expansion and the introduction of the state's childcare rating system. Immediately before joining the Second Harvest Heartland team, she managed communications strategy for Minnesota's Health Care Administration, working to ensure a robust Affordable Care Act conversation in the state.
Elizabeth is a proud graduate of the University of Minnesota's Master of Arts in Strategic Communications Program and earned her undergraduate degree from the University of Minnesota, Morris. She is passionate about libraries, half marathons and pub food. She lives in Minneapolis with her husband and son and has probably run alongside you if you frequent the city's lakes or trails.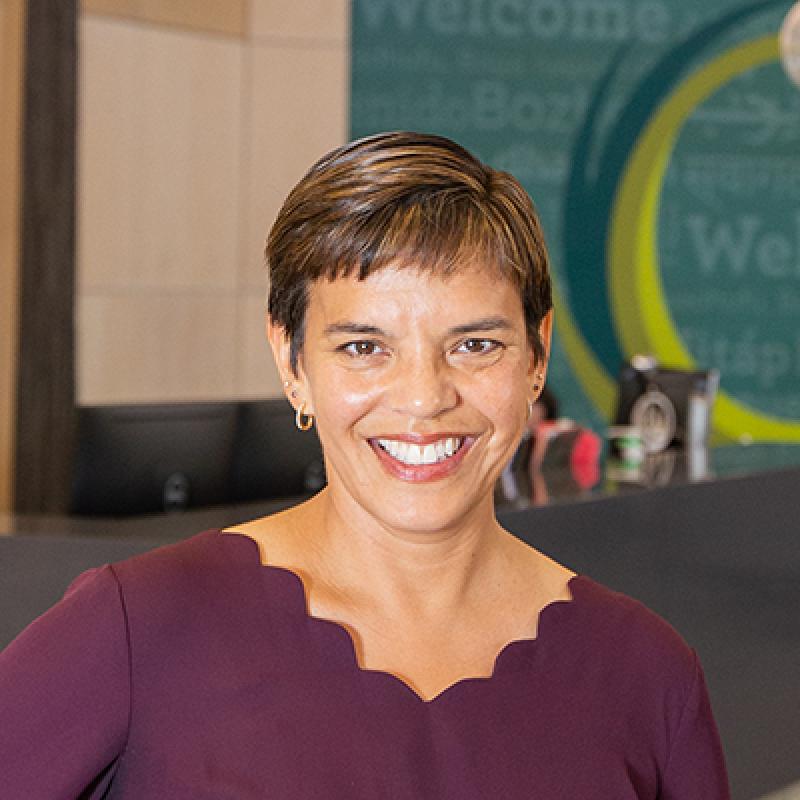 Sarah Waite
Chief People Officer
Sarah Waite's 20-year career as a talent and human resources leader is defined by a singular dedication to trust-building and an understanding that best practices in people management are only "best" when they uplift an organization's unique culture, mission and strategy.
With deep experience supporting professionals across the Twin Cities and around the globe, Sarah's work is imbued with her passion for building inclusive teams. During her respective tenures with Blue Cross and Blue Shield of Minnesota, ABRA Auto Body, Target and Medtronic, Sarah drove robust business results and created strong cultures through a steadfast commitment to bringing diverse voices to the table.
Sarah is thrilled to be part of the Second Harvest Heartland team and to have the opportunity to partner with our community to end hunger together. She believes that by listening and learning from our neighbors we can find innovative solutions to the COVID-era hunger surge and the racial hunger divide.
When she's not at work, Sarah loves to travel with her husband, son and daughter. When she is at work, she tries valiantly to keep her fur kids, Benji and Monty, from crashing her virtual meetings.