From Food Shelf Client to Coordinator
There's an expression that people may not remember what you said or what you did, but they will always remember how you made them feel.
If you asked her neighbors at Creekside Gables in Brooklyn Park, they would tell you that Zenobia Carson always makes them feel welcomed and empowered when it comes to getting what they need from the food shelf pantry at the senior community.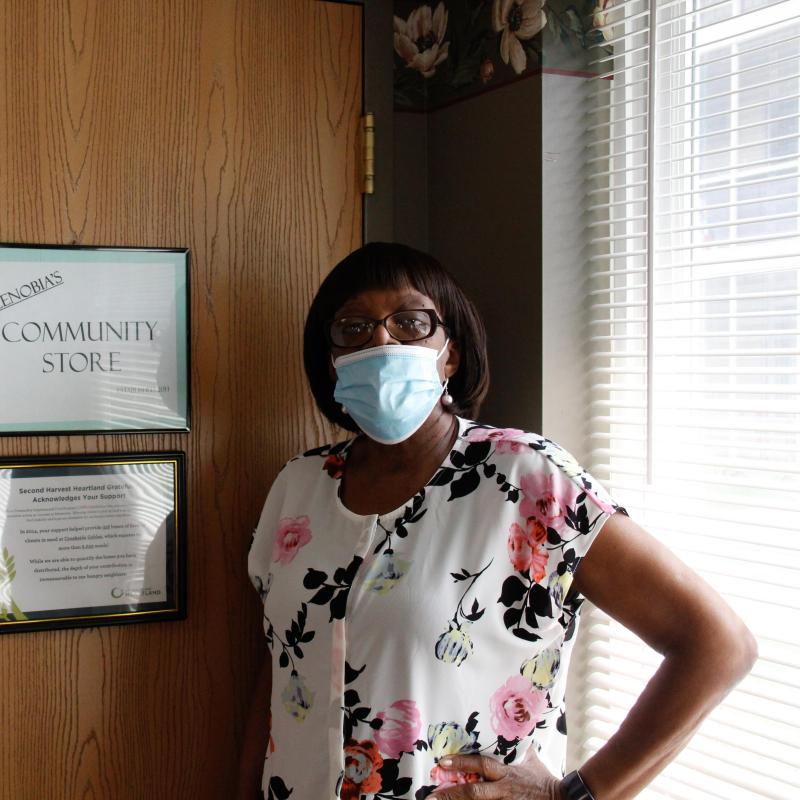 "People have told me, 'Thank you for not making me feel bad. For not making me feel poor.' I know how the process of receiving assistance can feel insulting, demeaning. People make assumptions about you," Zenobia explained.
Those experiences—how others made her feel when she was laid off and subsequently homeless 30 years ago—compelled her move to Minnesota from Chicago, where she was welcomed with open arms to the support, opportunities, and potential of the North Star State. That embrace inspired her lifelong commitment to others, to service.
Zenobia earned degrees in human services and early childhood education and became a licensed minister and an inspirational author. Along the way raising her three grandkids.
Always looking for a way to help others, Zenobia started managing multifamily properties and supporting resident families with the company Lang-Nelson. Today, at 72 years old, Zenobia works as activities director at Creekside Gables. She runs all the activities for residents, now more limited and complicated due to the COVID-19 pandemic.
"When I started here 12 years ago, I noticed right away that Creekside needed a food shelf, a way to get protein-rich foods more easily and more affordably. For seniors, so much money goes to medicine, and prices keep going up on a fixed income, there's not much left for food."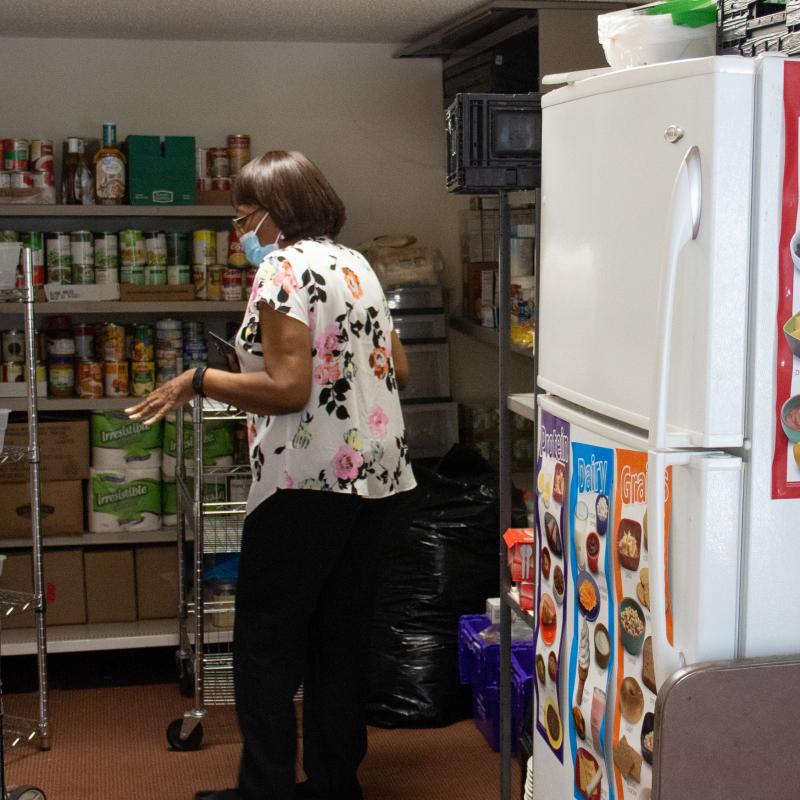 And so, Zenobia secured a small space and a dorm-sized fridge for the beginnings of a pantry that is now known as Zenobia's Community Store, with enough space to provide for all the residents.
"There's no cost for residents to get fresh food, non-perishables, even sundries, all donated by our local police, local churches, Second Harvest Heartland, Good in the 'Hood, staff from North Memorial. What we're able to offer residents has been particularly important during the pandemic, when going to the store and accessing needed items at reasonable costs is exceedingly difficult for seniors."
Fresh food is collected, sorted, and repackaged at Second Harvest Heartland and delivered to partner Good in the 'Hood, who then distributes food shelves-in-a-box to 18 different Twin Cities sites, including Creekside Gables. Good in the 'Hood's mobile program brings groceries into the homes of individuals and families who have difficulty accessing traditional food shelves.
"I am so grateful, so blessed, to be able to serve my neighbors in this important way, at this challenging time. This might be a food shelf by definition, but it's just our store. And that's how people should see food shelves—just a place where you get what you need."
Looking for ways to fill your fridge or stretch your food budget?