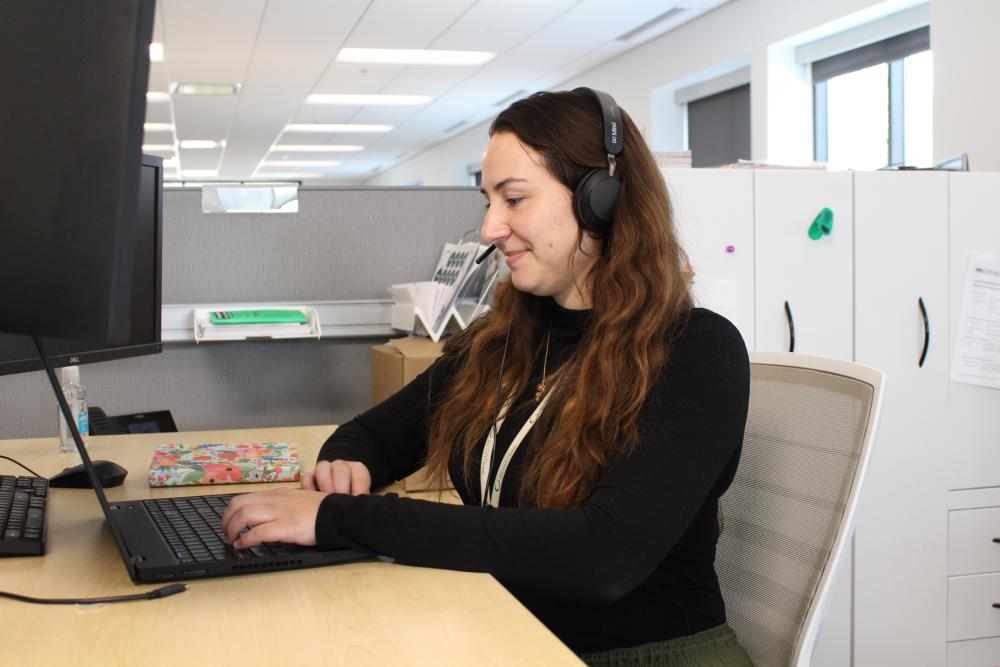 Luz has lived in two countries, learned two languages, and had two professions, starting her career in accounting and retiring as a Licensed Practical Nurse (LPN). In nursing, she worked in an intensive care unit before moving on to acute care, then worked in home health and hospice. Luz loves a challenge.
"I did plenty because it gets to a point when you are doing nothing but a routine, and you want to know more, you want to learn more," she says. "So from one place, I jumped to another that was a challenge for me, and I learned plenty and when I didn't feel a challenge anymore, I jumped to something else. So, I learned a little bit of every department that I worked for."
At age 74, some of the biggest challenges in Luz's life have come in the last few years. After being diagnosed with ALS—a progressive and terminal illness—her whole world changed.
"She was walking one month and within that same month, she would start falling," says Fabian, Luz's 57-year-old son. "She would just fall out of anywhere and it would be in slow motion. She even broke her hip coming out of the restroom."
"At the beginning of the diagnosis, I felt very sad, discouraged, I was starting to fight depression," says Luz. "And then I didn't want for my sons to get all depressed because of me, so I have to learn to, even though it's a bad situation, to look at the best of it."
Grocery stores like the People's Food Co-Op in Rochester allow SNAP participants to purchase local goods and help fund their community.
Because the disease progressed so quickly and Luz required around-the-clock care, Fabian quit his job to become her full-time caregiver. He helps Luz dress, bathe, eat and keep moving. In the year-and-a-half he has taken care of her, Fabian has drained his savings and felt intense pressure to make their shared, fixed income last each month. After paying for rent, the pair are left with about $250 to cover expenses.
When Fabian and Luz first learned about the Supplemental Nutrition Assistance Program—also known as SNAP—they knew it could help ease some of their burden. Sam, a member of Second Harvest Heartland's SNAP Outreach team, helped them sign up for benefits.
"It's been easy thanks to Sam's help," says Fabian, "and it's worked for us because without it, I don't know how we would have sustained ourselves. I don't know what food we would've had."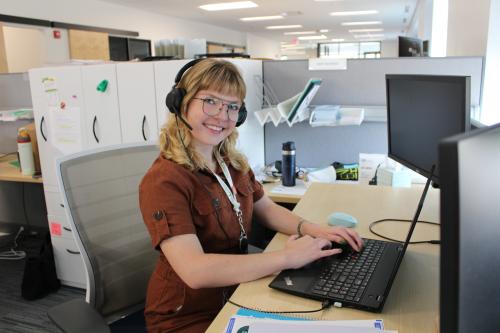 Members of the Second Harvest Heartland SNAP Team helped connect Fabian and Luz to important resources.
SNAP provides food benefits to low-income families through funds allocated through the USDA Farm Bill. Debate about whether families utilizing SNAP benefits should be required to work has worried Fabian and Luz. They will be watching closely to learn what proposed Farm Bill changes could mean to their ability to access fresh, healthy foods they know and love.
The ability to choose those foods has also been important to maintaining Luz's health. After the initial diagnosis, she experienced a deep depression and lost a dangerous amount of weight. Using SNAP benefits, Fabian purchased ingredients to make some of Luz's favorite Mexican meals, and she has since regained around ten pounds.
While SNAP may not cover a family's entire grocery budget, it can at least help offset the costs. SNAP benefits are loaded onto a debit card and can be used to purchase breads and cereals, fresh fruits and vegetables, milk and dairy, meats and poultry, and other foods.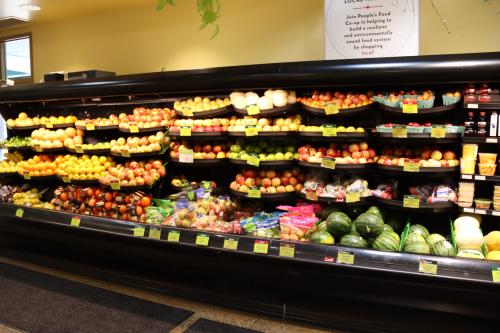 SNAP allows for families to make their own personal nutritional choices, including fresh produce.
In May of this year, Fabian became certified to receive payment for caring for his mom. While the income has helped, Fabian still feels constant strain. A recent car repair only added to that stress.
"We've been saving since I've been getting paid," he says. "It just doesn't happen overnight."
Both Fabian and Luz are learning to take things one day at a time and to stay as positive as possible.
"Every day I learn something, things that I cannot do anymore," says Luz. "And I depend totally on God and my son because the most insignificant task is too much for me. So today I had the Occupational Therapist come and she taught me some of the things that I can do on my own, which is very limited, but still I learned something with her today."
At times, Fabian feels discouraged by the need for benefits, but he's grateful to have them.
"You think, well, I'm depending on food through the state or the government, and that means I can't provide that for myself and I can't provide that for my mother," he says. "That's been very hard for me."
Still, he tries to count his blessings every day and he counts SNAP among those blessings.
"We just have to be grateful for whatever we have at the moment, even though we don't always see it that way."