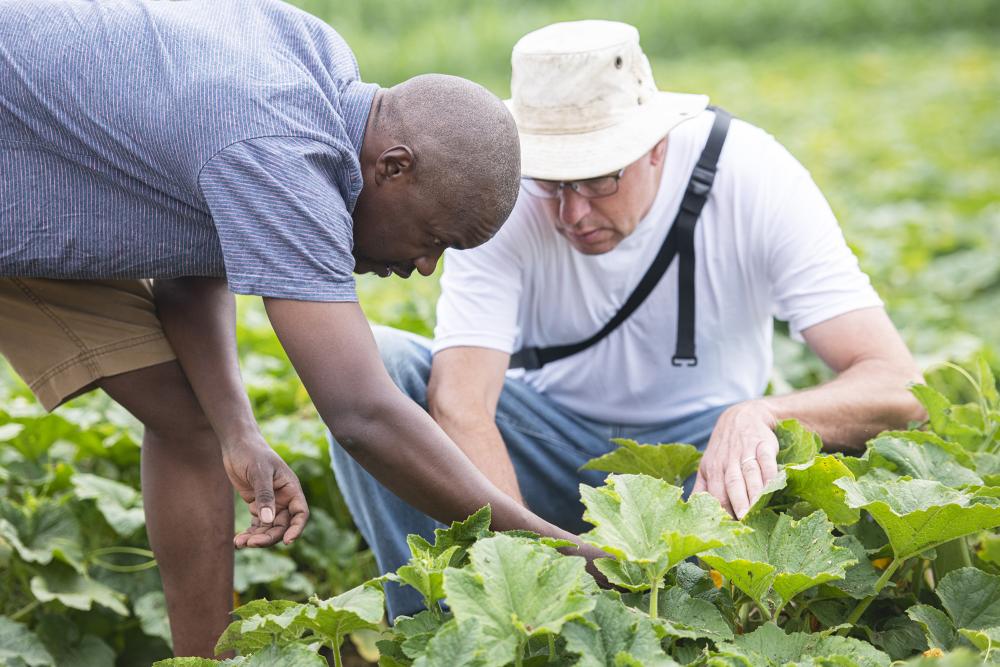 Food Shelf Fresh: Partnering with Local Farmers and Producers
Last year, our fleet of delivery trucks could have driven to the moon and back. Instead, our drivers tirelessly drove more than 600,000 miles throughout Minnesota and western Wisconsin to deliver custom orders of fresh, nutritious foods to our partners. Keeping produce, dairy, and proteins at food-safe temperatures for our partners is a logistical challenge, and at Second Harvest Heartland, we rise to that challenge every day in our fight to end hunger.
We know that simply providing food to families facing food insecurity is not enough; that's why we're moving beyond food distribution to ensure that nutrition security is at the center of the work we do.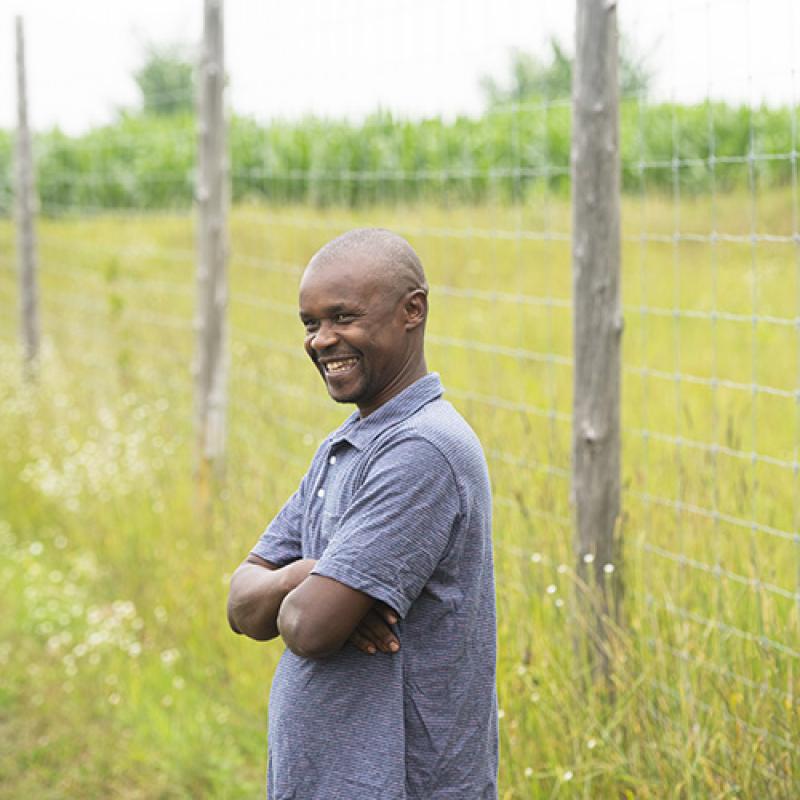 Reliable access to healthy foods can help our neighbors to live fully as parents, students and employees. Through programs we participate in—Farm to Food Shelf and Milk Grants—and through increased investment in family-owned farms, we have continued the vital work of sourcing the freshest, most nutritious foods available. In 2020, we responded to requests from our community partners to provide even more fresh meat, protein, dairy, and produce items. Fresh foods accounted for 63 percent of the total food distributed by Second Harvest Heartland last year, and many of those came from family farms and familiar names in Minnesota's rich agricultural scene.
Near Cambridge in east central Minnesota, Moses Momanyi and Lonah Onyancha run Dawn2Dusk Farm—a 20-acre organic-certified farm committed to utilizing sustainable farming practices in growing a variety of delicious vegetables. In 2020, Second Harvest Heartland teamed up with The Good Acre to buy fresh produce from local farmers at market rates, then distribute that produce to food shelf partners in our service area. Moses and Lonah jumped at the chance to sell some of their crops and give families experiencing food insecurity a chance to eat fresh, local, organically-grown vegetables at the peak of ripeness.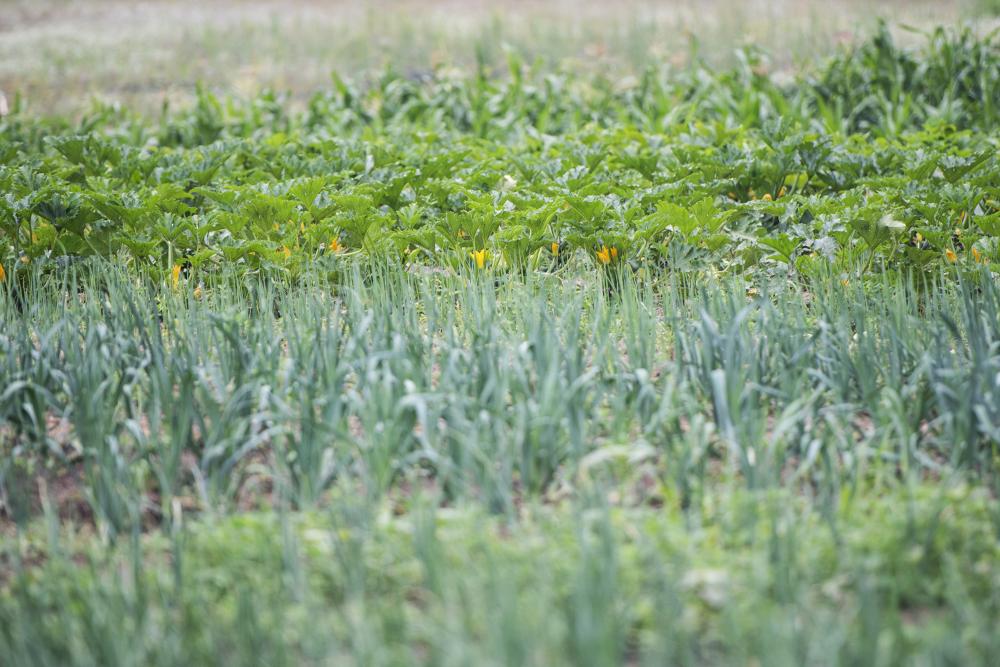 The partnership was designed with flexibility in mind, making it easy for Moses and Lonah to earn income despite bad weather and other unpredictable factors–including the COVID-19 pandemic. In addition to buying produce, The Good Acre provides farmers of color access to additional resources, like training, crop advising, and networking opportunities.
All that helps, says Moses, because apart from us just growing, we also need the network and the education and the resources that go with it to be successful... We are learning as we go.
Sourcing the freshest produce available is a win-win for both family-owned and operated farms and families utilizing Minnesota's food shelves. We know that as one of the region's largest food banks, our buying power can make a big difference to family farms, including those owned by BIPOC farmers. That's why we have committed to increasing our sourcing of fresh produce from farms owned by families and farmers of color.
We are also committing to sourcing the best produce we can find, ensuring that all our neighbors have access to nutrient-dense fruits and vegetables. One way we're doing that is through the Farm to Food Shelf Program, which gives us an opportunity to partner with one of Minnesota's best-known tomato growers: Bushel Boy Farms. The iconic brand signed on to donate a portion of their freshly-picked, vine-ripened tomatoes to Second Harvest Heartland for distribution to our many trusted food shelf partners.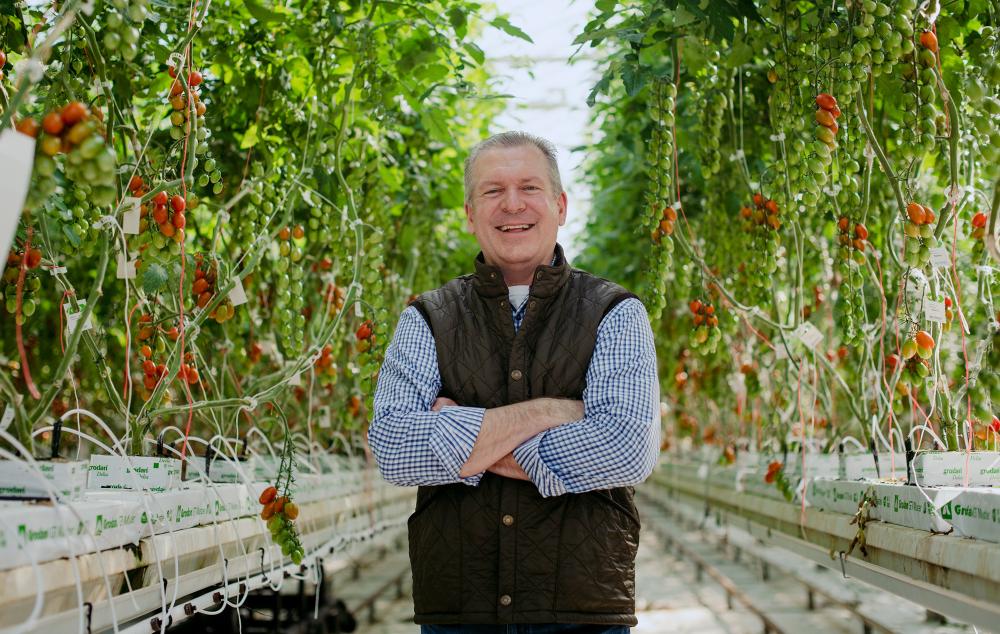 [COVID-19] disrupted food service and at-market sales as well, Bushel Boy Farms President Chuck Tryon explains. So as we look at that imbalance in our supply chain, it really made us make sure that we can find good outlets for great-tasting, nutritious products. And knowing that there are people in our community that are in need really made us try to look for additional ways we could support the community, and support organizations like Second Harvest Heartland.
The Farm to Food Shelf Program helps cover the cost of harvesting, packaging and transportation, making it easy for Minnesota growers like Bushel Boy Farms to donate surplus crops that–while still packed with nutrients–may not make it to market. Small imperfections in shape or size can prevent some produce from being sold in grocery stores. Wanting to prevent the fruit from ending up in a landfill, Chuck and his team have embraced the Farm to Food Shelf model, donating thousands of pounds of freshly grown tomatoes annually.
The shape of it, the appearance of it can be a little bit different, says Chuck, but what's inside is still the same: that great flavor, that nutrition is all inside that fruit. And to make sure that fruit gets into a kitchen, onto a table, and into somebody's family meal, that's what we want to do.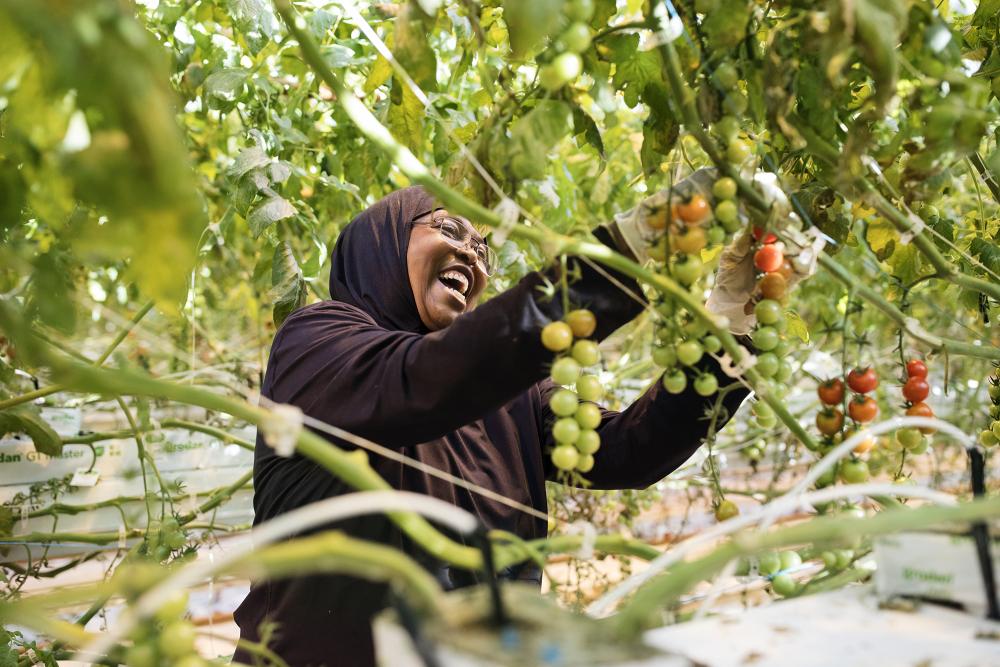 Accessing nutritious foods has become an even greater challenge for many families during the COVID-19 pandemic. In 2020, demand for food shelves hit an historic high, with a 60% increase in people accessing emergency food assistance by the end of the year. Job loss and economic instability, plus rising grocery costs in 2021 have added financial burden for many families, making more expensive foods like meats and dairy items especially difficult to access.
That's where funds from the Minnesota Department of Agriculture's Milk Grants can help. We work hard to ensure that all families can access dairy products while boosting local milk producers and processors. Currently, Milk Grant funding covers about half the demand for fluid milk each year. Partnering with Prairie Farms in Woodbury, we source an average of 280,000 gallons of locally-processed fluid milk annually and distribute it to our food shelf partners across the state.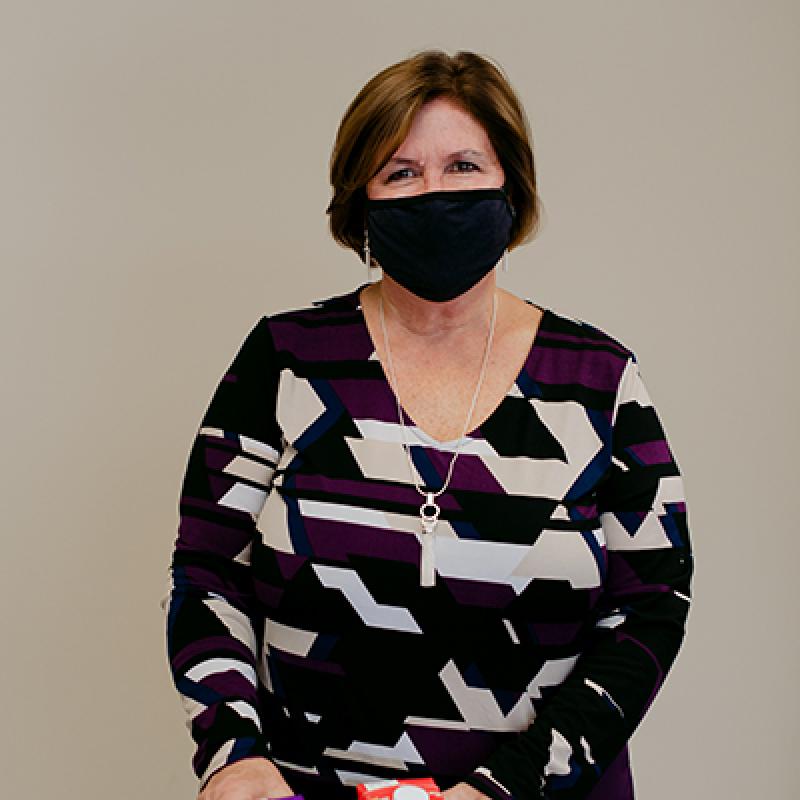 As a nutrient-rich food that's especially important for children and seniors, dairy is one of the most requested food groups from our food shelf partners.
Getting your Vitamin A and D and nutrients and protein with milk products is just a delight for everybody, says Carolyn Erchul, Food Services Manager at Prairie Farms. The best way to absorb vitamins and nutrients is through actually eating the food and what better way to round out your meals than with dairy at every single meal?
Our work to provide every family with access to nutrition security will continue, whatever the COVID-19 pandemic or other challenges bring. We will keep innovating, adapting and partnering with farmers and producers to make sure the nutritious foods that people know and love are at the center of our fight against hunger.