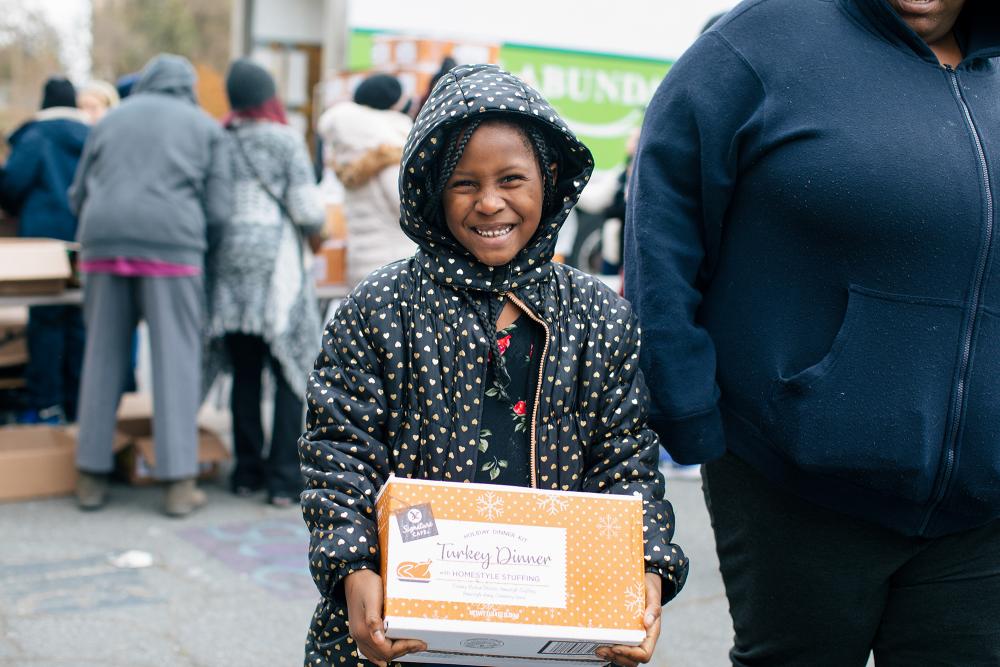 LEADERSHIP CIRCLE
Join this essential community of hunger relief supporters when you donate $500 or more each year.
Join Our Community of Major Givers
When you donate $500 or more to our food bank in a single year, you automatically join our Leadership Circle.
This dedicated group of hunger-relief donors provides support above and beyond the ordinary. By investing today with your financial donation, you help us plan and solve hunger now—and in the future.
LEADERSHIP CIRCLE CONTRIBUTIONS
$26.9 million
Last year, Leadership Circle donors raised $26.9 million for our food bank operations and programs.
80 million meals
Support from our Leadership Circle members helped us deliver more than 80 million meals to hungry households.
58% of donations
Leadership Circle donors comprise just 23 percent of supporters, but account for 51 percent of our individual giving dollars.
"I love the fact that my donation is helping my fellow Minnesotans. Second Harvest Heartland is constantly coming up with new programs to reach the hungry and new ways to keep food out of the landfills...no one in this country should go without food."
- Kathy Yano, Leadership Circle member
Make a Commitment to Help End Hunger
When you become part of the Leadership Circle family, you make a lasting financial contribution that helps hungry families, seniors and children across the heartland. We'll acknowledge your important support with these benefits.
Second Harvest Heartland is a tax-exempt 501(C)(3) nonprofit organization recognized by the IRS, tax ID number: 23-7417654. Your gift is tax-deductible as allowed by law.