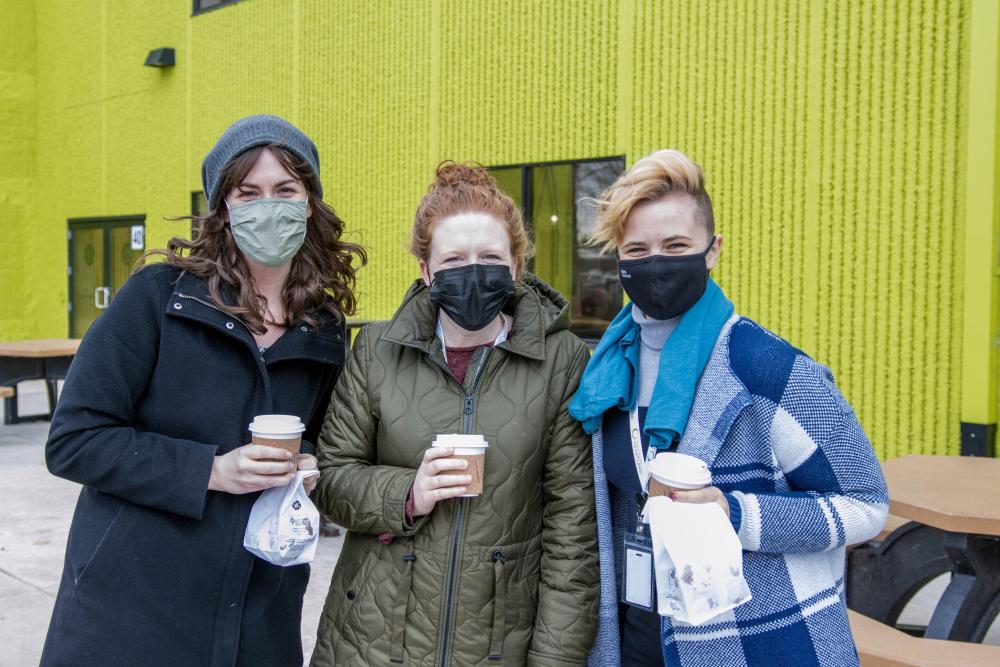 WORKPLACE GIVING
Maximize your donation when you set up payroll deductions, matching gifts and more through your employer.
Team Up with Your Employer to Stretch Your Donation
There are a number of ways for you, as an individual donor, to team up with your employer and make an even greater impact with your financial contribution. When you donate money to Second Harvest Heartland, you help us work to end hunger across our community.
Have an idea or question that's not included here? Contact our Donor Relations team:
Phone: 651-209-7950
Email: donorrelations@2harvest.org
Find an Employer Match to Double Your Donation
Many companies offer matching programs. When you donate money directly to Second Harvest Heartland or contribute through your workplace giving program, your employer makes a donation at the same time.
Some businesses also match the hours you volunteer at Second Harvest Heartland with a financial grant.
Use our search box to see if your company participates. Then, follow the instructions specified by your organization.
"Having that match from my employer was a no-brainer. I can support the causes I feel passionate about and double my contributions at the same time."
Donate Each Month With Payroll Deductions
Monthly givers are some of our most dedicated and committed supporters in helping feed hungry neighbors. Many employers make it simple and automatic to donate money to Second Harvest Heartland, through one-time or recurring payroll deductions.
You specify the amount. An automatic deduction each pay period makes it easy.
Get started by talking with your company's human resources department.
Other Employee-Giving Options
United Way Campaigns
Each year, thousands of employers nationwide participate in annual United Way workplace giving campaigns. Did you know that you can specify Second Harvest Heartland as your charity of choice?
When you donate money through United Way, you can help us feed hungry families in Minnesota and Wisconsin. Choose Second Harvest Heartland through your company's United Way campaign.
Virtual Food & Fund Drives
When you and your employer host a virtual food or fund drive, you help us raise money to provide fresh, nutritious foods like produce, dairy and protein to hungry neighbors. It's a safe and fun way to team up, work together toward a common goal, and collect hunger-fighting donations across all your workplace locations.
Second Harvest Heartland is a tax-exempt 501(C)(3) nonprofit organization recognized by the IRS, tax ID number: 23-7417654. Your gift is tax-deductible as allowed by law.