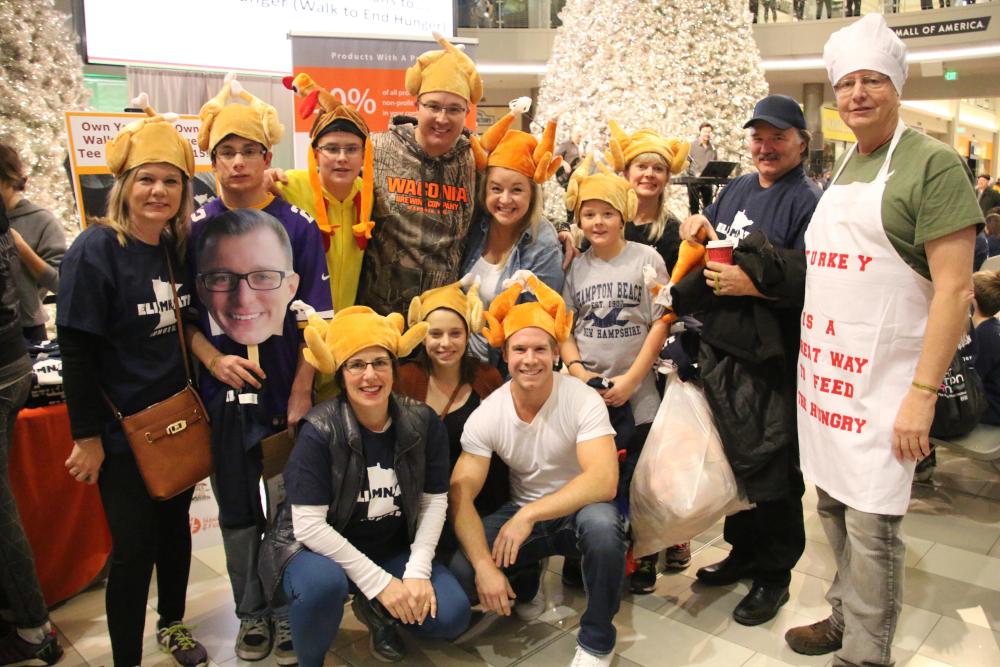 This Thanksgiving, join us at the Mall of America for the 15th-annual Walk to End Hunger!
We are excited to welcome hunger fighters back to an in-person format for this longtime Thanksgiving tradition, which has raised over $3,000,000 for hunger-relief efforts in Minnesota since its inception in 2008.
Registration is free for all participants. Sign up to walk with the Second Harvest Heartland team, create your own team, or make a donation to support hunger relief today. And, of course, encourage your friends and family to join the fun, too!
We hope you'll join us in giving back before giving thanks this November.