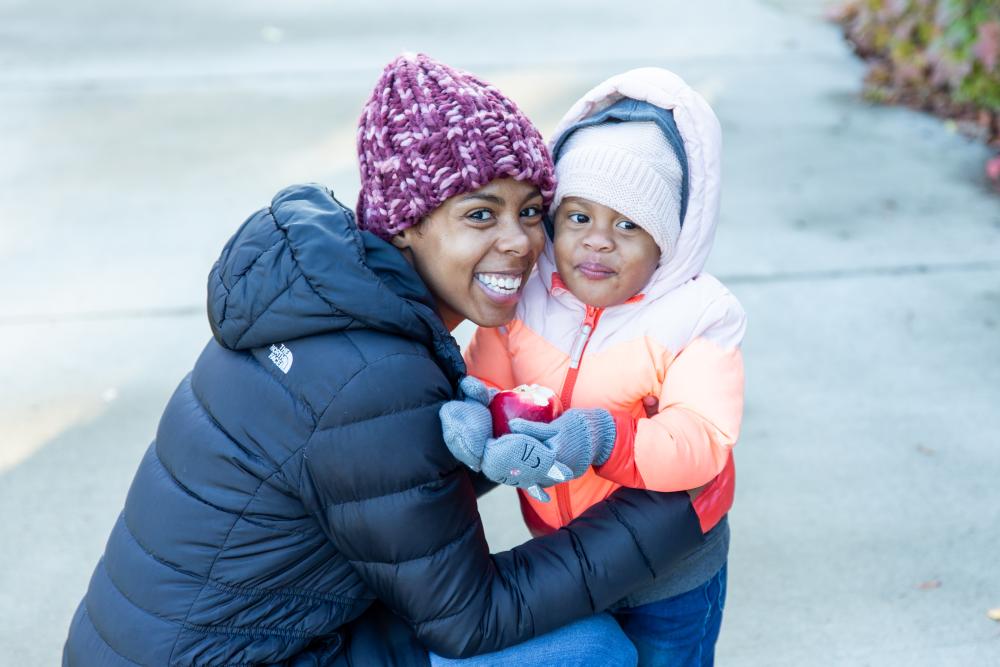 Give to the Max and fight hunger on November 16!
Join us on November 16 for Give to the Max Day—Minnesota's biggest giving day of the year—and help meet Second Harvest Heartland's goal of providing over 2 million meals! Every donation makes a difference.
Starting November 1, your gift can have TWICE the impact with matching funds from Post Consumer Brands, ADM, Gopher Medical, The Mosaic Company, Ceramic Tileworks, Dairy Queen and generous individual donors.
Your support is critical—especially right now. With Thanksgiving around the corner, our food shelf partners across the state are seeing record demand and working overtime to make sure our neighbors have the foods they know and love on their tables this holiday season.
Inflation, changes to emergency benefits, and high gas and grocery prices are making it hard for families to keep their fridges full as we head toward the holidays.
61% of Americans are living paycheck to paycheck—one unexpected expense can mean rent over meals.
In 2022, Minnesota saw nearly 2 million more food shelf visits than the year before, and demand for food assistance continues to grow.
Your Give to the Max Day donation will help Second Harvest Heartland and our over 1,000 food shelf and hunger-relief partners provide the food Minnesotans need to thrive now and in the winter months to come.
November 16 is also Pack to the Max at Second Harvest Heartland, an all-day event where volunteers help sort and pack food at our volunteer center in Brooklyn Park. We currently have volunteer slots open for the early morning shift—learn more and register here.  
To wrap up a jam-packed day of community generosity and fighting hunger together, you can also Relax to the Max on November 16, thanks to our friends at Surly Brewing. Join us from 4-7 p.m. on November 16 at Surly's Minneapolis Brewery to celebrate Give to the Max Day. $1 from every pour of Winterize, Surly's new seasonal beer, will be donated to Second Harvest Heartland.  
Keep up on the day's excitement on our Facebook, Instagram and LinkedIn channels.
Special thank you to our sponsors!