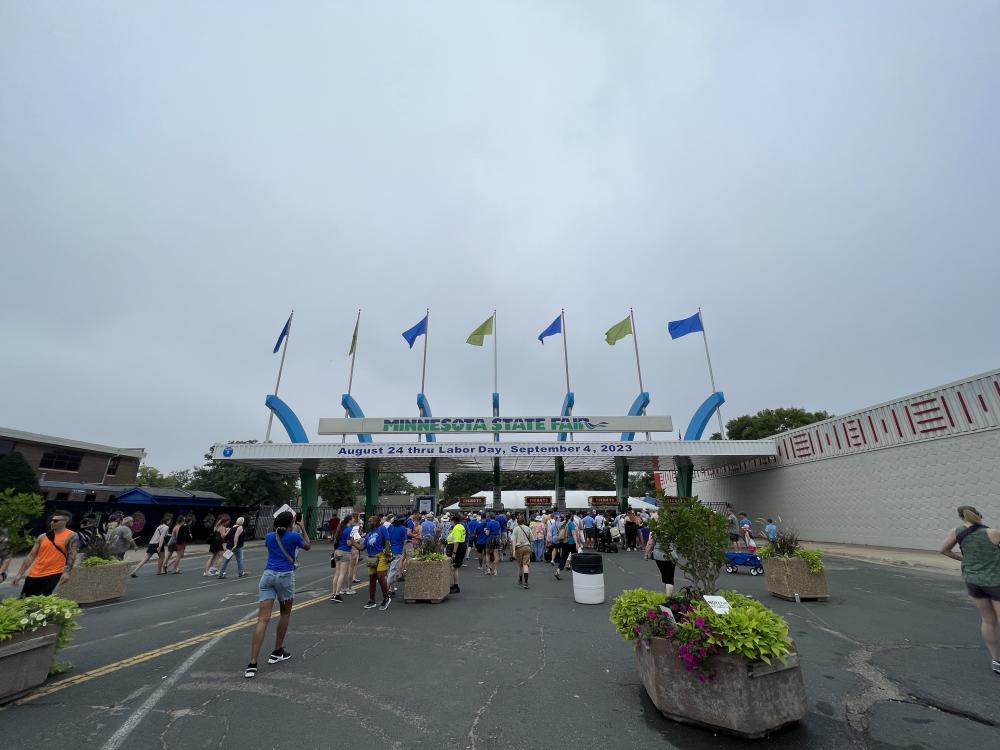 Visit Our Partners at the Minnesota State Fair
The Great Minnesota Get Together opens its gates this week and will be jam-packed with exciting vendors, livestock exhibitions, live music, educational experiences, and delicious eats. Running through Labor Day, the fair has 275 food vendors, and over 650 individual shops, truly providing something for everyone. Below, we've highlighted a few of our Second Harvest Heartland partners in the fight against hunger: whether you're stopping by to learn more about life as a farmer, or indulging in some State Fair treats, make sure to say thanks.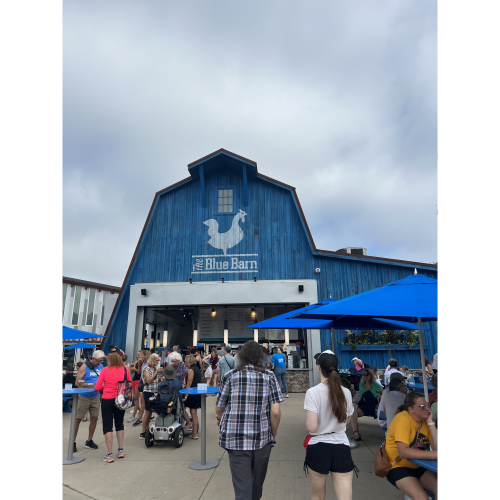 A constant line outside the famous Blue Barn
Blue Barn
Located in the West End Market, this iconic bright blue barn serves up incredible bites such as the Cowboy Texas Toast and Hot Honey Cheese Sticks, with plenty of beverages to wash it all down. The Blue Barn will be pouring Butter Together a butterscotch beer, a collaboration with Second Harvest Heartland. You might even run into a Second Harvest Heartland employee volunteering their time and taking pierogi orders.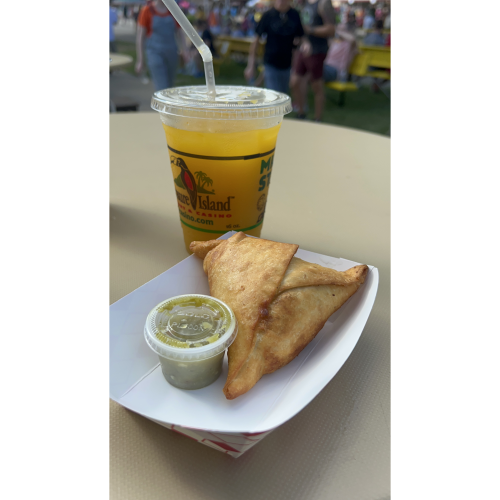 Sambusa and fresh mango juice from Afro Deli in the food building
Afro Deli
One of our kitchen partners of our Kitchen Coalition program makes their State Fair debut in 2023. Afro Deli helps provide ready-made meals to our neighbors experiencing hunger. Stop by for beef, chicken, and veggie sambusas, or cool off with an iced Somali tea or fresh mango juice.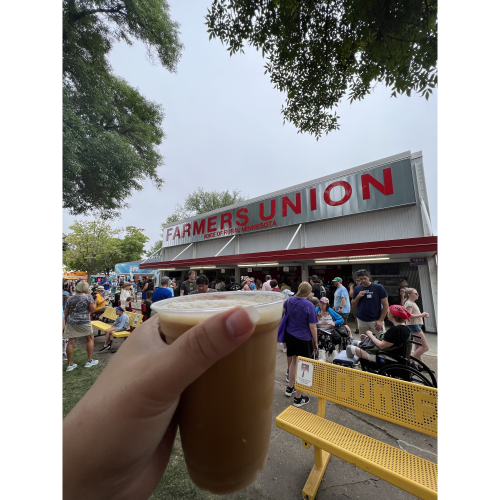 Maple Cream Nitro Cold Press outside the Minnesota Farmers Union
MN Farmers Union
The voice of agriculture opens their coffee shop once again in 2023. Offering fresh brewed coffee, including their decadent Maple Cream Nitro Cold Press, the Minnesota Farmers Union Coffee Shop is a great first stop, or if you need a mid-afternoon pick-me-up.
Families enjoying a fun interactive way to learn about farming
Kemps Little Farm Hands
Want to experience a day on the farm while at the Great Minnesota Get Together? Our friends at Kemps are celebrating 20 years of the Little Farm Hands agricultural exhibit, where kids and their families help with farm chores, collect fresh produce, and spend their farm earnings at the grocery store.
Thank A Farmer Magic Show
Minnesota farmers create magic every day by providing nutritious fresh food to Second Harvest Heartland and our partners. But during the State Fair, they create a different type of magic. Join Rhonda Ross Swanson at the "Thank a Farmer" Magic Show and prepare to be amazed by incredible tricks and insights into daily life on the farm.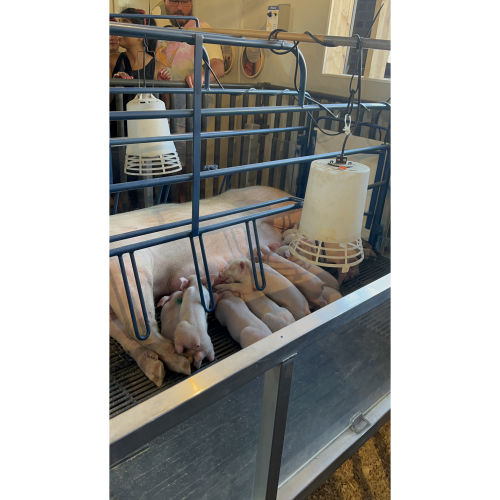 Baby piglets at the Oink Booth
The Oink Booth
Sponsored by Minnesota Pork, the iconic Oink Booth has a new location and look. Put on your signature pig ear headbands, witness sow and piglets up close, and learn about modern-day Minnesota pig barns. And don't forget to say hi to the largest boar!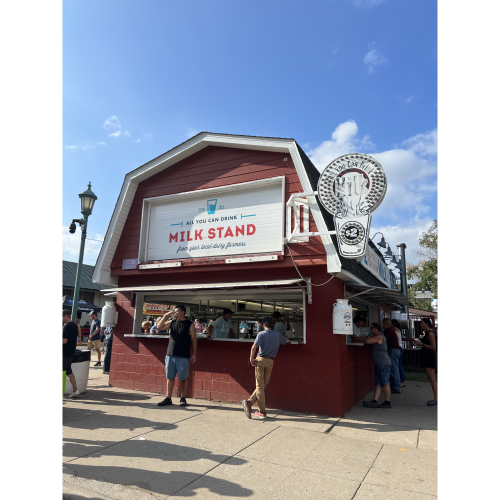 The All-You-Can-Drink-Milk Booth
All-You-Can-Drink-Milk sponsored by Midwest Dairy
It's just not the State Fair without All-You-Can-Drink-Milk. Operated by our partners at Midwest Dairy and staffed by dairy farmers and their families, the stand offers both 2% white and 1% chocolate milk at the corner of Judson and Clough, and has come a long way from serving milk from a 5-gallon can when it originally opened in 1955.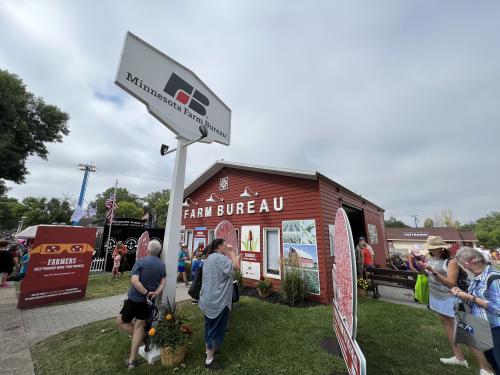 People learning about what our farmers provide beyond produce
Minnesota Farm Bureau
In the shadow of the Giant Slide, the Minnesota Farm Bureau's red barn offers information about the Federation, including its Young Farmers & Ranchers program, which provides opportunities for potential agricultural leaders aged 18-35. Plus, they always have great free giveaways!