Less than a year after the opening of their Today's Harvest location in Oakdale, Christian Cupboard Emergency Food Shelf (CCEFS) has opened a second location on the north side of town. The first location serves about 260 people each day, and the new, larger location is already serving that number within a few weeks of opening. During the week of the grand opening alone, the two locations together distributed 45,000 pounds of food to 3,000 people.
"Our Today's Harvest markets are a high-access, low barrier model that makes it simple and easy for people to obtain the fresh items that food shelf clients report they want the most," said Jessica Francis, executive director of CCEFS. "The response to our first market, which just opened in May, was so strong that we moved quickly to open a second market. We're so very grateful for the support we received from Second Harvest Heartland that allowed us to expand this model."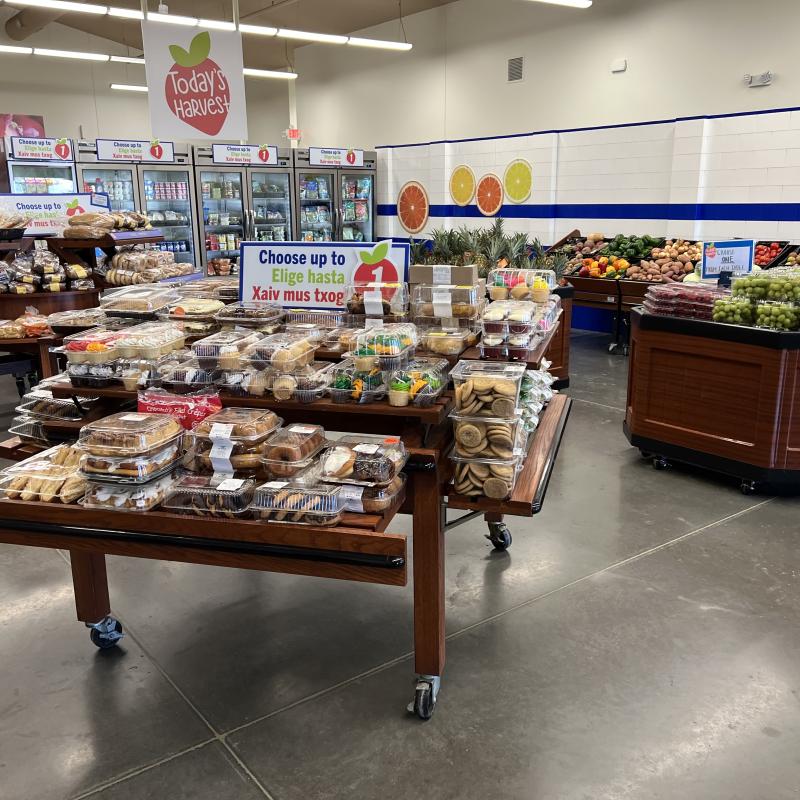 Second Harvest Heartland has supported Today's Harvest from the beginning with help establishing food rescue partnerships, and a collaborative innovation grant to help open the second location.
Today's Harvest is almost entirely stocked by food rescue, which diverts safe, edible food being removed from store shelves to food shelves and meal programs. The benefits of this are numerous: shoppers enjoy more variety and fresh produce than is sometimes available through traditional food shelves; costs to stock the market are low; and it prevents thousands of pounds of perfectly good food from going to waste.
Arranged like a small market, Today's Harvest allows for client choice and is designed to be visited every day if needed. This level of accessibility and choice helps shoppers feel more empowered and have consistent access to fresh foods.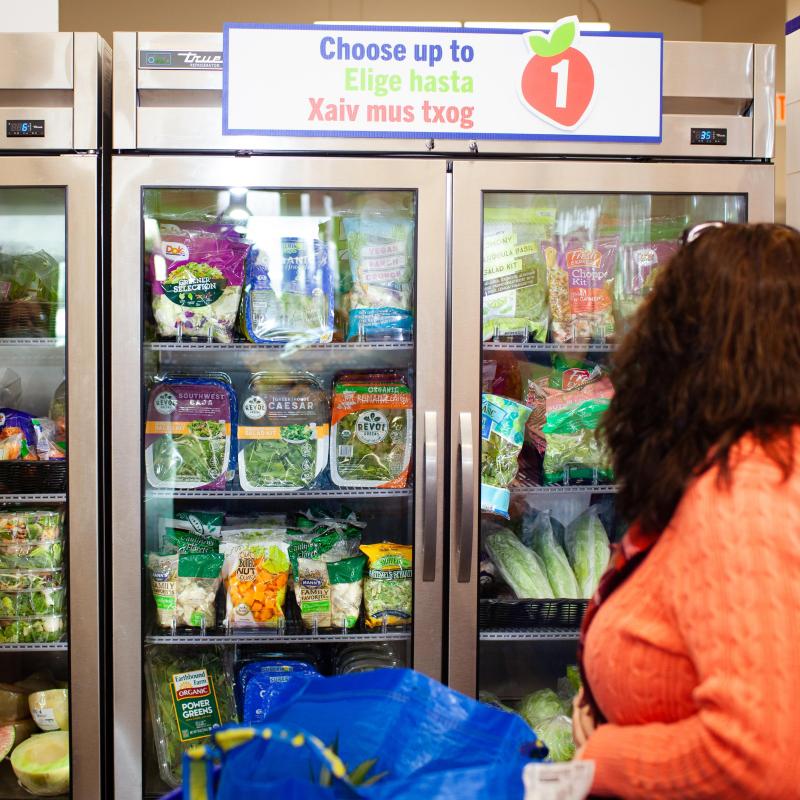 Today's Harvest is sure to continue to be a powerful source of food support in the east metro community. "This is what we hope to see more of," said Pat Pearson, director of agency relations at Second Harvest Heartland. "We love to see agencies finding creative ways to remove barriers and increase food access in their communities. Today's Harvest is an inspiration in hunger-relief work."