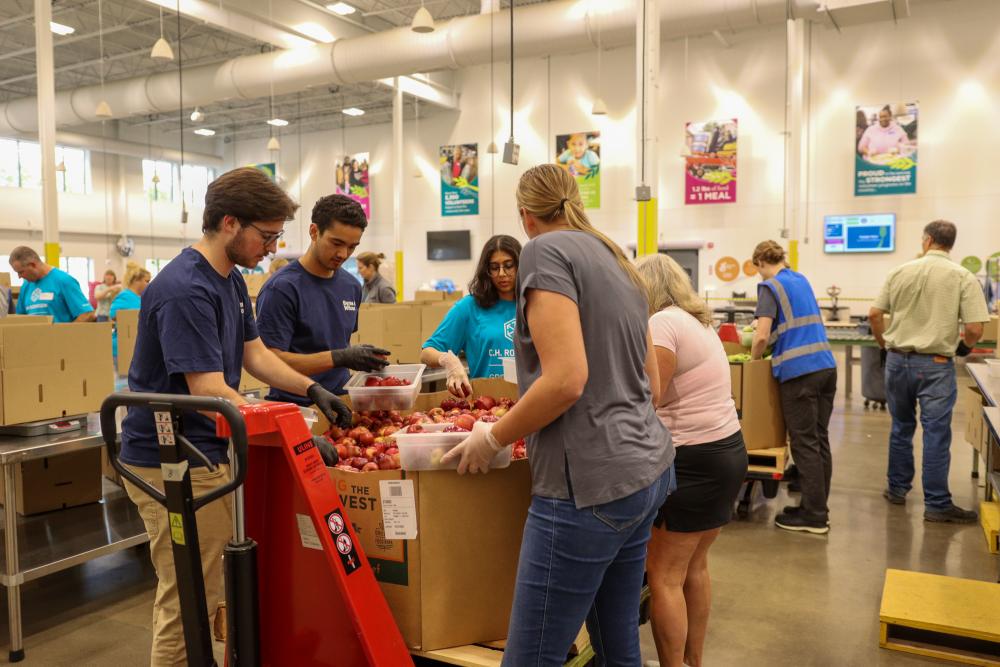 This April, Volunteer Appreciation Month, and now more than ever, we celebrate our tireless, dedicated volunteers for all they do to give back to their communities. Volunteers are more than just helpers—they're the backbone of our organization. Without volunteers, we wouldn't be able to fill a single plate with food.
Here's how our volunteers made a difference in 2019.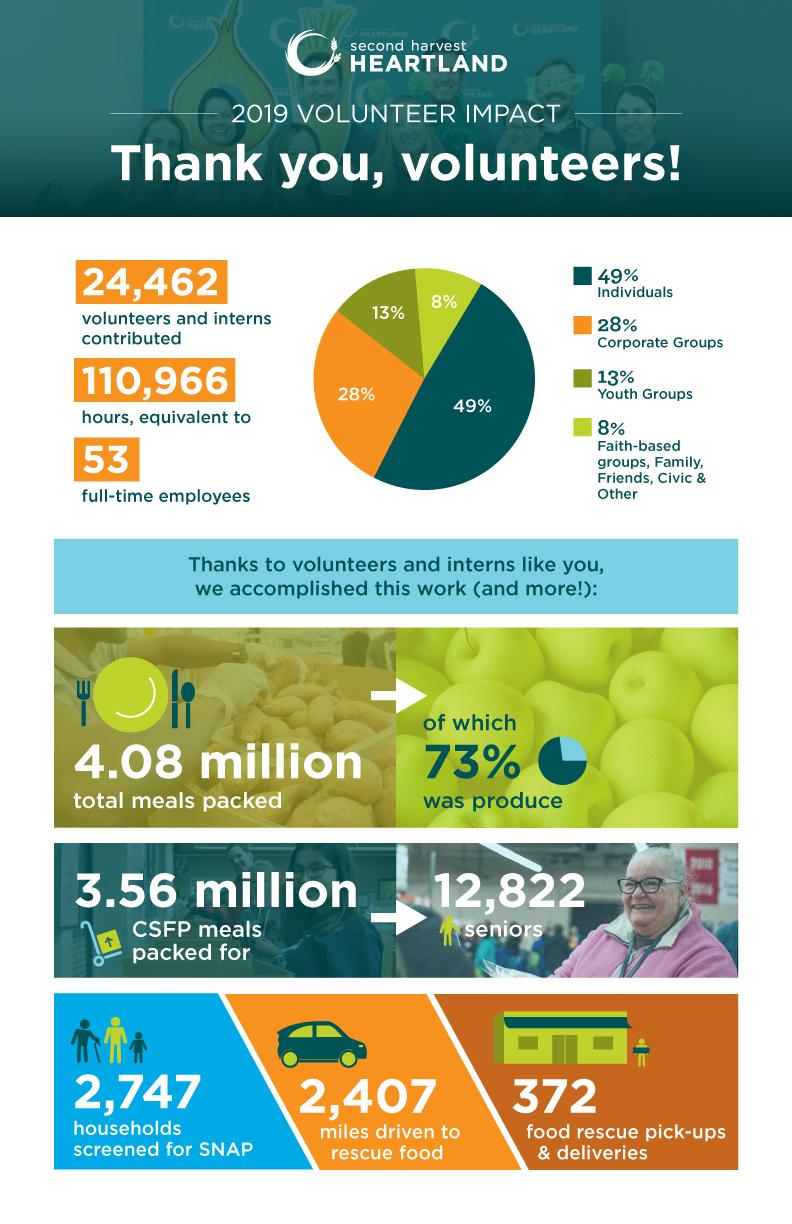 Due to the COVID-19 pandemic, we are currently not conducting regular group volunteer shifts of more than 10 people. But you can rest assured that we've not forgotten about our hungry neighbors! We have a small, dedicated group of employees and volunteers to help us pack emergency food boxes through the pandemic. If you are interested in future volunteer opportunities, please don't hesitate to reach out. Thank you for your support and please stay tuned for updates. We hope to welcome our wonderful volunteers back as soon as it is safe to do so.