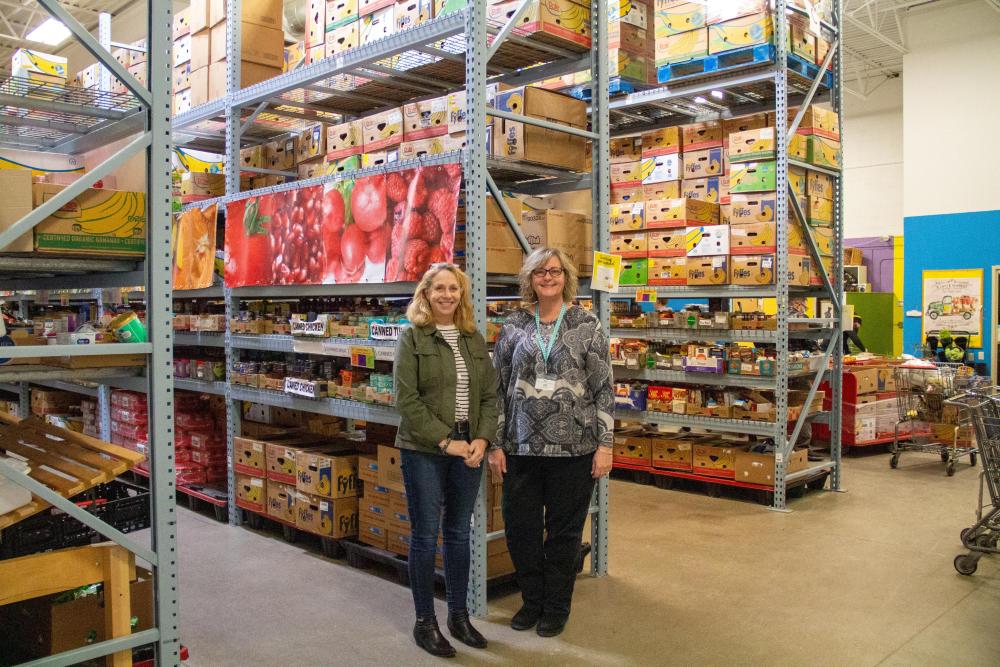 So Much More Than a Food Shelf: CROSS Services in Rogers, MN
CROSS Services was founded over 40 years ago to serve as a central location for neighbors in the northwest Twin Cities suburbs to access food.
Today, CROSS Services' staff of 10 employees and around 50 volunteers per day still distribute food to families--including 1,486,000 pounds in the last year—but the organization does so much more to support neighbors in Rogers and surrounding communities like Maple Grove, Champlin, Corcoran, Dayton and Osseo.
"All these years later, people come to us for food, of course, but also housing issues, financial issues, job instability," said CROSS Services Executive Director Elizabeth Brown.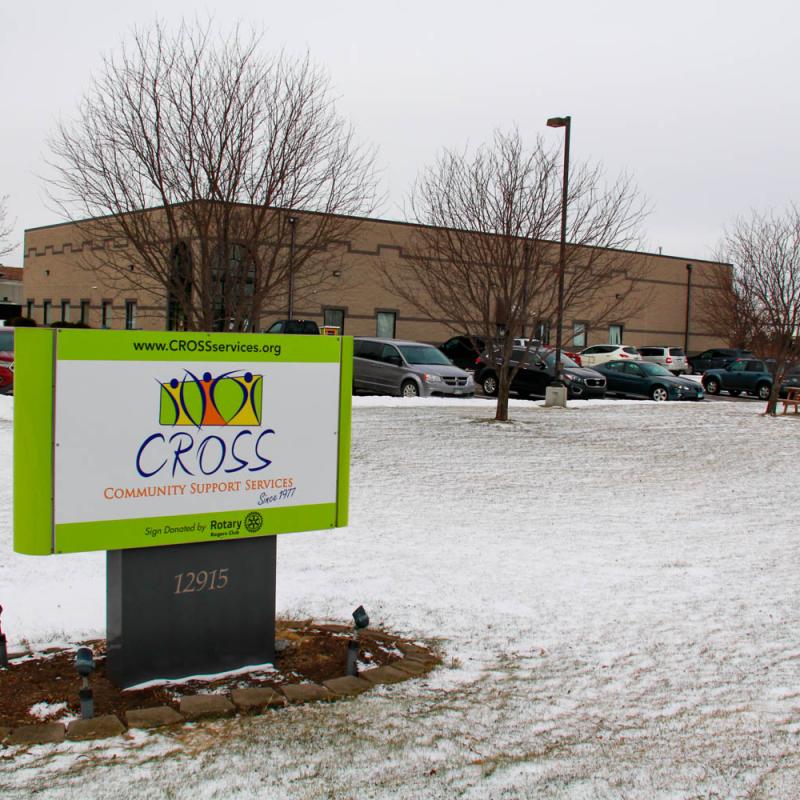 CROSS Services also runs a thrift shop that charges a dollar per pound for items, provides school supplies throughout the year, offers new toys for children's birthdays or other celebrations, and runs a scholarship program for after-school activities and enrichment programs.
This extensive menu of services has sprung up from ideas presented by staff, volunteers and partners over the years to meet the varied needs of their neighbors.
"We're always trying to see through the eyes of the families we work with," explained Elizabeth. "How can we do this better? Could we do more?"
Many of the families in the area surrounding Rogers do not qualify for government benefits, yet their earnings don't cover the high cost of living in the community.
"1 in 5 families have income that does not meet their basic needs in our service area. The cost of living here is about 23% higher than anywhere else in Minnesota," said Elizabeth. "A huge chunk of income has to go toward transportation. In the [Twin] Cities, you can jump in on a bus, but no one can get around without a car in our community."
Among all these services, the food shelf is still at the heart of what CROSS Services provides to the community, with neighbors able to visit four times a month.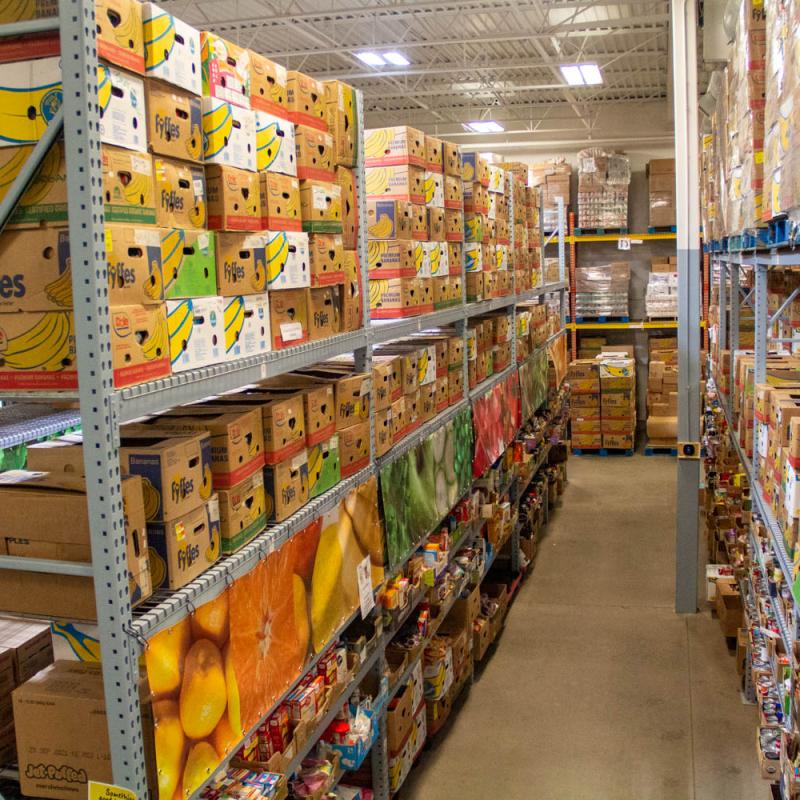 "We're a choice model, kind of a mini-Costco," explained Elizabeth of the food shelf's layout, which allows visitors to take a cart and browse the warehouse-style shelves and coolers for what they need. "80% of what we provide to families is fresh product, like dairy, meat and produce."
Most of the food in CROSS Services' food shelf is donated through retail food rescue relationships with grocery stores in the surrounding communities. Second Harvest Heartland helps food shelves like CROSS Services partner with retail grocers to divert thousands of pounds of produce, dairy, deli, meat, bakery and grocery items being removed from their store shelves to feed hungry people. Elizabeth explained that setting up these food rescue relationships is a lot of work, but "it's a labor of love."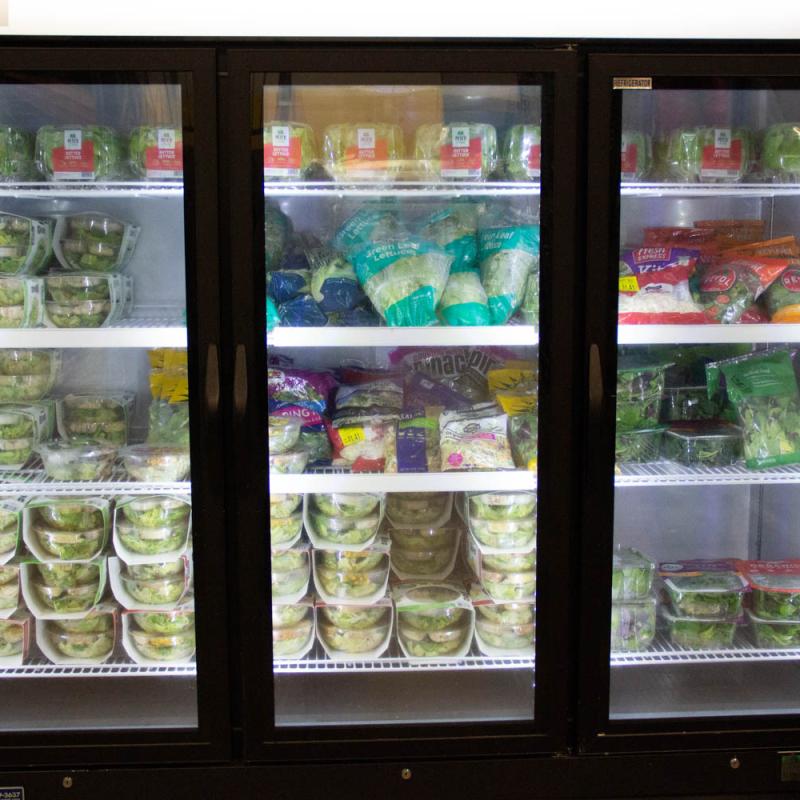 CROSS Services has also been a Second Harvest Heartland FOODRx wellness partner for two years, working with the Albertville Clinic to provide medically tailored and culturally relevant food boxes to patients who can't afford to buy enough healthy food.
"When a family comes in to pick up a [FOODRx] box, we make connections and welcome them to shop for all the other fresh product if they'd like it," said Elizabeth. "We don't just hand out the box, we are open for all the services that we offer."
Our partners at CROSS Services provide the northwest suburbs with a welcoming place for families to access the resources they need to stay healthy, housed and fed.
Learn more about Second Harvest Heartland's Agency Relations Team and how we support food shelves and hunger-relief programs like CROSS Services.