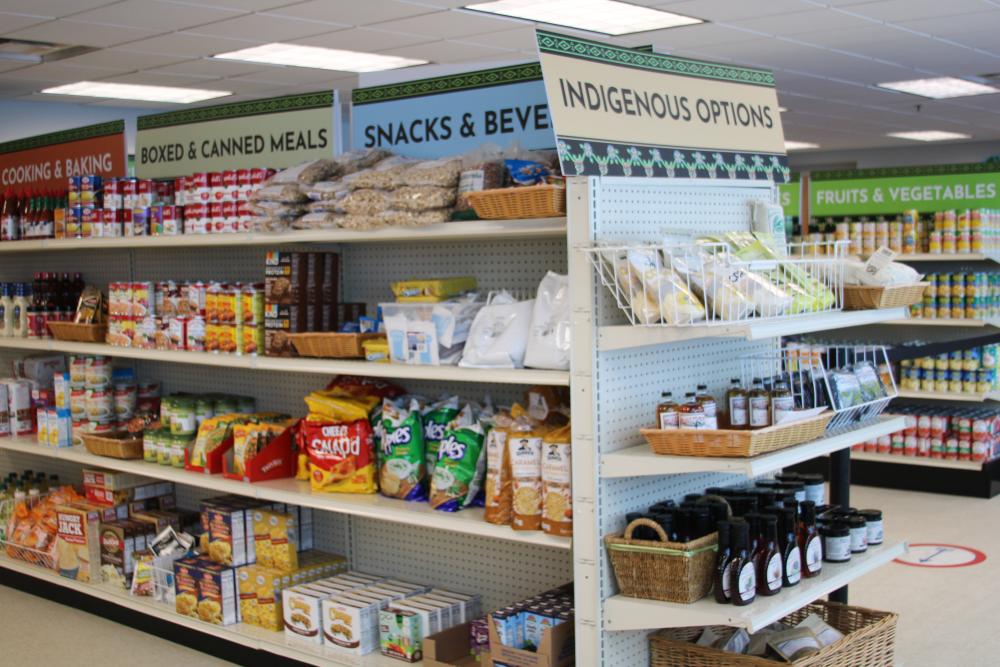 Serving the Indigenous Community with Creativity and Care
As one of the only Native-focused food shelves in the state, the Department of Indian Work plays an important role in the fight against hunger in Minnesota. The organization has been around for 71 years, partnering with American Indian families to "revitalize culture, education and wellness," but it is new to their current Little Canada location. 
Entering the Department of Indian Work's doors, you are greeted by a sprawling, brightly-colored mural of outdoor scenes. The mural, which was designed and painted by American Indian youth, welcomes shoppers to the food shelf.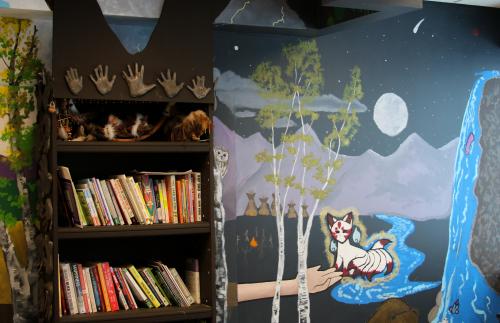 The food shelf typically serves 15-20 shoppers a day and is run by 5 staff members and a group of 10 dedicated, regular volunteers. "We would fall apart without them!" said Theresa Halvorson-Lee, the emergency services manager for the organization. 
Although the organization focuses on serving the Native community, everyone is welcome at the food shelf. Theresa reports that they are seeing an increase in elders visiting the food shelf, as well as visits from tribal members living outside the Twin Cities and on reservations. "We are really serving the need that hasn't been seen."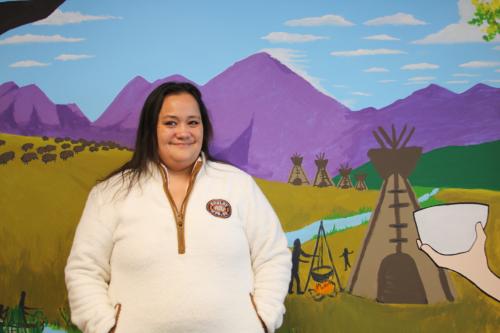 Theresa Halvorson-Lee is the Emergency Services Manager at the Department of Indian Work.
Along with receiving regular deliveries of food from Second Harvest Heartland, the Department of Indian Work partners with farmers and Indigenous food companies to stock their shelves—especially when it comes to culturally-connected foods that their shoppers know and love. Buffalo meat and walleye can frequently be found in their freezers and they keep an Indigenous foods section stocked with ingredients like wild rice and chokecherry syrup from Red Lake Nation Foods. 
With the price of many staple items increasing by 20 percent or more in the last year, Theresa encourages people to come visit the food shelf to get the basics like milk and eggs. The food shelf also offers non-food items that can't be purchased with Supplemental Nutrition Assistance Program (SNAP) benefits, like cleaning supplies, diapers and feminine hygiene products.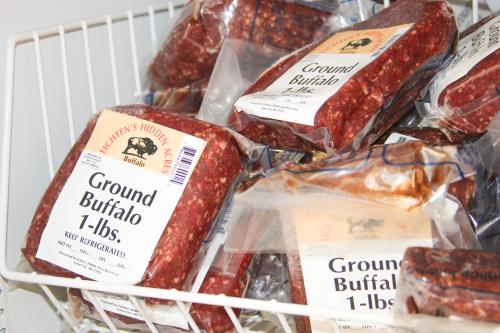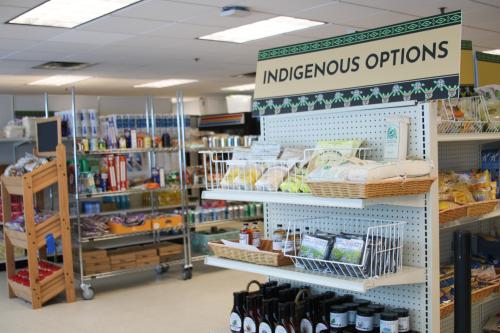 The Department of Indian Work also serves around 150 seniors a month who qualify for the Commodity Supplemental Food Program (CSFP). CSFP food boxes are picked up or delivered the second Monday of the month, and deliveries are made either via Door Dash or their own IndigeVan for folks living more than 10 miles away.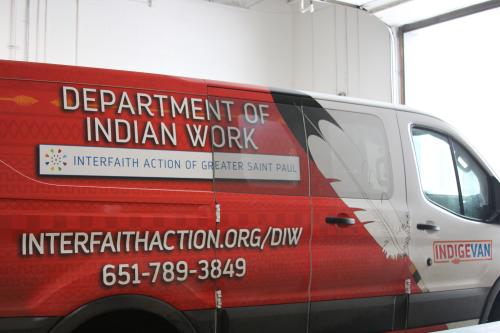 An exciting, new project that the organization will be launching this year is "Little Free Pantries" around the Twin Cities. The pantries, which look like little free libraries, will be kept stocked by partner organizations and feature text in 5 different Native languages. These pantries will allow people to grab shelf-stable items when they need them instead of needing to take a trip to a food shelf. 
Kirk lives down the road and has been going to the Department of Indian Work Food Shelf for several months. He deals with health issues that prevent him working, so the food shelf helps him make ends meet. Kirk's landlord recently got him a new refrigerator that will be filled with food following this visit. "This is the best food shelf," he said. "They are like family."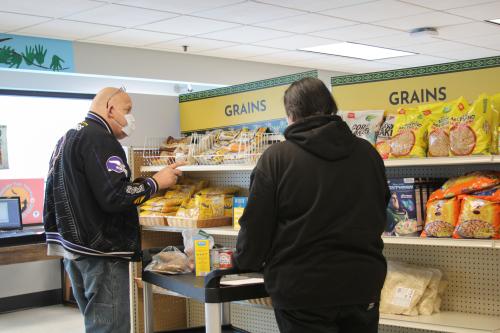 Kirk (left) shopping at the food shelf alongside a volunteer.
Dorinda is a food shelf shopper who has been coming to the Department of Indian Work for many years. She works two part-time jobs and has five grandchildren living with her, ranging in age from 3 to 13 years old. "They keep me on my feet!"
Dorinda visits the food shelf about once a month and appreciates being able to get things like diapers if she needs them. "I love coming here when I can," she said. "They give us good stuff here."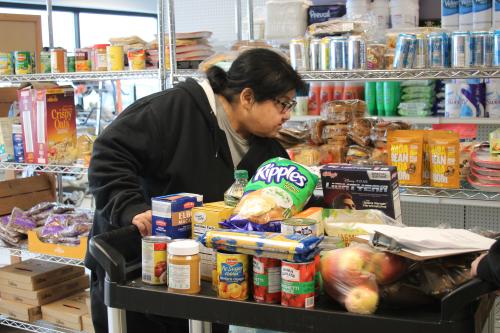 Dorinda shopping at the food shelf.
Germaine has been coming to the Department of Indian Work food shelf for years to get food for her family. She really appreciates the selection and keeps coming back for the Indigenous foods and high-quality produce and healthy options. She recently moved to Minneapolis but still comes to Department of Indian Work because she doesn't know the resources in Minneapolis yet.  
"It's always welcoming. You get Vicky smiling as soon as you walk in here and she knows everyone's face."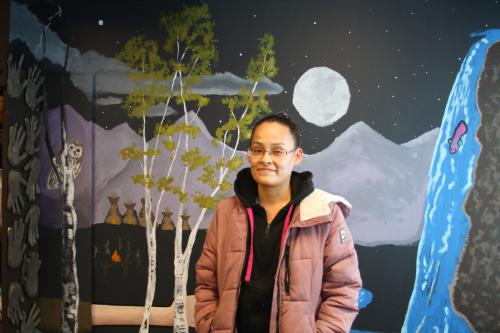 Germaine, a food shelf shopper, in front of the mural in the welcome area.
To learn more and find out how to support the Department of Indian Work food shelf, visit their website at https://interfaithaction.org/what-we-do/diw/.