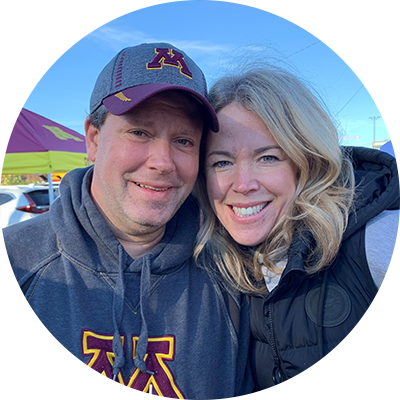 In the Right Place at a Difficult Time
"My heart said it was too much." That's how Anne DiFiore described the early days of the COVID-19 pandemic. A mother of three school-aged children, the impacts were felt immediately, especially by her kids' classmates in Minneapolis.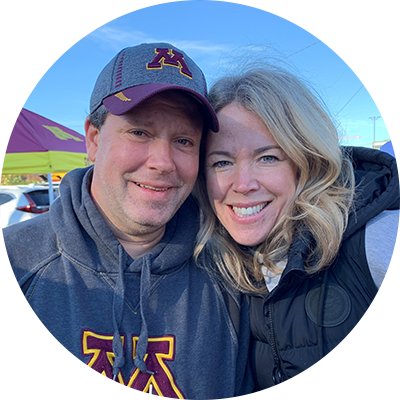 "Our kids went to a school in Minneapolis where many of the families had members who worked in jobs which were hit the hardest, like restaurants and retail. Then, schools went online. Parents were now expected to teach or at least get their kids online for class. Some of them didn't have the internet or the technology/devices to even have a chance at keeping up with the other kids. So, we had kids at home, parents struggling to pay bills while at the same time struggling to keep their kids engaged in school and food on the table."
Unlike many, though, the business Anne and her husband, Steve, owned provided a product that took off during the pandemic: they supply ingredients to pet food manufacturers. Early in the pandemic, pet adoptions increased as people stayed at home more and many sought companionship and emotional support.
"We knew we had to step up," Anne and Steve explained. "We were in the right industry at the right time. We knew it was because of others that our business grew. God put us in the right place at a difficult time. Therefore, we wanted to make sure we were helping others."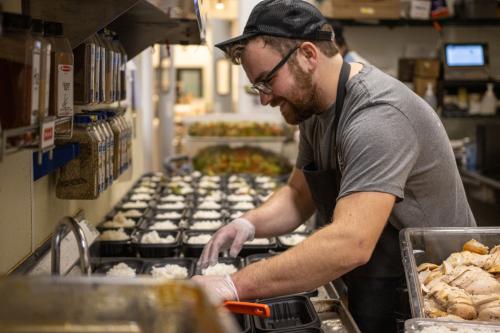 The DiFiores read about Second Harvest Heartland's COVID response, taking particular interest in Minnesota Central Kitchen. This prepared meal response initiative takes food bank-rescued ingredients and turns them into ready-to-eat meals through local restaurant partnerships, with community organizations delivering the meals where they're needed most. Since Minnesota Central Kitchen launched in March 2020, more than 2.1 million meals have been prepared and served.
"To be able to pivot in that way by offering not only employment to furloughed restaurant employees but also prepared meals to hungry families was something that will, in my mind, go down in the history books. We wanted to contribute to that effort!"
So Anne and Steve became financial donors to Second Harvest Heartland, two of a few thousand who stepped up for the first time in 2020 to help us respond to a predicted surge in hunger. They've continued their support because they appreciate how thoughtfully, earnestly and successfully Second Harvest Heartland participates in so many different programs. Their commitment to our mission of ending hunger was further reinforced when visiting Anne's 86-year-old mother in Duluth, who had a check on the table written out to Second Harvest Heartland.
"We just saw a greater need for not only donations but restored faith in people. We wanted people to know there were people out there that wanted to help. We wanted to show our children how important it is to give and serve others."
For Anne and Steve, their giving to community causes is driven by the three F's: "Our families, our friends and our faith. We both come from humble beginnings and have worked hard along the way. We are not oblivious to the fact that although we have worked hard, we also have had luck and many people that have inspired and helped us. We know some people haven't had as much luck and it is our duty to help, give and serve where we can."
Anne and Steve are just two of the thousands of individuals who entrusted Second Harvest Heartland with the resources to meet today's hunger. Each donor has their own special reason for giving, and we bring that responsibility to our work every day. To all who have donated to support our mission of ending hunger together, thank you.