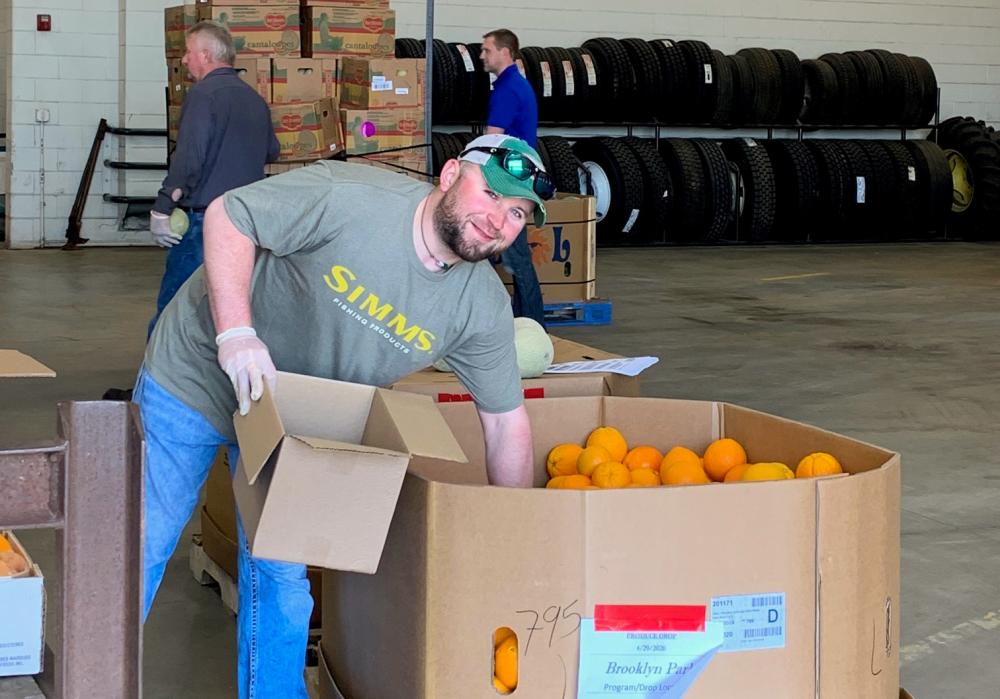 Produce Delivered to Every Corner of the County
Morrison County Food Shelf and Morrison County employees worked together to provide an "outside the box" emergency produce distribution in response to the COVID-19 crisis.
Carmen Genske, health educator with Morrison County Public Health and Marilyn Gulden, executive director of the Morrison County Food Shelf were especially concerned about seniors and others afraid to leave their homes. Adding to their worry is that in much of this rural county, people are spread out and those that need help might not be able to travel to get it. Instead of asking families to come to Little Falls to access the emergency farmers market, the county took produce to them!
"Our goal was to reach those homebound due to COVID-19, the elderly population, families with children, and those in rural communities with limited access to fresh foods," said Genske.
A local radio station, newspaper, and the county's website and Facebook page spread awareness of the distribution. Care coordinators personally reached out to many seniors and schools provided information to families. Those interested were instructed to call a hotline to order their produce delivery. Public Health and Social Services staff registered users over the phone. Within a few days, 800 households had signed up.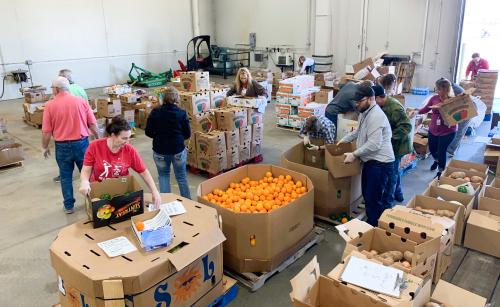 On May 1, Second Harvest Heartland delivered a semi load of produce to a Public Works building that had been emptied of equipment and scrubbed down, county employees got to work boxing more than 24,000 pounds of produce into 800 individual boxes. About 40 volunteers and staff safely delivered each box, which contained an average of 30 pounds of produce.
"The quality of the produce was excellent," said Gulden. "Thanks to Second Harvest for making this possible. With everyone working together, we were able to get produce to members of the community who might not otherwise have had access to it."
The event was a success, and another is planned for May 14. More information can be found on the Morrison County Food Shelf Facebook page.