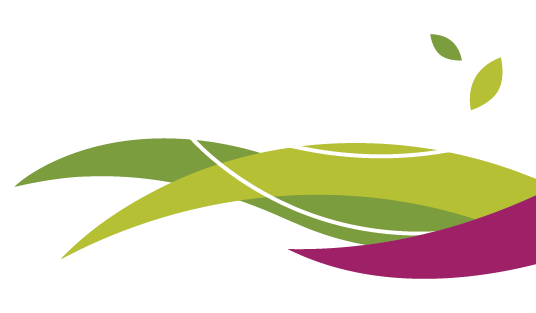 New Study Predicts Historic Surge in Hunger
While the demand for food assistance immediately jumped this spring when the economy took a COVID-19-related hit, a new study by McKinsey & Company predicts a coming surge in hunger unlike anything seen since the Great Depression.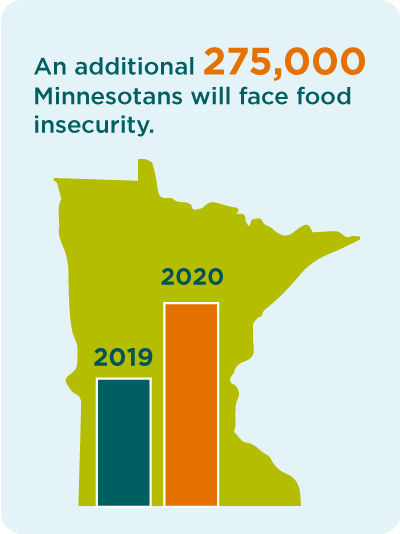 The new study predicts a 65 percent increase in demand for food assistance in Minnesota, or the equivalent of 21.7 million meals. The study projects that some 275,000 additional Minnesotans could face food insecurity, many for the first time.
Such an increase in demand on food banks and food shelves will cost an additional $17 million over the next six months in the Second Harvest Heartland service area and $21 million across the entire state. At Second Harvest Heartland we are preparing to meet the increased need.
Most immediately, Second Harvest Heartland and our food shelf partners are aggressively raising funds to meet the increase in demand. Looking ahead to late summer, when unemployment benefits expire and a jump in food demand is expected, coordinated efforts are underway to ensure delivery systems are ready to effectively reach those facing increased need. New initiatives like Minnesota Central Kitchen and emergency farmers markets have proven we can meet the need with the right resources at hand.
Allison O'Toole, CEO of Second Harvest Heartland commented, "If we don't get ahead of it, this jump in hunger will deepen and broaden the impact of the pandemic. We must act now."
The road to stability and security will be long, which is why we're also engaged in robust advocacy efforts, asking state and Congressional leaders to invest in proven programs that provide support to individuals and families in need. National increases in SNAP (food stamp) benefits, are vital not only to helping people survive these tough times, but in contributing to the economic needs of local communities. At the state level, additional SNAP benefits will go a long way in reducing the surge in demand for emergency food.
Fortunately, in working to end hunger together, there's a role everyone can play:
Make a sustaining gift to Second Harvest today and for the duration of the crisis to help address the $17 million in additional costs expected over the next six months. Give a gift to your local food shelf.
Ask your elected officials to invest in programs that support your friends and neighbors in need, like SNAP, food banks and food shelves, and meal programs.
Talk about the growing need for hunger with your friends and family, and refer those who may need assistance to helpful resources.
O'Toole suggested we must address people's hesitancy to ask for help before we can address the hunger surge; "It's hard for community members to ask for help and we need to strip away the stigma that's associated with visiting a food shelf or applying for SNAP. To survive the coronavirus crisis, we're all going to need to ask for a little extra help. There's no shame in accepting the help of your community and the grace our neighbors offer us."
Read more about how we're responding to the COVID-19 public health crisis here.