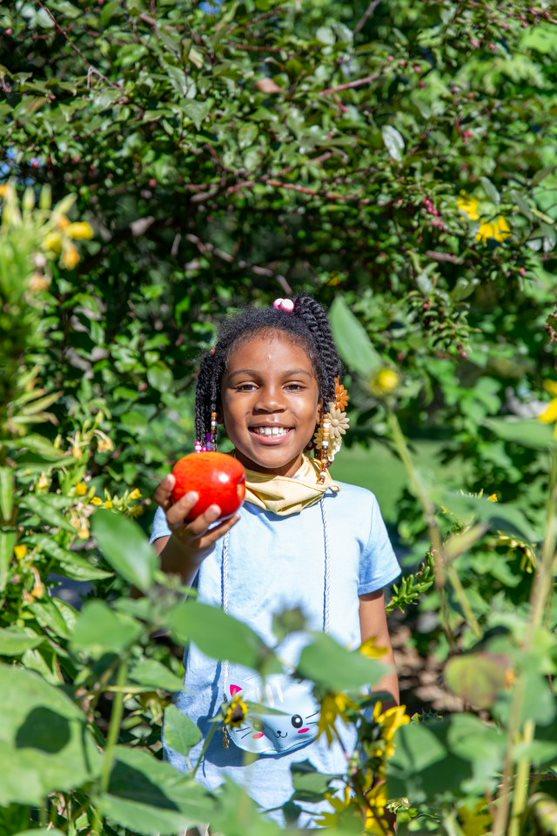 More Than a Meal: The Summer Food Service Program
During the school year, more than 40 percent of kids in kindergarten through high school in Minnesota are eligible for free or reduced-price meals. So when school lets out for summer, extra effort is required to ensure all kids have access to the foods that help them grow and thrive.
That's where the USDA Summer Food Service Program (SFSP) comes in. SFSP helps schools, districts and community organizations provide free meals to all children and teens 18 years old and younger through school and community partners. More than 1,300 free meal sites across Minnesota are a critical component of keeping kids fed during the summer months.
Second Harvest Heartland's Child Hunger Program Manager JoAnna Lund recently welcomed three partners to discuss the ways they're incorporating SFSP into their work with youth and families this summer, anchored in the belief that "when kids are thriving, communities are, too." Partners from Yes Network in St. Cloud, the Parks and Recreation Department at the City of Brooklyn Park, and Minneapolis Public Schools joined, and you can watch the full conversation here:
Highlights from our conversation on the Summer Food Service Program
Food is just one piece of the thriving puzzle for YES Network, which uses summer meals to connect with the community. As Executive Director Jerry Sparby explained, one way Yes Network is making sure they reach all of their neighbors is by making sure they are providing foods that kids and families enjoy. "We've got a high percentage of our population that are East African immigrants, and so we do survey them and found which foods they prefer."
This summer, the Parks and Recreation Department at the City of Brooklyn Park partnered with Osseo Public Schools to provide meals to students involved in the Rec on the Go program, using summer meals as a way to check in with youth and families. According to Arts and Engagement Specialist Tashawna Williams, the staff members serving meals build bonds with young people and communicate with them about their needs beyond food. "Our impact is just to provide meals and, through those meals, we're giving a sense of support and security for youth and families that we work with."
Minneapolis Public Schools' (MPS) goal is to increase access to quality food for all children. This summer, MPS has around 100 summer food sites, including summer schools and community sites, such as libraries and camps. As Extended Meals Coordinator Sara Eugene explained, the district also utilizes a mobile food bus and truck to deliver summer meals to students at locations that may not have buildings or refrigeration, like public parks. "We're still providing that food access while working against some of those barriers they might face."
Take action in spreading the word about summer meals:
Find a free summer meal site near you by downloading the Free Meals For Kids app, available for free through the Apple App and Google Play Stores.

Use your voice to advocate for policies and programs that provide children with equitable and sustainable access to meals and fight child hunger.

Support trusted organizations in your community, including your local food shelf, who are working to keep kids and families fed during the summer months.