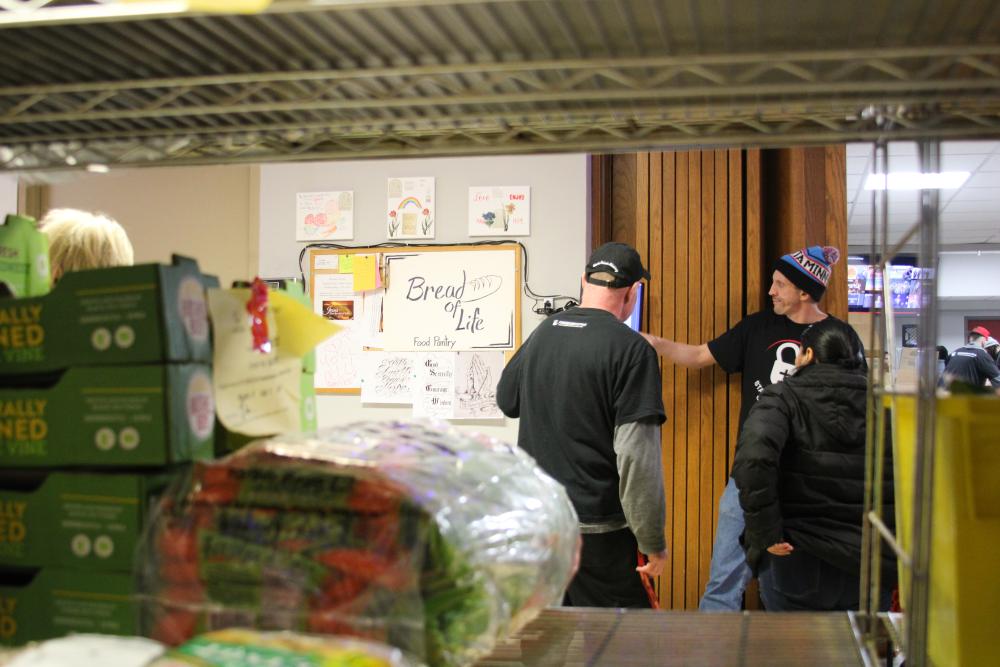 'More giving. More forgiving': Meet the Formerly Incarcerated Volunteers at Bread of Life Food Pantry
When you walk into Bread of Life Food Pantry, you immediately feel a sense of welcome and warmth. The facility buzzes with activity, with volunteers laughing, sharing stories and preparing to welcome over 150 people to shop at the food shelf that evening. 
A Second Harvest Heartland agency partner, Bread of Life is a food shelf that has been serving the community in North Minneapolis for a little under a year. Opening to the community in June, Bread of Life served more than 5,000 families and gave out 120,000 pounds of food in 2022.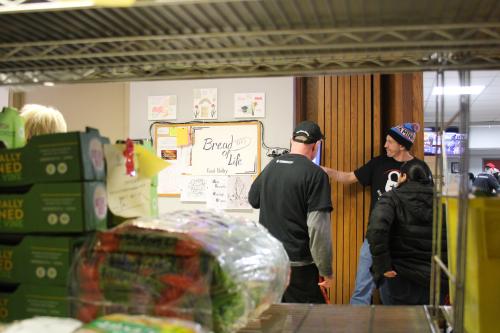 Volunteers helping a shopper at Bread of Life Food Pantry.
Bread of Life is housed and run by an organization called FreedomWorks. Volunteer Coordinator Stephanie Tubman describes FreedomWorks as a post-prison ministry, serving 150 formerly incarcerated men through both residential and independent living treatment and success programs.  
"In our addiction and former lives, we've done a lot of damage to the people around us and to our communities," explained Stephanie. "FreedomWorks is all about reconciling with God, family and community."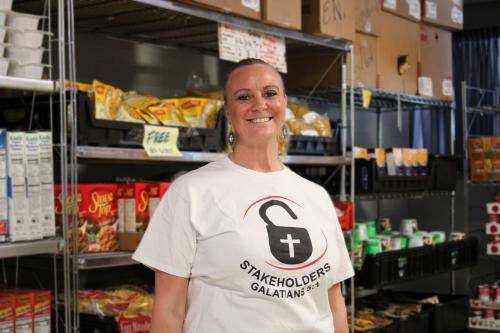 Volunteer Coordinator Stephanie Tubman
Bread of Life is almost entirely staffed by volunteers involved in the FreedomWorks program. The food shelf uses a personal shopper approach, which means each neighbor who visits the food shelf is accompanied by a volunteer who helps them shop. 
"We run [the food pantry] with participants," explained Stephanie. "They do the majority of the work. They stock, clean, do inventory, they go with every shopper."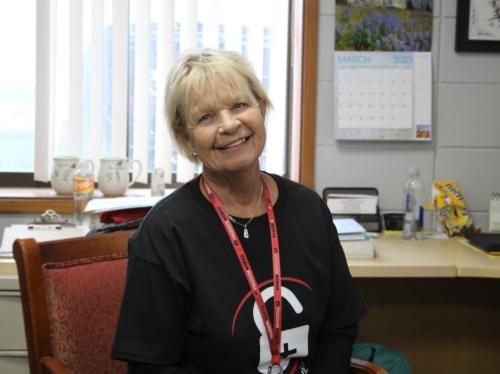 Food Shelf Manager Judy Glassel
Food Shelf Manager Judy Glassel says that all advertising for Bread of Life has been done through word-of-mouth. The food shelf has experienced the same increased demand many of our partners have seen lately, with neighbors starting to line up two hours before the food shelf opens. 
"Every single week it gets bigger" she says of the number of visitors to the food shelf. "We're using every space we can get." 
When the food shelf opens, neighbors line up at 3 different computer kiosks to register for the food distribution. The food shelf serves a large Spanish-speaking population, so bilingual volunteers like Izell are in high demand. 
"I check people in because I can speak both English and Spanish," said Izell, a FreedomWorks participant. "It's been a good thing. It makes me happy to see the families being fed."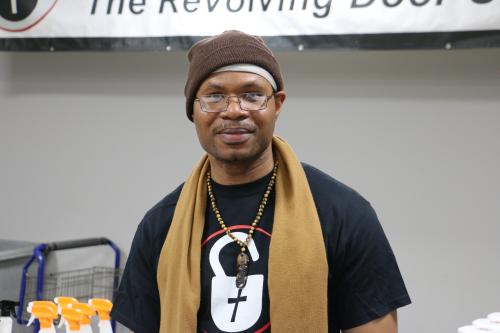 FreedomWorks Participant and Food Shelf Volunteer Izell
For many FreedomWorks participants, the food shelf provides them a chance to give back to the community. For volunteers like Charles, this opportunity to give back has brought real joy to their lives. 
"I've had some difficult things happen in my life recently, but as soon as I come here to volunteer, I feel good," said Charles. "I live [at FreedomWorks] and I encourage the other people to come and volunteer. I tell them if you're depressed or having negative thoughts, come and volunteer, because you'll feel better."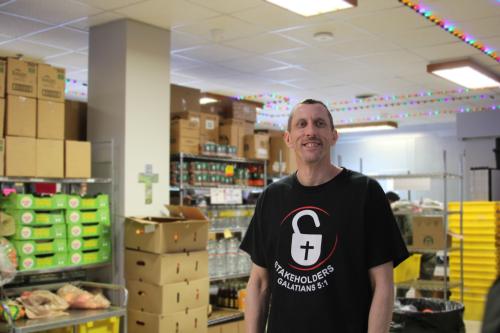 FreedomWorks Participant and Food Shelf Volunteer Charles
In an effort to help break down stereotypes that exist of people who have served prison sentences, Stephanie encourages participants to tell their story to shoppers. 
"I want to break down that stigma," she said. "[People] come through and find out that these are guys that care."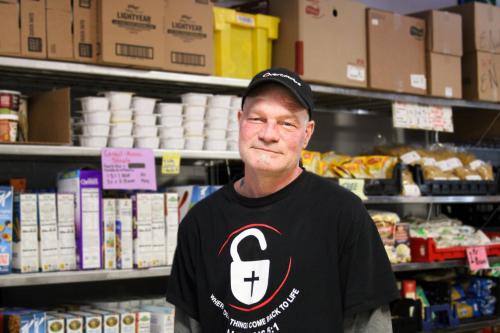 FreedomWorks Participant and Food Shelf Volunteer Mike
Mike volunteers at Bread of Life at least 40 hours a week. He says volunteering at the food shelf is one of the most satisfying things he's ever done. 
"There's so many positive people around here," he said. "It's just a better way of life. Healthier. More giving. More forgiving."