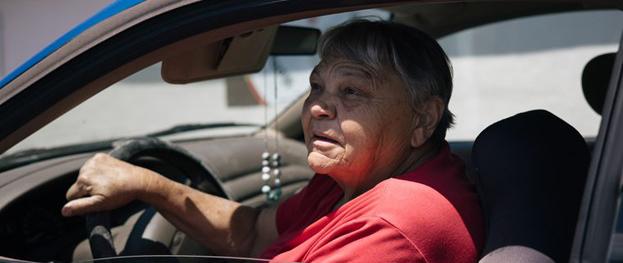 Monthly Giving: A Lifeline For Neighbors Facing Hunger
"That's what life is all about: Helping each other and taking care of each other."
– Bertie, a food shelf visitor and caretaker for her grandchildren
If 2020 taught us anything, it's that we can make it through the worst of times when we come together as a community to help our neighbors. Because of support from donors, volunteers and in partnership with nearly 1,000 hunger-relief programs, Second Harvest Heartland was able to distribute over 105 million meals last year.
Together, we've fought the worst of the COVID-era hunger surge, but many local families still have some tough times ahead. Today, more than half a million Minnesotans continue to live with food insecurity and aren't sure where their next meal will come from.
To recover from the pandemic's aftermath, it's critical that we continue to fight hunger in full force, so that every local kid, working family and homebound senior has access to the nutritious groceries they need.
Give anytime in July and your gift goes further all year!
One of the most efficient ways to fight hunger is through recurring monthly donations, providing stability and hope to families year-round.
That's why right now—during the month of July—a generous group of donors is matching new monthly gifts for the first 12 months. That means when you sign up to be a Monthly Giver by July 31, your support can provide TWICE as many meals for an entire year to neighbors facing hunger.
Neighbors like Bertie, 78, whose jobs as an interpreter, cook and gardener were all eliminated during COVID. Now on a fixed income, her local food shelf has become a lifesaver, she said.
"I don't have to worry about trying to get food anymore. It's right here for me." The groceries help her feed her grandchildren and their families, some of whom she looks after every day.
"That's what life is all about: helping each other and taking care of each other."
As a Monthly Giver to Second Harvest Heartland, your sustaining support becomes a lifeline for neighbors like Bertie and her family, providing nutritious groceries—and peace of mind—throughout the summer months and beyond.
Sign up by July 31, and your recurring gift will be doubled for the first 12 months up to $40,000, to help provide twice as many meals for a whole year to those who need it the most.