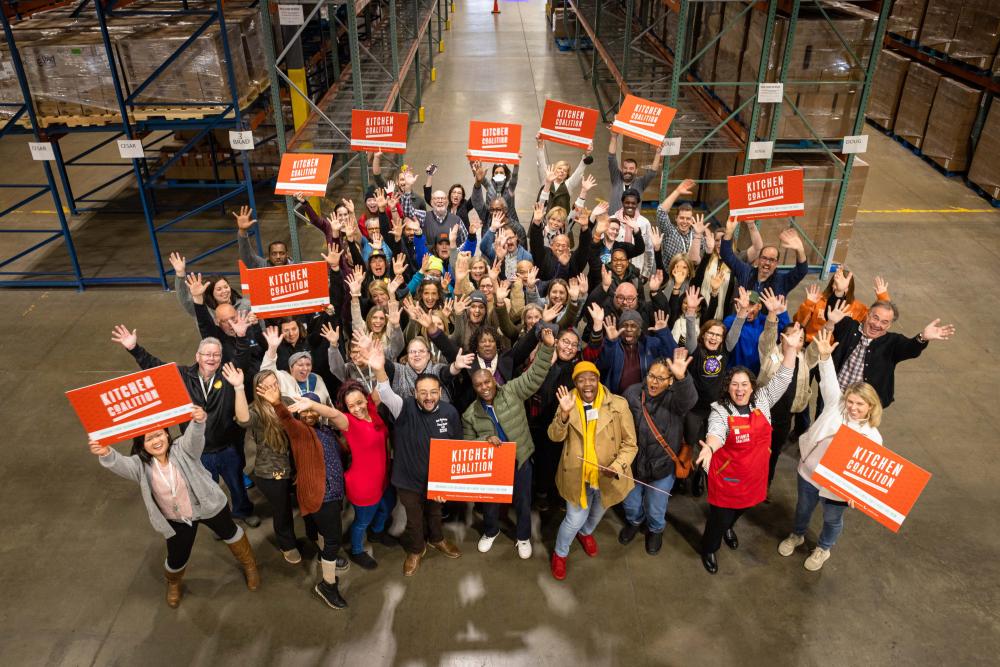 Minnesota Central Kitchen is now Kitchen Coalition! 
Minnesota Central Kitchen—Second Harvest Heartland's prepared meal program—has a new name and brand: Kitchen Coalition! 
Because we know that not everyone facing hunger has the home, health or ability to use the groceries our food bank offers, Kitchen Coalition provides culturally connected, freshly prepared meals to neighbors who need them most. Here's how it works: 
Kitchen Coalition is the same innovative, hunger-fighting program as Minnesota Central Kitchen, just with a new name that reflects the expansive network of partners that make up this community-driven program. We've never been just one central kitchen, but rather a network of 100 partners working together in Minnesota and beyond.  
Partners like Miguel Lopez, co-owner of Homi Restaurante Mexicano in St. Paul, and Sara Aegerter, Feeding Frogtown coordinator for the Frogtown Neighborhood Association.  
Feeding Frogtown approached Miguel about joining Kitchen Coalition because they were in need of culturally-connected meals to provide to neighbors. Miguel was glad for the opportunity, which allows him to give back to the community while supporting his restaurant. 
"Being a part of the immigrant community, I think [joining Kitchen Coalition] was part of sharing with the community what I already have been through," explained Miguel. "Me and my family at one point or another came to places like food banks for food."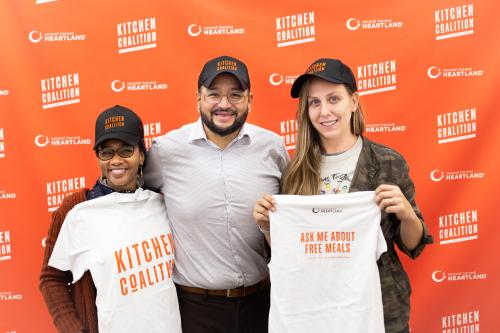 Nura Ahmed from Feeding Frogtown, Miguel Lopez from Homi and Sara Aegerter from Feeding Frogtown.
Sara says that working with Kitchen Coalition has helped her organization branch out to provide more diverse and sought-after cuisine, like Mexican, Cambodian and Halal meals. Feeding Frogtown distributes about 500 meals every Tuesday at up to eight sites in their St. Paul neighborhood. 
"We've seen in our neighborhood, especially, that some of the restaurants were struggling on University [Avenue]," explained Sara about their community's partnership with Kitchen Coalition. "When we found out [Kitchen Coalition] is paying the restaurants and also providing them with some types of food that they don't have to find on their own, we were interested. Now it's been over a year and we're still going strong." 
Learn more about Kitchen Coalition and find out how you can get involved here.