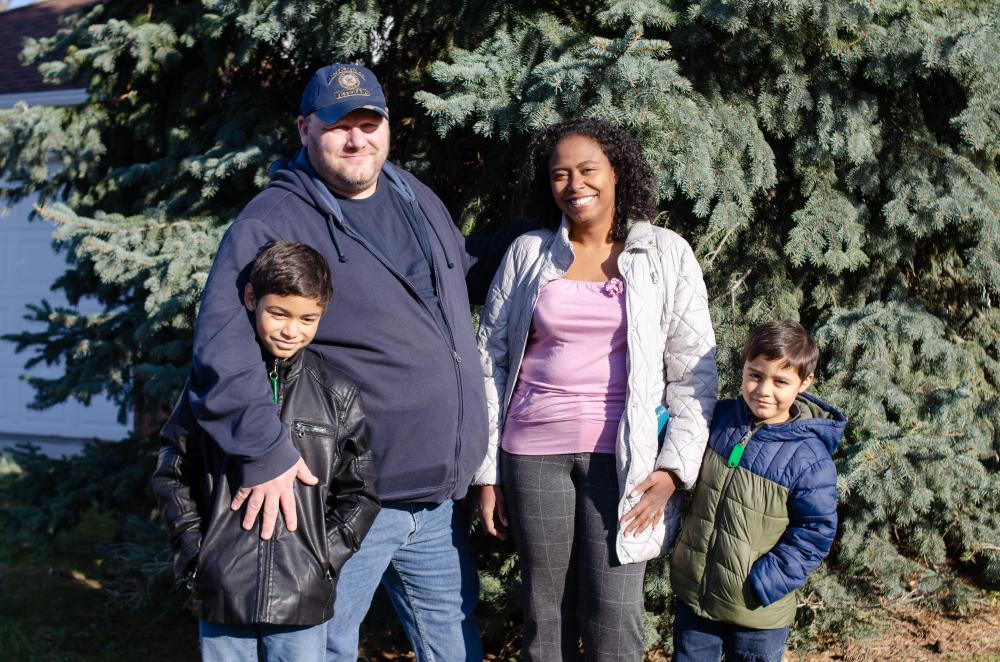 Make a Difference Year-Round with Monthly Giving
In 2022, Make a Resolution to Solve Hunger Year-Round
It's harder than ever to face hunger today. For 63% of Americans living paycheck-to-paycheck, winter heating bills and surging grocery costs create impossible choices between food and other necessities like heat, rent or medical bills.
"When you've got food in the fridge... that just makes all the difference."
We're working hard to change that, and to end hunger for good. But the reality is that right now in Minnesota, over half a million people are experiencing food insecurity, including over 200,000 children.
One of the most effective ways to help solve hunger is by giving monthly. By creating a reliable stream of support year-round, Monthly Giving ensures our hunger-relief programs stay strong—and families stay fed—no matter the circumstances or time of year.
Monthly Giving helps Minnesota families like the Crawford's, who needed a little extra help during a difficult time. "When you've got food in the fridge... that just makes all the difference," said Aaron Crawford after his family of four received emergency food boxes. "You feel like you're ready for what's ahead. You've at least got that. And that's huge."
New Monthly Gifts Matched for a Year
By becoming a Monthly Giver to Second Harvest Heartland, you can help local kids, families and seniors access healthy food—and some relief—today, and in tough months ahead.
During the month of January your support can go even further. Sign up for Monthly Giving by January 31 and your gift can be matched for an entire year, thanks to matching funds from a generous group of donors, up to a total of $40,000.
That means a monthly gift of $15 becomes $30 to help provide 90 meals each month. A monthly gift of $30 doubles to $60, to help provide over 2,000 meals a year for neighbors in need!
No matter how large or small, every gift makes a difference and helps provide peace of mind and meals for neighbors in need year-round.