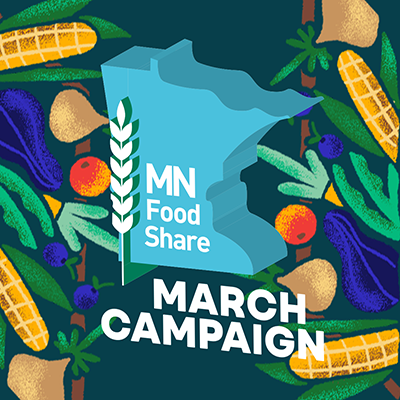 Join Us in Supporting Food Shelves During the FoodShare Campaign
As supply chains remain tight and food and utility prices continue to rise, food insecurity is a concern for many local families. That's why we partner with neighborhood food shelves every day to ensure Minnesotans have safe, reliable access to the nourishment they need.
Now through April 10, Minnesota FoodShare is sponsoring their annual March Campaign, the largest grassroots food and fund drive for food shelves in the state. As a food bank, Second Harvest Heartland sources and distributes food to 388 neighborhood food shelf partners.
Southern Anoka Community Assistance (SACA), a food shelf serving the communities of Columbia Heights, Hilltop, Fridley, Spring Lake Park, and northeast Minneapolis, is participating in the campaign.
"It's a great way to draw attention to what's going on," explained SACA Food Shelf Co-Director Dave Rudolph. "So many people, they're just not aware of people being hungry or how prevalent it is in their own backyard."
Financial donations made to the campaign are stretched the furthest because food shelves can secure bulk quantities of food that Second Harvest Heartland sources and stores at its Brooklyn Park distribution center.
"It's the fact that you're able to make a larger impact," said SACA Development & Marketing Manager Jessica Dowell. "For us, if you donate $1, we can purchase 10 pounds of food. That's a huge, huge impact that people don't realize."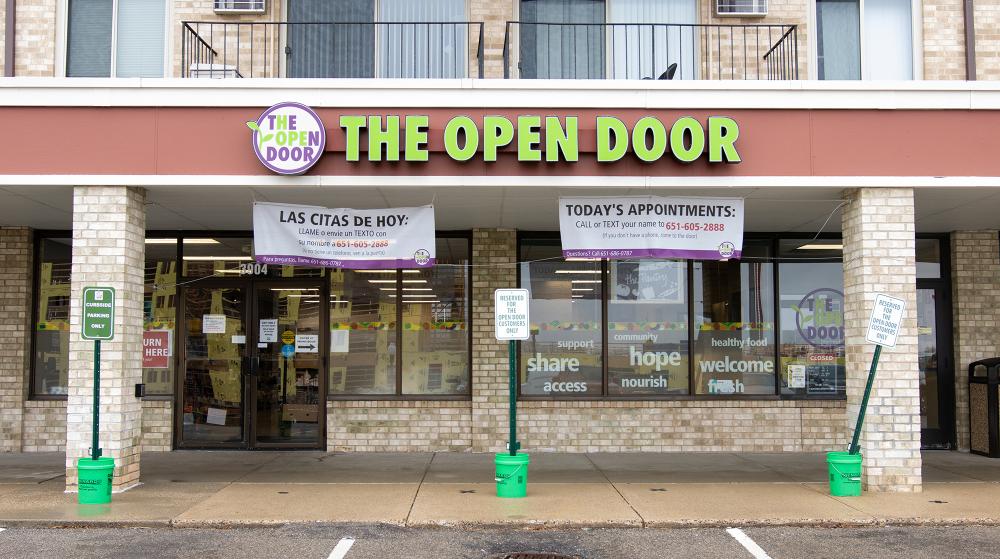 In 2021, the March Campaign raised more than $13 million and collected nearly 6.5 million pounds of food. The Open Door, a food shelf serving Dakota County residents, is also participating in March Campaign and secured a generous $30,000 match, so donations to their food shelf can go twice as far.
"Knowing that your dollar can go further can really be motivating for people to get involved so it's a huge opportunity for us," said Melissa Miller, development & communications manager at The Open Door. "We try to take advantage of it any way we can and it's just a great time where people are listening and so we like to find ways to tell our story."
Second Harvest Heartland and Minnesota FoodShare both believe all Minnesotans deserve access to healthy food and envision a hunger-free future. We can all end hunger – but only if we work together.
To find a food shelf in your neighborhood to support directly or donate to the campaign, visit the Minnesota FoodShare March Campaign website at gmcc.org/march-campaign.