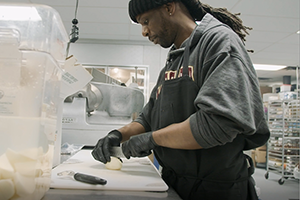 Introducing: Minnesota Central Kitchen

Restaurants step in to feed a community in need
As concerns regarding COVID-19 grow, Minnesotans are cooking and eating at home and the hospitality industry is left with few patrons, an abundance of food and teams with little work. Second Harvest Heartland and a growing group of local restaurateurs are getting creative about the problem, using the quiet kitchens or their idle teams to feed Minnesotans in need.
Chowgirls Killer Catering, Restaurant Alma and The Bachelor Farmer announced a new partnership this week to feed members of the community who are experiencing hunger. Second Harvest Heartland has helped organize the logistics around this effort, Chowgirls has offered up their kitchen to cook and package the meals and Loaves and Fishes – a free public dining program with 30 locations throughout Minnesota – has offered to use their sites to distribute the prepared food. The meals will be prepared for takeout and delivered directly to the hunger-relief organization.
"In this time of uncertainty, the basic human need of being fed has come to the forefront of this crisis. Chowgirls is honored to partner with Second Harvest Heartland to turn our space into Minnesota Central Kitchen. We will be reaching out to our food and hospitality industry friends to help us donate food, volunteers to help prepare meals and use their talents to feed our community. I have been amazed with the outpour of support already and feel privileged to be a part of this amazing effort."
— Liz Mullen, Executive Chef, Chowgirls Killer Catering
The groups plan to provide 200 to 500 meals a day initially, eventually ramping up to 2,000 meals a day, and are looking for more restaurants to join the initiative.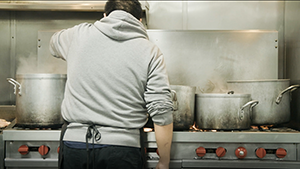 "The coronavirus has put stress on our industry, so we're in touch with what it means to go without. We don't have customers for the time-being, but we do have food, we do have chefs, we do have line cooks. Let's use them to feed folks who need a good meal as we face down the virus. I challenge my many great local restaurant and hospitality partners to join me."

— Alex Roberts, Chef-Owner, Alma Café, Hotel & Restaurant
Restaurants with available food, kitchen space, teams and talent interested in participating can find more information here. For anyone interested in donating to this initiative and other Second Harvest Heartland programs