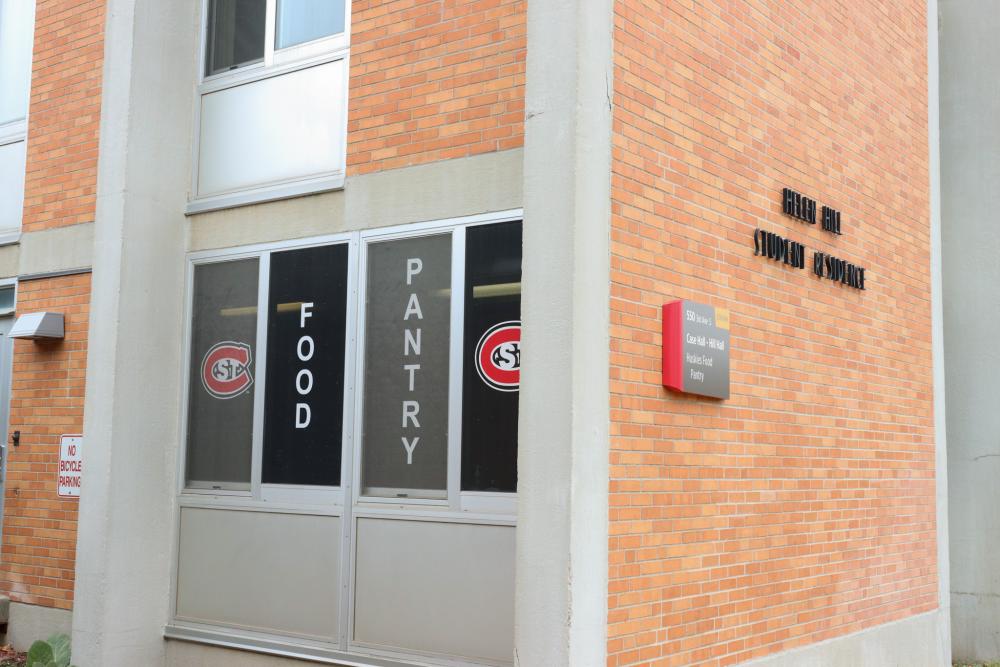 How Two Minnesota Colleges Are Fighting Hunger on Campus
Piya is an international student from Bangladesh studying for a master's degree in communication at St. Cloud State University in St. Cloud, MN. 
"When I came here, I didn't have a job," she explained. Even when she did start working, she didn't get her first paycheck for two weeks after starting, "but you have to survive until that time, so the food pantry helped me a lot."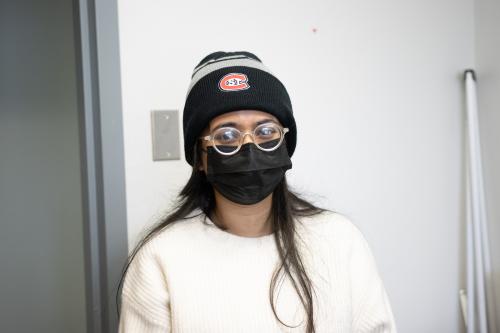 Piya, student shopper at the Huskies Food Pantry – Hope for the Community
Piya isn't alone. According to the 2021 Hope Center Student Basic Needs Survey, food insecurity is a concern for 29% of students attending four-year colleges and 38% of students at two-year colleges. With food prices increasing, colleges are seeing that the need for food support for students is as important as ever. 
At St. Cloud State University, the Huskies Food Pantry – Hope for the Community is a needed resource for students. This fall, the pantry had a day where they served 100 students in one afternoon—the same number they typically see during an entire week. 
"We had a line going all the way down to the road last Monday. I stood and tried to manage the traffic flow last week," said Christa Hayes, the director of civic engagement and assessment at St. Cloud State University. "Everyone came in with a super big smile on their face. I think we do a really excellent job of just making students feel welcome."  
Christa and her team continually strive to bring awareness to college hunger and provide appropriate resources for their students.  She says that they are in a unique position because of the diversity of students on their campus, with many of the students served at the Huskies Food Pantry being international students. 
"During the fall 2022 semester, we had 4,694 visits to the pantry and distributed a total of 21,758 lbs. of food," said Christa. "Within one semester we nearly doubled the pounds distributed compared to the entire 2021-22 school year."
Christa Hayes, Director of Civic Engagement and Assessment
About 70 miles east of St. Cloud, the University of Minnesota (UMN) – Twin Cities is using several tactics to make sure students have access to food, including prepared meals that can be eaten on the go. 
The Campus Club, an on-campus restaurant, creates meals for Minnesota Central Kitchen, Second Harvest Heartland's prepared meals program, with almost 900 of those meals each week going to students. The prepared meals are distributed once a week at two of UMN-Twin Cities family housing sites and the Coffman Memorial Union by a hunger-focused student group. 
"The Swipe Out Hunger student group distributes meals in Coffman [Memorial Union]," explained UMN-Twin Cities Boynton Health's Health Promotion Specialist Karin Onarheim. "They make sure that any event that people come to is welcoming. They also promote the meals on social media and have previously hosted donation drives for dining hall meals to make sure other students have the food they need." 
Along with Minnesota Central Kitchen meals, UMN-Twin Cities also provides students with groceries through Boynton Health's Nutritious U Food Pantry. In September 2022, the food pantry had 1,800 visits, which is about 3 times the average number of visits during the 2021-22 academic year. The UMN-Twin Cities also hosts the Twin Cities Mobile Market and Keystone Community Services' Foodmobile Market programs on campus. 
"A key preventative strategy is targeted, strategic SNAP [Supplemental Nutrition Assistance Program] outreach and referral," explained Karin. "We also have a group called Thrive: Student Basic Needs Coalition that convenes throughout the year to share basic needs resources and updates."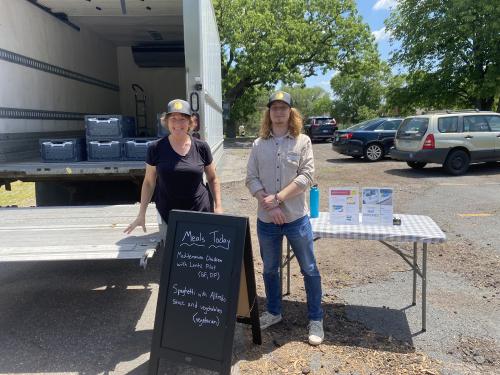 A prepared meal distribution at UMN-Twin Cities
Back in St. Cloud, Piya now works in a full-time assistantship while taking classes. She still visits the pantry because it continues to help her make ends meet.   
"They have really good stuff," she said, commenting that she finds rice and lentils at the pantry—familiar and preferred foods for her that she says are expensive to buy at the grocery store.