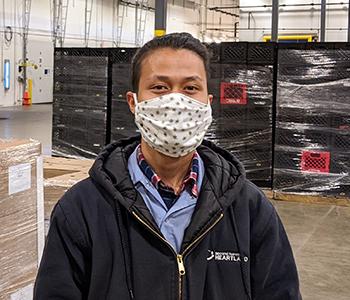 Hear From Our Hunger-fighters on the Frontlines
Here on the frontlines, our employees are pushing harder than ever to get much-needed food to local families, partner food shelves and meal programs. As the foundation of Minnesota's hunger-relief system, we are working in high gear to keep our community fed during the COVID-19 crisis.
Whether they're in our warehouse receiving deliveries, collecting and distributing food from grocery stores and restaurant locations, delivering orders to agency partners, or working with volunteers to sort and pack food for partner food shelves, our employees are feeling more motivated than ever to continue their essential work and fulfill our mission to End Hunger Together.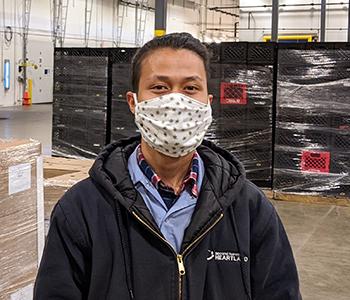 "The work we do at Second Harvest Heartland is more important now than ever before. Homemade masks were donated to us weeks ago so we can continue to deliver food to people who need it." – Paul, Driver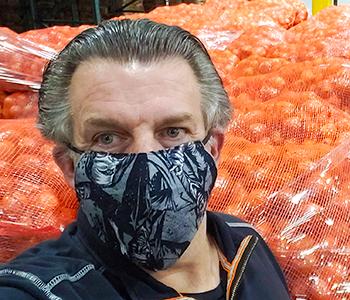 "I work every day to get as much fresh fruits and vegetables to our partners as possible. Our clients need this food for good health, especially during times like this. – Bob, Director of Produce Strategy
"We are busier than ever before, and orders are way up. We're all working really hard to make sure we get as much food as possible out the door, so no one is going hungry during this tough time. I'm really proud to do this work." – Derek, Inventory Specialist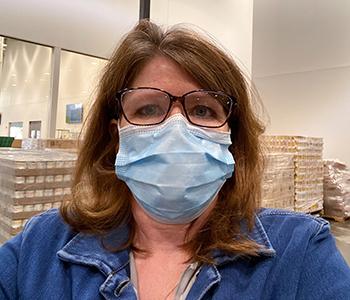 "It has been a whirlwind over the last two months and at times exhausting. But, I have been truly inspired by the incredible outpouring of support from the community to help ensure that our neighbors are fed and nourished." – Julie, Director of Supply and Demand
We can't do this without you
Since the outbreak, we have delivered more than 12 million pounds of food, distributed nearly 60,000 emergency food boxes and are continually accelerating our efforts to keep our community fed. But, we need your help to continue this vital work. You can support our COVID-19 hunger-relief efforts by giving online today at 2harvest.org/donate.