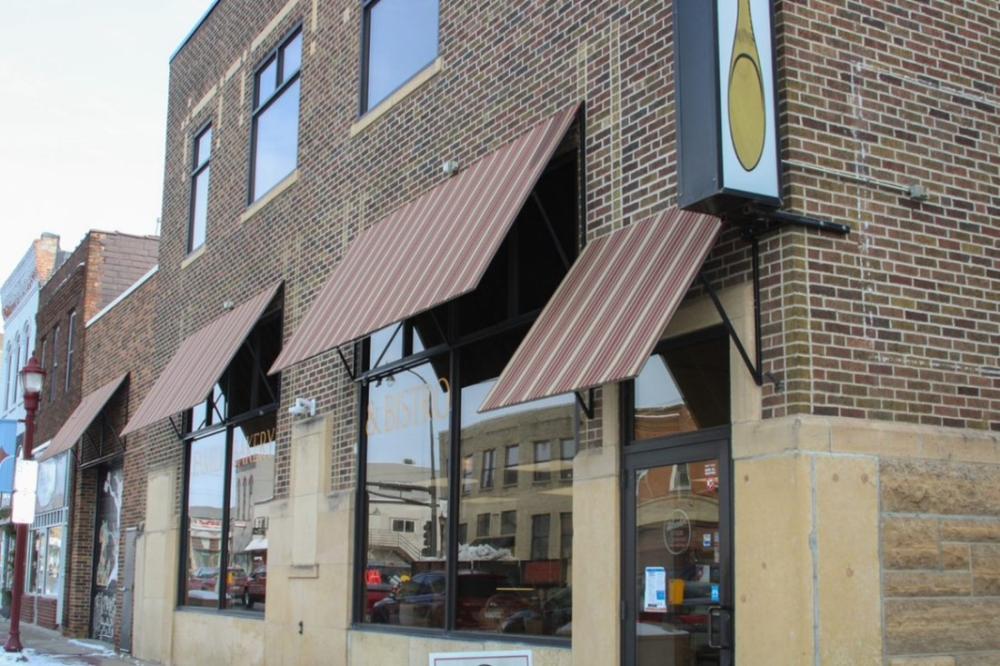 Grant Funds Support Innovative Solutions that Fill Unmet Need
ECHO Food Shelf in Mankato and Heaven's Table Food Shelf in Fairmont are two recipients of Collaborative Innovation grants from Second Harvest Heartland in 2021. These large projects over the course of two or three years involve collaboration with other community partners to fill unmet need in their communities. About one year into these projects, both are seeing success.
ECHO Food Shelf in Mankato received a $200,000, three-year grant from Second Harvest Heartland to partner with a local nonprofit to rescue truckloads of safe, healthy food headed for the landfill and offer this food and prepared meals to their community.
The project was born at the intersection of community need and local resources. Because Mankato is the site of a Walmart Distribution Center and located on main truck routes, ECHO Food Shelf Manager, Deisy De Leon Esqueda was receiving offers of truckloads of food from semi-truck drivers whose loads had been refused despite the food still being good to eat. When this is the case, they call Deisy and offer large donations—for example, 14 pallets of chicken. Not accepting such a donation means they might not call next time they have something to offer. The other option for the truck drivers is to dump their loads into the Mankato landfill.
While these types of donations are undoubtedly helpful, the food shelf can't always store and distribute such large quantities. At the same time, they noticed that many of their food shelf visitors not only needed groceries, but prepared meals. Many were without the time, resources or ability to cook frequently at home.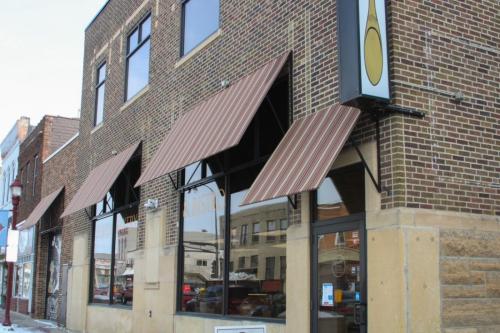 Wooden Spoon is located on Riverfront Drive in historic downtown Mankato.
Partnering with South Central Minnesota Food Recovery (SCMFR) was a natural fit. SCMFR is a nonprofit that accepts large quantities of fresh produce and meat and works with partners to distribute it to community members. Noticing a community need, ECHO and SCMFR partnered to begin offering ready-made meals.
Currently, SCMNFR contracts with Mankato restaurant Wooden Spoon to oversee a volunteer prep space, kitchen and warehouse space. SCMFR takes the excess bulk food from ECHO and other direct donations and stores it in their small warehouse space (largely funded by the Minnesota Pollution Control Agency). Some bulk food is offered to a large list of local agencies for distribution to the community. Other items, such as chicken and produce, are cooked or processed by volunteers and turned into frozen meals.
These thousands of prepared meals are then picked up at the warehouse directly by individuals or distributed by ECHO Food Shelf or other nonprofit organizations and coalitions. No matter who distributes them, the meals are intended for people who are Black, Indigenous or people of color, or who are low-income.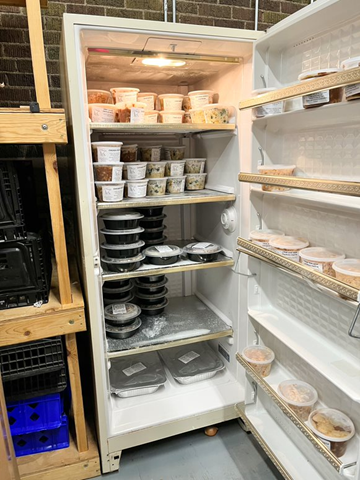 One of the fridges in the warehouse of Wooden Spoon holding prepared meals. The meals come in three sizes ranging from single serving to family size.
The grant from Second Harvest Heartland supports staff time for cooking the prepared meals and administration time for running the program. The program has grown rapidly in its first year. In 2022, it distributed 43,274 meals—four times the amount it distributed in 2021. They have heard members of the community say that these meals are a lifeline—that without them there would not be food on the table for their family.
About an hour south of Mankato, an equally innovative—though entirely different—project is underway. Heaven's Table Food Shelf also received a Collaborative Innovation grant from Second Harvest Heartland to offer delivery of food boxes to folks living in small towns in Martin County who have a hard time getting to the food shelf in Fairmont. The food shelf partners with local city councils who utilize other partners within their community to help with distribution and delivery in each rural town.
Heaven's Table leadership have noticed a growing elderly population in their area and so have found this program to be extremely popular. The program delivers food boxes to nearby smaller towns of Northrop, Ceylon, Welcome, Granada, Dunnell and Truman where residents may not know about Heaven's Table Food Shelf or may not have means to travel to visit.
This program is an excellent model for expanding access to food in rural communities. The grant from Second Harvest Heartland has allowed Heaven's Table Food Shelf to hire a full-time staff person, as well as fund the creation of an app for online ordering. The app includes pictures and is available in both English and Spanish to ensure access for the growing Hispanic population in the area.
In 2022, the program distributed 33,811 pounds of food through 1,363 boxes that fed 2,509 people!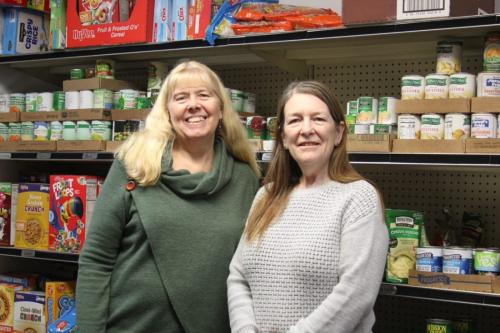 Mary Laabs (right), the new employee hired with grant funds, with Deb Adams, Treasurer
With such creative and responsive work happening at our partner food shelves, Second Harvest Heartland is excited to continue funding such projects. Though we have been making grants to partners for a few years, we recently launched our formalized Partner Grant Program. This program will offer a variety of grant opportunities throughout the year for agency partners and other community organizations with dedicated resources and staff to manage these investments.
We are excited to deepen our support of innovative, collaborative and high-impact projects that advance our shared goal to end hunger together.