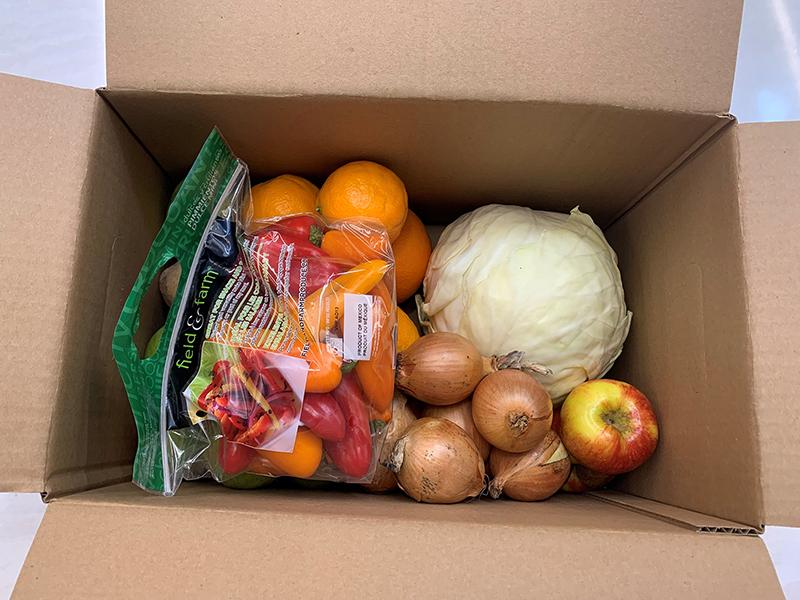 Four Ways We've Adjusted to Respond to COVID-19
In order to meet the increase in demand that has come with these difficult times, Second Harvest Heartland has reinvented the way we deliver food to the community. From emergency food boxes that can be delivered straight to people's trunks, to emergency farmers markets that get more fresh veggies onto family's tables, we're adapting our efforts.
Changes in Demand, Sourcing and Distribution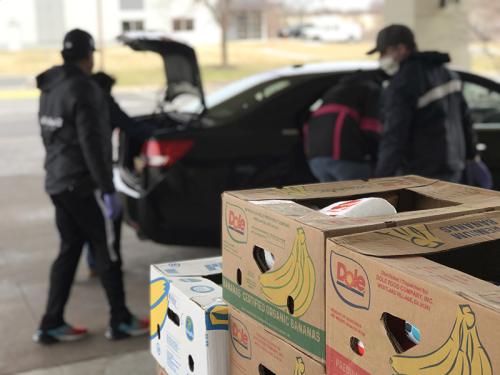 The food shelves and meal programs we work with have experienced a spike in the number of visits to their locations. We've seen the food demand from these agency partners increase and the food donations we usually see from manufacturers have significantly decreased. To fill this gap, we've had to purchase more food.
Some of the canned and shelf-stable items we would like to purchase are unavailable, while other items are available in abundance—like produce and milk. Amongst these changes and challenges, our inventory levels have remained and continue to remain stable. To continue meeting the increasing demand for food, we are working to project future demand and plan accordingly.
The agencies we work with have experienced financial pressures and reduced numbers of staff and volunteers. As a result, and to honor social-distancing, most have shifted to curbside pickups. 
Ways We Are Supporting Our Partners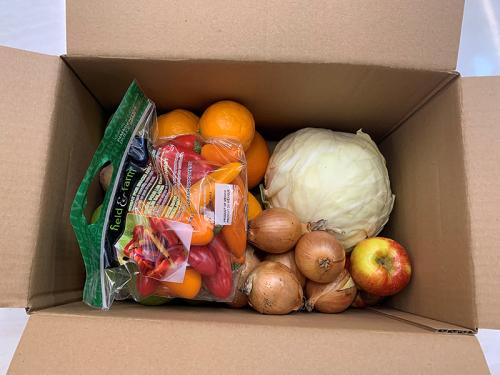 We are communicating more frequently and working more closely to support agencies during this time. We've shifted to provide two types of pre-packed boxes (shelf table items and fresh produce) that are safer and easier to give to clients using the curb-side pickup models agencies have adopted.
To ease financial burdens, we've waived the shared costs of delivering and storing food until at least June 19 and we're providing pre-packed boxes to agencies for free. Through support from the Food Shelf Bill that was recently revamped to increase funding, produce and milk are also provided at no cost.
Ways We Are Responding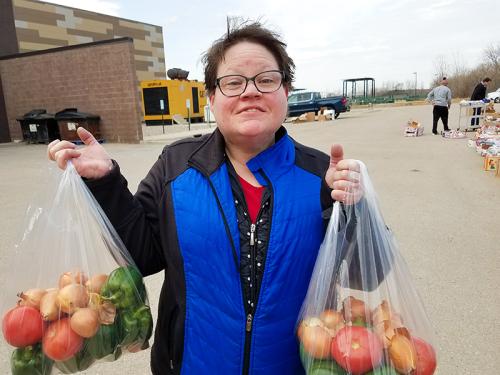 To increase access to nutritious food, we developed a new way to distribute produce called Emergency Farmers Markets. We provide produce (from ten pallets to two truckloads) and deliver it to agencies that host open-air markets for their clients. So far, we've completed nine successful Emergency Food Markets and have an additional seventeen scheduled.  
Our SNAP team is hard at work responding to double the number of applicants than usual.
Our Child Hunger team is working to address the implications of school and recreation program closures. They hope to find alternative methods of providing food to children, including complementing the meals available to children with meals available for adults—this approach has been a successful method of increasing household participation.
We continue to see great success with Minnesota Central Kitchen. The main objective of the program is to feed a growing number of hungry people with prepared meals, re-open idle kitchens, employ hospitality workers and utilize rescued food.
Through that initiative, we've prepared and served more than 220,382 meals, employed 100 food service workers, and rescued more than 512,000 pounds of food since launching with our partners six weeks ago. We continue to receive funding from our donors and couldn't do this work with their support.
Updates to How We Work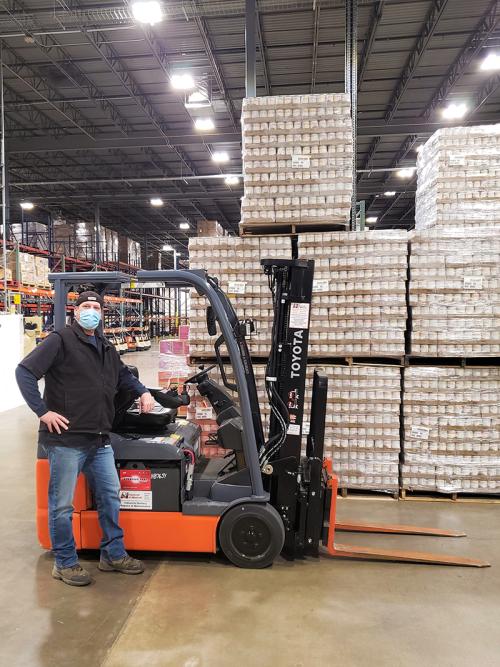 Our number one priority continues to be the safety and health of our essential workers and volunteers. We continue to practice social distancing and hygiene best practices. We have recently introduced additional safety measures, including: 
Providing masks and requiring anyone entering the facility to wear a mask, including volunteers, vendors and visitors.
We are now designating pieces of equipment that used to be shared among employees (like forklifts and trucks) for individual use. They are also being wiped down before and after each use.
Working in small teams of two in the warehouse.
Assigning cooler doors to be used by specific crews.
Ending Hunger Together
"We are working around the clock and are aligned with our mission more than ever. To our partners, donors, volunteers, staff and our strong network of those who believe in our work—thank you."

– Thierry Ibri, Chief Operations and Programs Officer Second Harvest Heartland