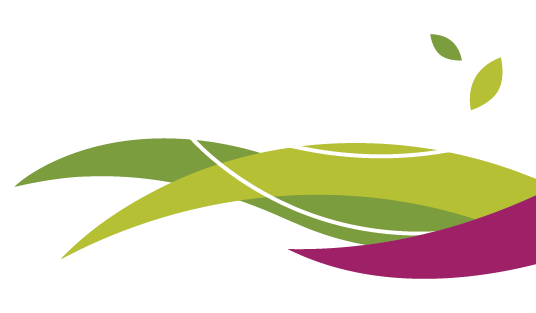 A Father's Philanthropic Legacy Helps Feed Minnesotans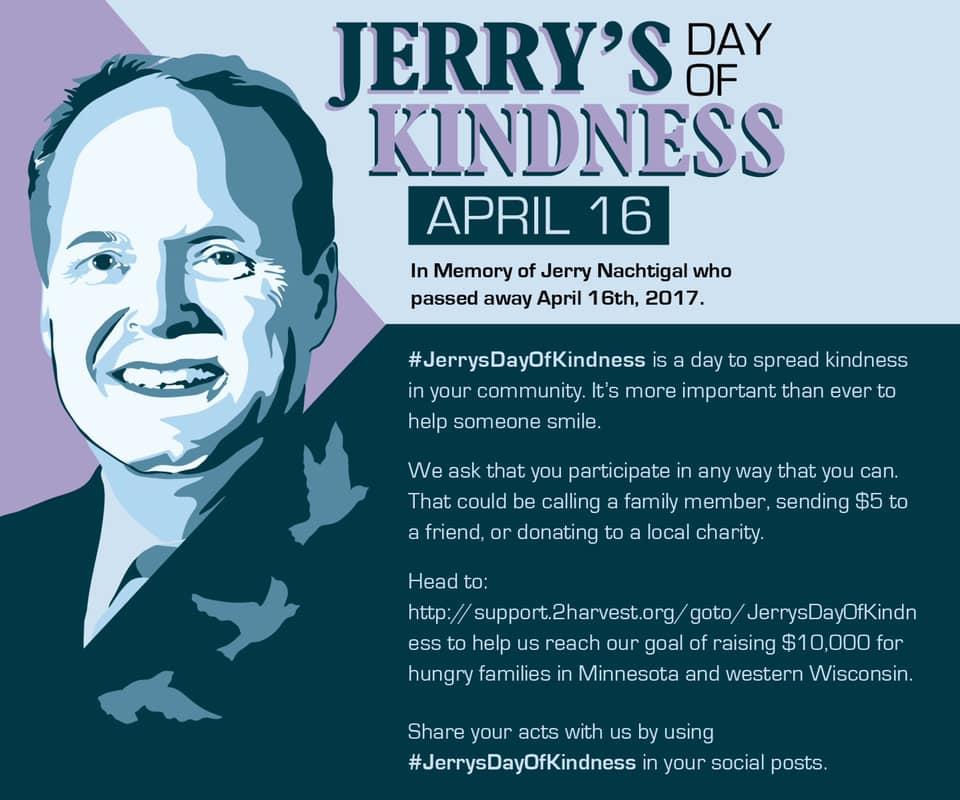 Too often we underestimate the power of a smile. Or a note. Or a donation to a worthy cause.
And now, more than ever, simple acts of kindness are going a long way to lift spirits.
Today, April 16, is the third annual Jerry's Day of Kindness, started by Minneapolis resident Jack Nachtigal. Jack's dad, Jerry, was a renowned philanthropic figure in Sioux Falls, South Dakota who was passionate about making sure people—especially kids and teenagers—can succeed despite barriers. As a board member for the Feeding South Dakota food bank, Jerry understood that a huge part of ensuring young people succeed is making sure they're fed, so he actively worked to eliminate hunger in his community.
When his son Jack and his siblings were young, Jerry donated in each of their names to a Sioux Falls lunch program to inspire them to grasp the importance of giving back. Last year, Jerry's Day of Kindness raised more than $10,000 for Feeding South Dakota—half was raised in just 24 hours; a true testament to Jerry's kindness and belief in his mission of supporting local food banks and farmers.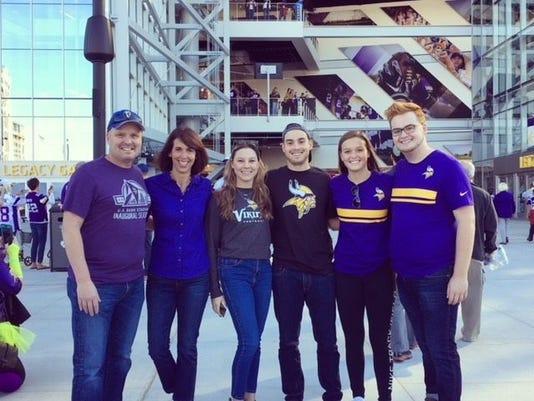 Jack, who's been living in Minneapolis for more than five years, wants to directly support his community this year.
"I wanted to partner with a local organization that gives back to the community that has given so much to me," says Jack. "I worked with Second Harvest Heartland while I was in college at the University of Minnesota, and I know the amazing work they do."
With a dramatic increase in need due to the coronavirus outbreak, we're beyond grateful that Jack is hosting a virtual Food & Fund Drive. The food and funds raised will help us partner with local food shelves and meal programs to put food in our neighbors' cupboards and meals on their tables.
"Kindness can still take place while social distancing, and I hope as many people as possible participate. A simple smile can really change someone's day, week and even their outlook," — Jack Nachtigal
If you're interested in starting your own virtual Food & Fund Drive, start here.