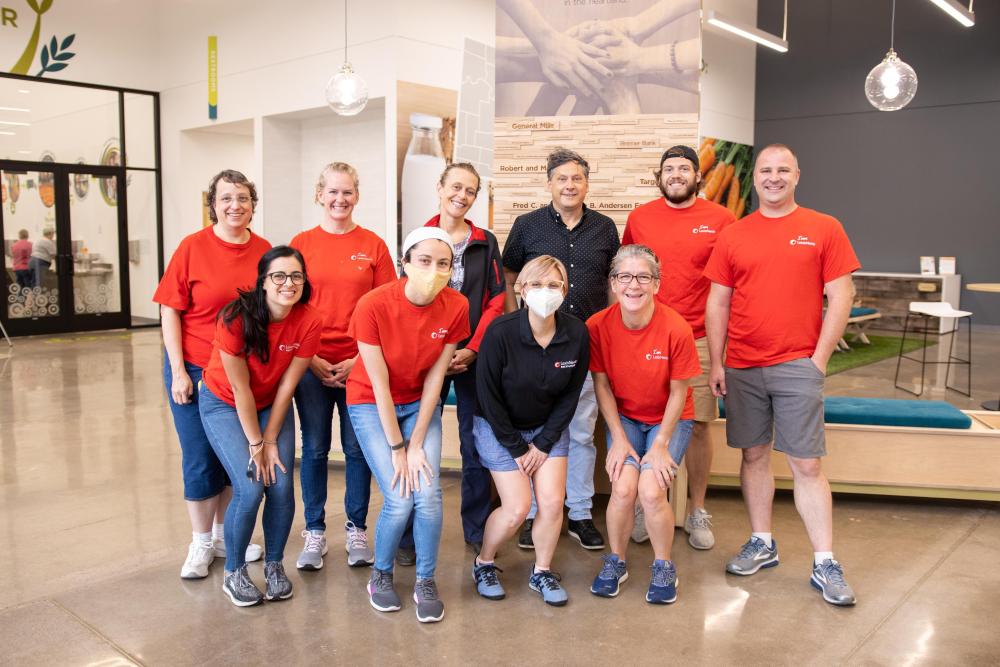 Evolving Corporate Partnerships in Times of Crisis
Q&A with Patty Pannkuk, Senior Vice President and Community Affairs Manager at Wells Fargo
In a year marked by pivots and adaptations, how has your team modified its community engagement and funding efforts, and how quickly was this done?
When COVID-19 started to spread across the country, the Wells Fargo Foundation quickly announced that we'd pivot all funding to general operating contributions. This change in our philosophy has enabled our company to donate more than $3.6 million in support of economic recovery for Minnesota communities, small businesses, and vulnerable populations most impacted by the pandemic.
Additionally, in April Wells Fargo joined other industry-leaders in committing to donate all gross processing fees from the Paycheck Protection Program. Our company will donate approximately $400 million across the country to help small businesses this year, with the goal of helping them keep their doors open, retain employees, and rebuild.
Those are only a couple of the highlights, as Wells Fargo has taken many actions to help our customers and employees during the pandemic, including our response to food insecurity.
Which pivot was most significant?
From my perspective, the most moving change Wells Fargo has made is in our response to the challenge of food insecurity soaring across Minnesota and our country. I get emotional when I think of an elderly person, college student, child or anyone going to bed with an empty stomach. The pandemic has created new barriers, and now one in every eight Minnesotans is food insecure. This summer, Wells Fargo announced we'd move outside of our normal funding focuses to provide significant financial support to Feeding America affiliates, including Second Harvest Heartland. That's when we began supporting the delivery of the Fresh Food Fridays program in North Minneapolis. I'm extremely pleased that as a large corporation we looked beyond our community involvement goals and stepped forward on a societal issue that needed our immediate attention.
Why does a bank think it important to support hunger relief and Second Harvest Heartland, through efforts as significant as your recent $110,000 donation?
Food is our most basic need, and without it, a person can't successfully engage in school, a job or life. Ending hunger in Minnesota and across the country will encourage our collective success. At Wells Fargo, the steps we've taken support efforts to eliminate food insecurity and we hope they will ignite a movement among companies and individuals that currently may not be supporting your work. We want to shine a light on the needs that exist and encourage others to join us in working to end hunger.
The uprisings that swept our city following the killing of George Floyd hit close to home for you and your colleagues, destroying your offices on 31st Street. How did that impact your teams? How are they doing?
Yes, thank you for asking about our team. As you can imagine, the destruction of our work environment and some of our other branches was unsettling, and each of us is dealing with it in our own way. The silver lining is that no one was hurt.
How did such proximity impact your team's approach to community engagement and funding?
Speaking for the entire Wells Fargo team, I can say the social uprisings have propelled our work forward in an accelerated way. Racial justice was always a part of our community relations work. However, now there's a leadership focus on deepening our understanding of systemic issues. We've been actively engaging on the topic of systemic racism with our employees, nonprofits and the community. Our goal is to be able develop responses and strategies that will eliminate injustices that create barriers to success for our employees and residents in the community.
Among the many changes this year, what learnings or ways of working do you hope are carried into the future?
I've appreciated the acceleration of innovation and problem-solving the pandemic has created. For example, in a matter of days, Wells Fargo had almost 200,000 employees working from home. The way we approach our work is efficient and still very effective, but it's required us to think and problem solve in different ways.
Have there been silver linings? Bright spots that are giving you hope?
For me, the silver lining has been the care and compassion this year's events have created amongst our team and community. So often I receive or send emails that start out by stating, "I hope you and your family are well…". It's a few heartfelt words, but it's important and meaningful.
Learn more about Wells Fargo's Community Giving efforts and exploreSecond Harvest Heartland's corporate and foundation partner opportunities.