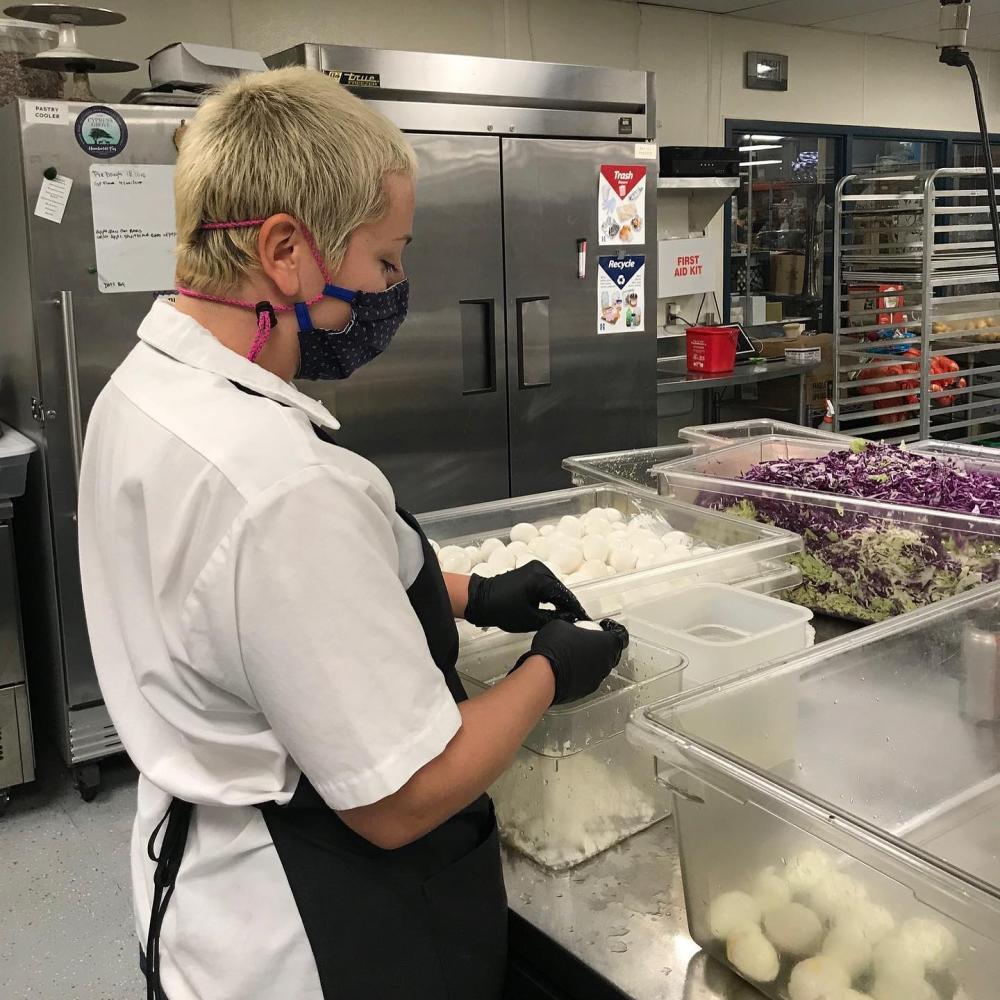 Creating Sustainable Celebrations with Prepared Food Rescue
Have you ever wondered what happens to the extra food following a big event, like a wedding or gala? 
Last year, Second Harvest Heartland partners received 163,000 pounds of prepared food from just such events from local hotels, restaurants and caterers.​  
Through an app called MealConnect, event hosts can safely and quickly connect their extra food with Second Harvest Heartland meal program partners. As a network, we are providing nutritious meals to our neighbors while reducing the environmental impact of wasted food in our community.  
Ashleyn Przedwiecki is the creative director & founder at LUUM Collective, an event design agency that specializes in building sustainable practices into events. 
"Planners, caterers, venues, photographers—anyone that you can imagine that goes into the event planning process—we engage with them to help them think more about how sustainability and social impact fits into their business," she explained.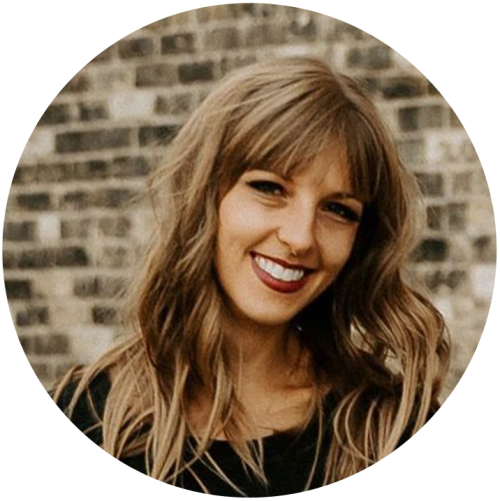 Ashleyn Przedwiecki
Ashleyn uses MealConnect as an event planner, rescuing extra food from small and large events alike. One of the biggest events that her agency worked on was a food show, through which they were able to donate almost 6,000 pounds of food! 
From these experiences, Ashleyn has built out a process using best practices within the app to help other caterers and venues donate food more easily. 
"MealConnect is a really great resource, so not only am I advocating for its use and doing general awareness building, I'm also trying to help planners use it better," she said. 
Working with Second Harvest Heartland, Ashleyn has created a pilot program for caterers and venues to teach them the MealConnect process and educate them on the best ways to use it. During the pilot, she goes on site to do a post-event rescue with the caterer or venue. 
"I think people are excited and want to utilize this type of offering but just maybe didn't know that it existed or didn't know that they were covered from liability," explained Ashleyn. Food donations like these done through MealConnect are protected from liability by the Bill Emerson Good Samaritan Donation Act.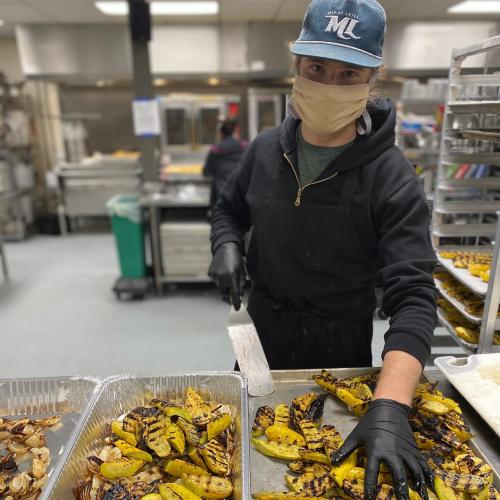 Chowgirls Catering is a regular Meal Connect partner.
"It has been great to have this new fresh conversation with people and helping them work through the process one or two times and help them feel comfortable," said Ashleyn, "and to get them to feel good about what they've accomplished." 
One of the biggest challenges of rescuing food following events is that often a donation happens late in the evening after the event is finished. Ashleyn is currently working with a venue to start storing food in a separate refrigerator overnight to make it available to partners through MealConnect the next day. 
"It'll be exciting to see how this works with this venue," she said. "If we can prove that the process can work, we can support more venues to get them on board and make it more of an industry standard." 
Without food rescue collaborations like these, our Minnesota event industry partners would be forced to send thousands of pounds of good food to landfills each year.​ We are proud to support the MealConnect app and make sure extra prepared food is put to good use, feeding people in our community facing hunger.
Funding for this project was provided by the Minnesota Environment and Natural Resources Trust Fund as recommended by the Legislative-Citizen Commission on Minnesota Resources (LCCMR).