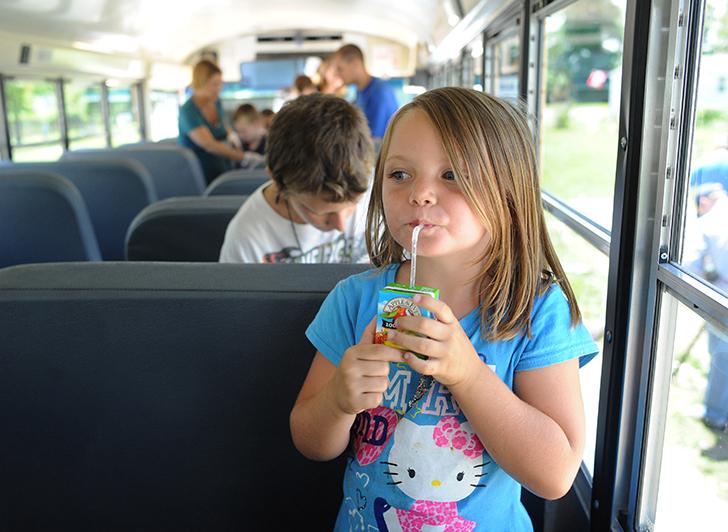 Combating Child Hunger in a COVID-era Summer
During a typical school year, more than 40% of school-age kids in Minnesota are eligible for free or reduced-price meals through the National School Lunch and School Breakfast programs.
When COVID shuttered schools in March, school nutrition teams—our first line of defense against child hunger—were forced to adapt overnight to safely keep kids fed. This placed extra pressure and importance on partners like recreation centers and parks running neighborhood meal programs to operate early and more often, all while facing their own new COVID-related challenges and closures.
Too many kids—who, in summers past, could easily eat breakfast and lunch between playing basketball in the rec center down the block from their homes—have lost the rec center, the time on the court and the meals.
The partners we've long depended on to feed the kids who get free or reduced-price school meals have reinvented their services to deliver meals to homes or via drive-through set-ups. New flexibilities from the USDA have made it possible for summer meal programs to shift to a "to-go" model, so kids and families can stay home and safe; to deliver meals directly to children's homes or to provide bundled meals to reduce the frequency of in-person visits.
Sites Across the State Offering Free Meals for Kids
While many meal sites haven't been able to open their doors this summer, there are hundreds of locations—including schools, parks, and rec centers—across Minnesota that are offering complimentary and nutritious snacks and meals to all children and teens 18 years old and younger.
Food and service vary by site, so be sure to contact individual sites with specific questions.
Finding a site near you is as simple as downloading the "Free Meals for Kids" app on your smartphone.
Help Us Feed Kids Through Summer and Beyond
As you may know, a recent study predicts a 65% increase in demand for food assistance in Minnesota. The study projects that some 112,000 additional Minnesotan kids could face food insecurity, many for the first time, through the end of 2020.
Financial donations are the most effective way for you to make an impact, as we can work with our partners to stretch your dollars as far as they can go. Please consider making a donation today.