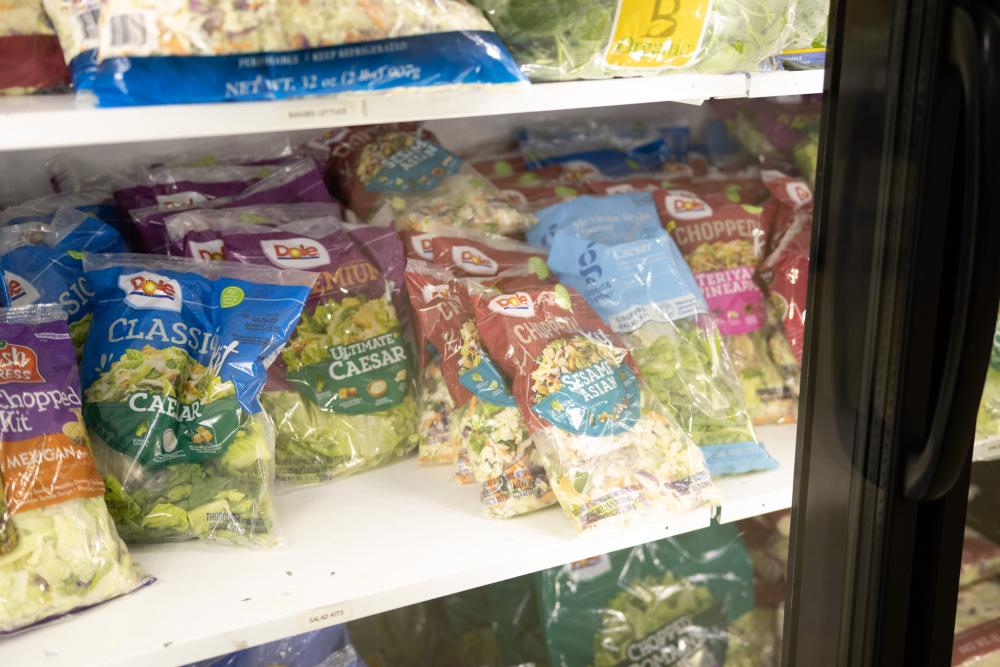 Coborn's is Helping People and the Planet Through Food Rescue
Nearly 40% of food in America goes to waste each year, contributing to heavily to carbon emissions which hurt our environment. Food waste is also a missed opportunity for the hunger relief network as this fresh and edible food could be helping feed families facing hunger. ​ 
This is why Second Harvest Heartland partners like Coborn's are so important. Coborn's grocery stores have been participating in retail food rescue for more than fifteen years, collecting thousands of pounds of produce, dairy, meat, bakery and deli items and distributing these products to food shelves and meal programs. All 66 Coborn's stores across North Dakota, South Dakota, Minnesota, Wisconsin and Michigan participate in food rescue, providing food to those who need it in their communities.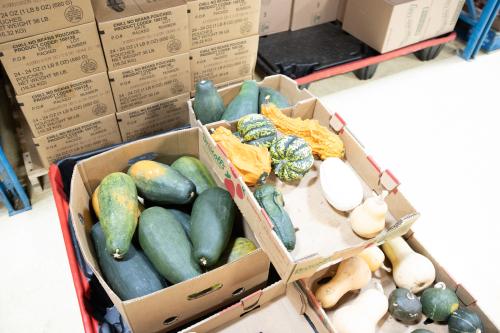 Squash at Catholic Charities Emergency Services Food Shelf in St. Cloud, MN
According to Jeff Midas, Coborn's strategic sourcing and procurement manager, their company aims to be a leader in the grocery industry on the food rescue process. Jeff's team does regular visits to stores that they call "roadshows" to teach staff about the ins and outs of food rescue. Following these roadshows, stores have been shown to give as much as 40% more food through food rescue. 
"We're reeducating all the time to make sure that we are donating as much as we possibly can through this process," said Jeff. "I think we can enhance our produce [giving] and I think we can enhance our dairy [giving]. We can enhance in all different areas of our operation, but those are—no pun intended here—that's our low hanging fruit."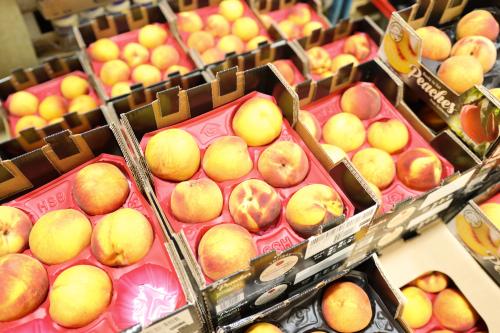 Peaches at Catholic Charities Emergency Services Food Shelf in St. Cloud, MN
Coborn's Senior Project Manager Scott Brooks explained that each store has a scorecard keeping track of how much food they donate through food rescue. Having this reporting process and goals to meet helps stores make sorting food for rescue a priority. 
"It's truly a win-win situation," said Scott. "We're not wasting. We're not putting organic waste into our landfill and we're helping folks."   
One food shelf that receives retail food rescue donations from Coborn's is Second Harvest Heartland agency partner Catholic Charities Emergency Services Food Shelf in St. Cloud, MN. Jeff's team toured the food shelf and saw firsthand how important retail food donations are to the hunger relief system. 
"It moves you," said Jeff. "Something like this is so out of sight, out of mind because we're here to sell groceries, take care of the customers. But to educate our people to see what we can do to help others. It's a goodwill offering, and it touches me." 
Reducing food waste can help our environment and dramatically reduce hunger. Thank you to Coborn's for making sure good food fills plates, not landfills.