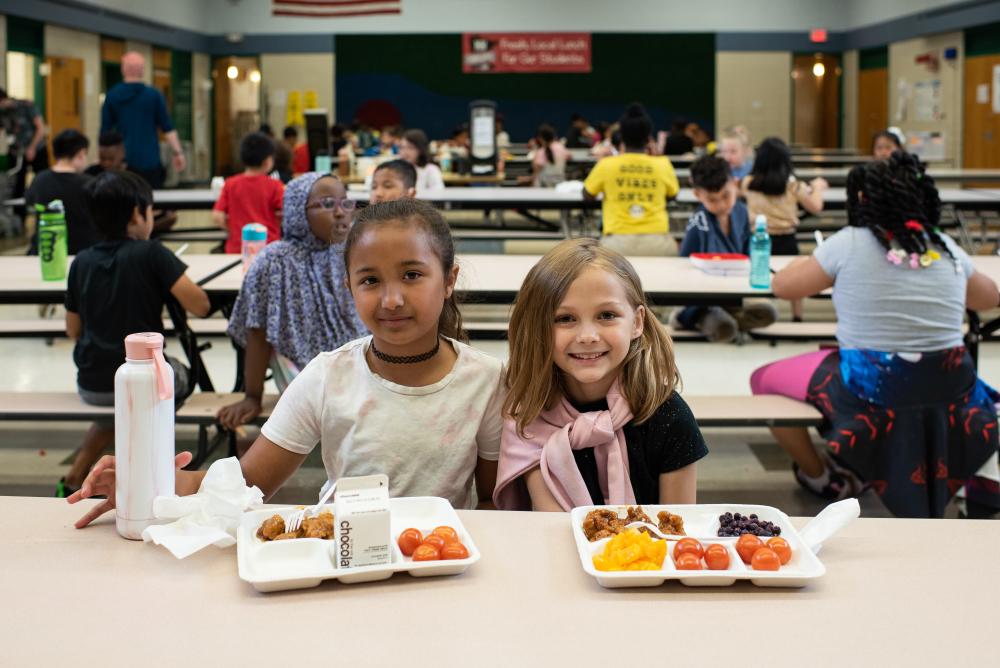 Celebrating School Meals for All in Minnesota
On Friday, March 17, a bill was signed that will provide free school meals to more than 600,000 children in Minnesota. An amazing step forward in our mission toward ending hunger in the heartland.
Right now, in every county in Minnesota, children are experiencing hunger. In fact, children account for more than one third of the people served by our trusted community partners. We know that meeting kids and families where they are is one of the most effective ways to combat hunger, and schools have an important role to play when it comes to connecting families to reliable, healthy foods.
"Today is a landmark day for Minnesota kids and families," said Second Harvest Heartland CEO Allison O'Toole when the bill was signed into law. "School meals are now free for everyone. Thank you, Governor Tim Walz and Lieutenant Governor Peggy Flanagan for your leadership at this legacy-building moment."
Free school meals not only ensure that kids who need food have access to food, but also helps to eliminate the shame and stigma many students who receive free or reduced-price lunches sometimes feel. Plus, when kids have adequate food and nutrition, they learn better, have less anxiety, and are better set up for long-term health, well-being and success.
When Second Harvest Heartland talks about ending hunger together, this is the kind of action we need and are thrilled to celebrate.
Click here to learn more about child hunger in Minnesota.