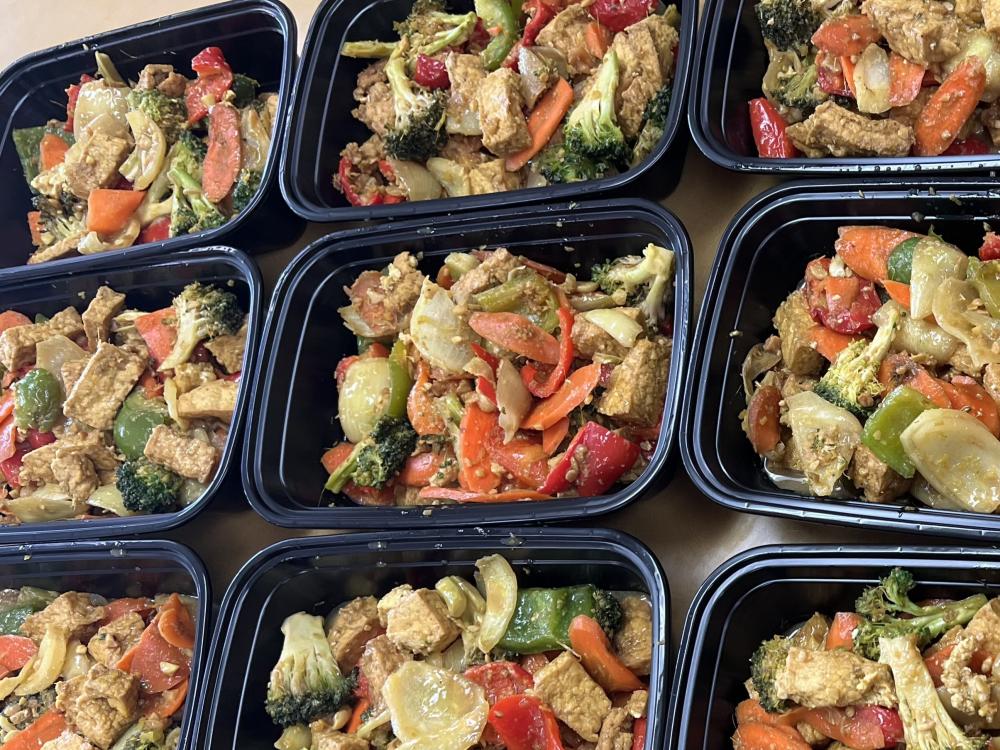 Celebrating Collaboration: Minnesota Central Kitchen
It was nine months ago when Chowgirls Catering Executive Chef Liz Mullen called Second Harvest Heartland explaining that she had just transformed her catering company's beautiful ingredients into individually packaged to-go-style meals. After all, her team's events were canceled as the state shut down, and food would otherwise go to waste. Now they needed help getting meals to those who needed them.
That was the beginning of Minnesota Central Kitchen and its mission to provide prepared meals to anyone. Today the collaborative is a robust network of kitchen sites, distribution organizations, food system partners, and thousands of supporters who just served its one-millionth meal to community.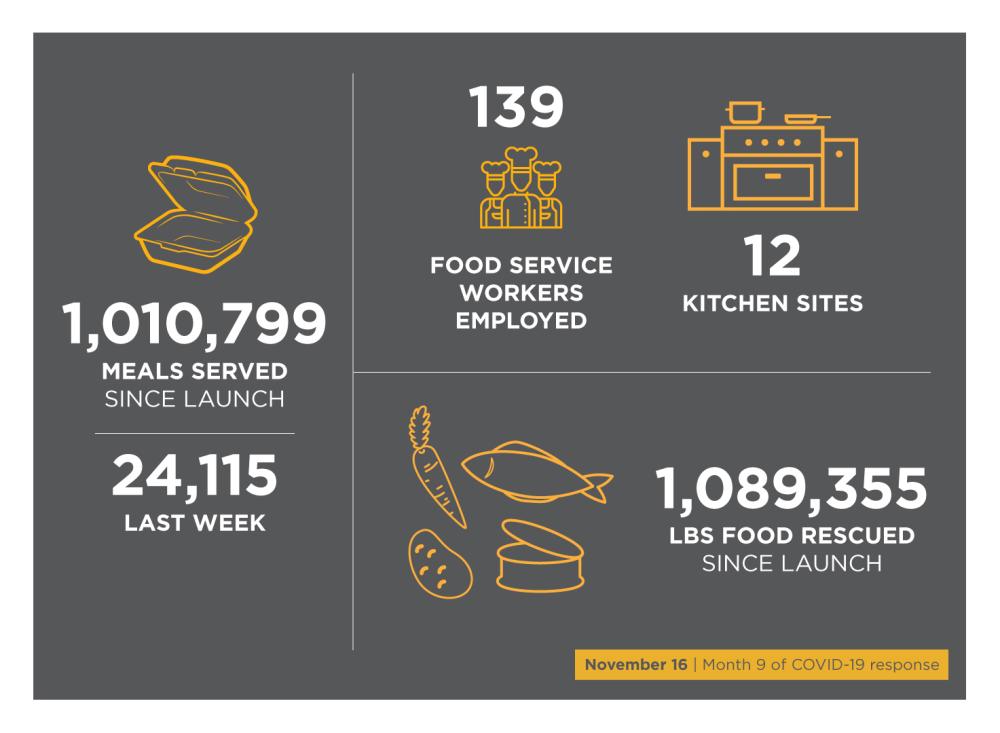 This week's Second Harvest Heartland update to the community focused on one new community service model of Minnesota Central Kitchen through a partnership with Roseville Area Schools. Renowned Chef David Fhima, of Fhima's Minneapolis, joined Minnesota Central Kitchen Director Emily Paul for a conversation on where MCK has been, where it's going, and why the delivery of prepared meals is needed now more than ever.
Nourishing community through collaboration
It started with a conversation between long-time partners Roseville Area Schools' Nutrition Services and Second Harvest Heartland's Child Hunger team. The idea was to add family meals to the existing weekly child nutrition distributions so that families could sit down for a meal or two over the weekend. But prepared meals needed to be culturally relevant for Roseville's diverse community. Enter Chef David Fhima and collaborating Chef Justin Sutherland and the creation of Roseville Family Table.
Their culinary teams prepare 3,360 culturally relevant meals each week for Friday afternoon distribution to families at three Roseville elementary schools. One mom, a nurse, shared that these meals have been the only home-cooked meals their families enjoy most weeks given their hectic, varied schedules. Another parent shares her meals with her homebound neighbor, their child especially enjoying the gluten-free options provided each week.
But these meals aren't the only free meals available through Minnesota Central Kitchen. A dozen kitchen sites, with the help of eight distribution partners, bring more than 25,000 meals each week out to community, where they are needed most. A searchable Google Map shows locations and hours of distribution.
A Roseville Family Table Thanksgiving
This being Thanksgiving week, Chef Fhima and his team are going all out in offering the following menu options to families. In addition to the usual, though varied each week, Hmong, Latinx, and Traditional Minnesota menu options, families will receive a meal consisting of local turkey with Provençale rub, cinnamon and nutmeg sweet potato mousse, maple brussels sprouts, and one pie, either pumpkin or apple. All of it prepared from scratch, from local ingredients, with integrity and love.
Watch the entire community update here:
Help Minnesota Central Kitchen serve one million more meals to community in 2021:
If you're a kitchen or retailer with surplus product, consider donating it via our MealConnect app.
Make a financial contribution! Gifts are currently being matched by the Medtronic Foundation.